Stanford Routt: 3 Reasons Why He Won't Be a Tennessee Titan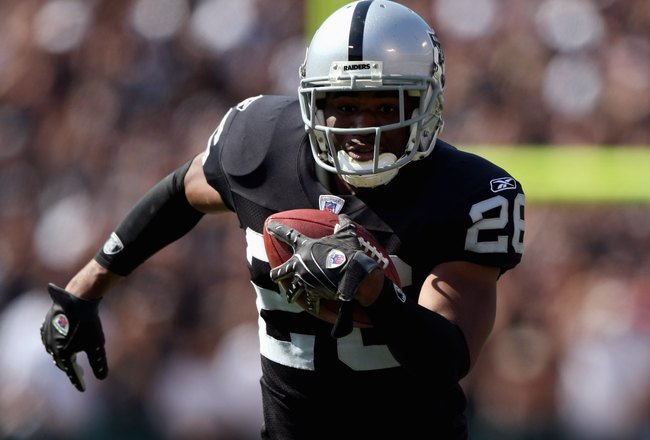 Jed Jacobsohn/Getty Images
Money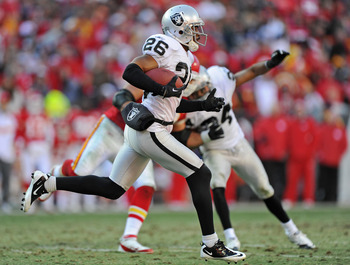 Peter Aiken/Getty Images
Playmakers want playmaker money. The Tennessee Titans have a notoriously stingy front office that prefers to create playmakers from within or draft them, rather than go and get them via free agency. They have a pretty good record of doing so at the cornerback position, as none of their current starters were drafted before the fourth round of their respective drafts.
Stanford Routt is arguably the best free agent cornerback out there, and was just released from a $54.5 million contract. He's going to demand an expensive contract, and the Titans just won't be willing to meet his demands.
Cortland Finnegan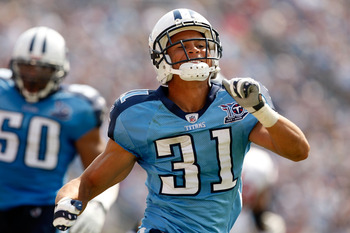 Streeter Lecka/Getty Images
Why bring in a new player when you've got just as good of a player already here?
Cortland Finnegan is a fan favorite, and one of the most underrated cornerbacks in the league. He plays with a lot of fire, and has excelled in the Titans new defensive scheme, even if his stats don't show it.
Finnegan's also a big part of Nashville's community, as his ARK 31 foundation has given so much back to the city and its residents. He's been doing his best to get a new contract from the front office, but talks have been fruitless. On multiple occasions he's mentioned how he wants to retire as a Titan.
If a player who has been such a major part of the team and city can't even get a contract out of them, why would Stanford Routt?
History
Jamie Squire/Getty Images
How often have the Titans made a big free agent signing? The two biggest recent signings that come to mind are Randy Moss and Matt Hasselbeck. Neither of those were that huge.
Moss would have gone unclaimed on the waiver wire had the Titans not put in a waiver for him, as they were they only team to do so. His contract wasn't that large because of how late in the season they brought him in, so they weren't at risk to lose a lot if he didn't live up to expectations.
Hasselbeck was brought in as a stopgap while Jake Locker matures behind him. His contract is front-loaded, which makes it that much better, as he's already an older player.
The Titans just don't pursue big guns in free agency. It's not how Mike Reinfeldt ran the Titans, and it doesn't sound like Ruston Webster will be running it any differently.
Keep Reading

Tennessee Titans: Like this team?