Super Bowl 2012: 7 People Who Could Cement Their Hall of Fame Legacies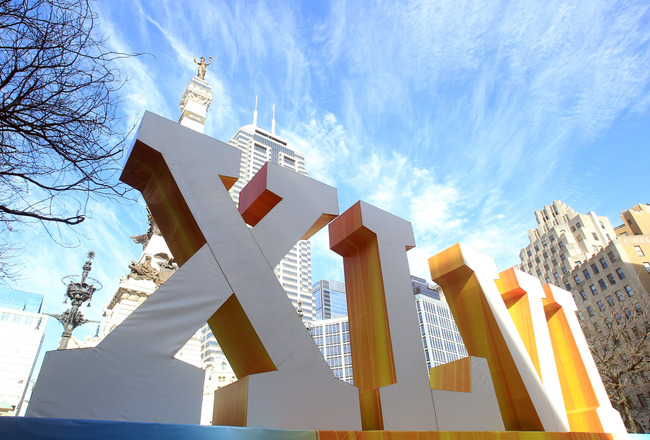 Scott Halleran/Getty Images
It's a given that New England Patriots quarterback Tom Brady and head coach Bill Belichick have cemented their legacies in the Hall of Fame even before Super Bowl XLVI gets underway, but what about the rest of the participants in this year's Super Bowl?
Young superstars like Rob Gronkowski, Justin Tuck, Aaron Hernandez and Victor Cruz are phenomenal players, but it's too early to tell if they'll end up in the Hall.
Both the Patriots and New York Giants have several players worthy of Hall of Fame consideration playing on Super Sunday, but among these two teams there are seven people who could cement themselves in the Hall of Fame with a strong Super Bowl performance, either on the field or on the sidelines.
From the front office all the way down to the bench, here are those 7 people.
1. Tom Coughlin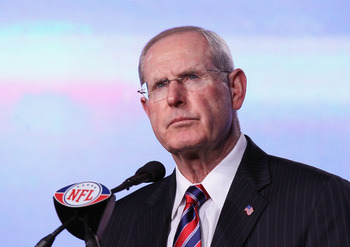 Elsa/Getty Images
Tom Coughlin has enjoyed a fulfilling 18 years of coaching in the NFL, and at 65 years old, nothing would make him happier than a second Super Bowl title in what may possibly be the end of his coaching career.
During his seven years as head coach of the Giants, Coughlin has seen his share of success and disappointment. There were numerous occasions when Coughlin was on the hot seat and faced the possibility of being fired, but he remained calm and focused on coaching his team week by week.
With two NFC championships and one Super Bowl title under his belt, Coughlin is in the conversation for the Hall of Fame—but a win against Belichick and the Patriots yet again could boost his chances of getting in.
2. Matt Light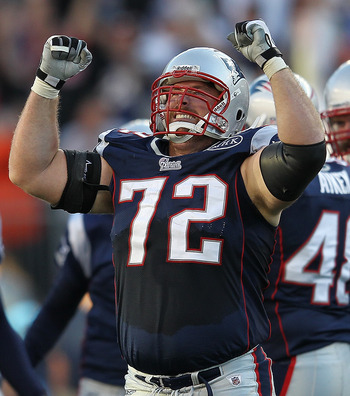 Jim Rogash/Getty Images
Matt Light has been the anchor of the Patriots offensive line since he joined the team in 2001.
Brady wouldn't be the elite quarterback that he is today without the help of his offensive line. Light has been protecting Brady's blindside over the course of ten seasons and three Super Bowl wins.
Offensive linemen don't usually receive the recognition they deserve, but a fourth Super Bowl ring for Light should make him a shoe-in for the Hall.
3. Deion Branch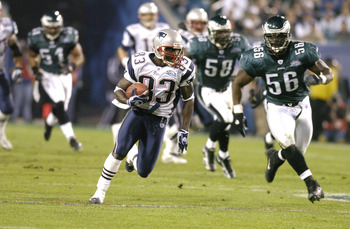 A. Messerschmidt/Getty Images
Patriots wide receiver Deion Branch was a member of New England's glory years and participated in Super Bowls during the 2003 and 2004 season.
Branch was also named MVP of Super Bowl XXXIX against the Philadelphia Eagles. After a brief stint with the Seattle Seahawks from 2006 to 2010, Branch finally made his return to New England, only to find himself playing in a third Super Bowl.
Branch's presence on the field may not have as much impact as it did in 2004, but the fact that he may potentially win his third ring makes him a candidate for the Hall of Fame.
4. Vince Wilfork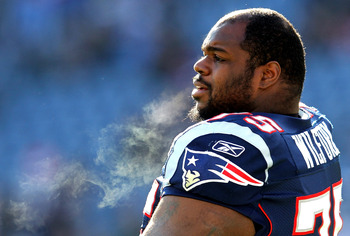 Jim Rogash/Getty Images
At 6"2' and 323 pounds, Vince Wilfork is tough to miss on the football field.
The big man is a brick wall at the center of the Patriots defense and can usually be found stuffing running backs for a loss. The four-time Pro Bowler only has one Super Bowl ring, but he's a star at what he does.
Wilfork will continue to see his share of success in his career, but he may need another Super Bowl title to find himself in the Hall.
5. Wes Welker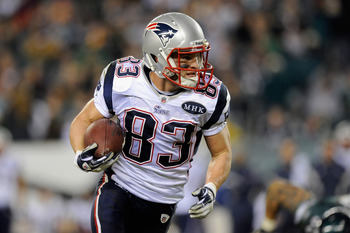 Patrick McDermott/Getty Images
Wes Welker may not have the Super Bowl rings or MVP awards to prove he's worthy of a Hall of Fame selection, but that may be why he's considered one of the league's most underrated players.
Welker has been a workhorse for every team he's been with, whether it's been playing on special teams, blocking on running plays, or going over the middle for receptions—despite the possibility of a big hit. Welker never plays at half-speed and fights for extra yards on every catch.
In 2007, Welker could've gotten his first Super Bowl win, but the Giants ruined that possibility, despite a record performance from Welker.
During this season Brady has heavily targeted his star tight ends Gronkowski and Hernandez, but Welker still continues to be a big contributor in New England's offense. As the slot receiver, Welker is that second or third option for Brady when coverage is tight, or in third down situations.
A strong performance by Welker will certainly help his chances of getting into the Hall of Fame.
6. Robert Kraft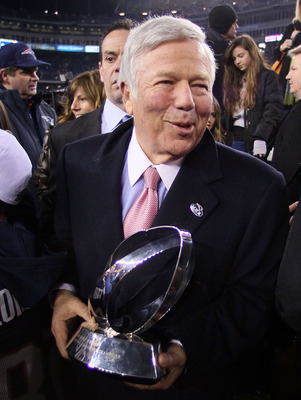 Elsa/Getty Images
Without the behind-the-scenes work that owner Robert Kraft has done, the Patriots might not have enjoyed the amount success they've had in the past.
Kraft and his front office staff have been responsible for bringing in the coaches and players that won three Super Bowls, and appeared so many times in the postseason.
Kraft's bond with players has also been a significant factor in the team's success. Every player who has had the privilege of playing for Kraft has spoken of him with utmost respect.
This season has been extremely tough for Kraft who lost his wife Myra Kraft on July 20, 2011 to cancer.
Not only would a win in the Super Bowl earn Kraft a spot in the Hall of Fame of owners, but it would be truly memorable for him and his players to win in tribute of Myra.
7. Eli Manning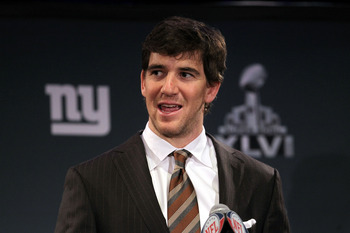 Andy Lyons/Getty Images
Eli Manning may not be a Hall of Fame quarterback right now, but he's certainly fought his way out of older brother Peyton's shadow.
On paper, Peyton has broken more records and won more games than his younger brother, but Eli's career isn't finished yet. Both brothers have a ring each and both have had the privilege of playing in two Super Bowls, but a win for Eli gives him that one thing Peyton does not have—a second ring.
The former Super Bowl XLII MVP has a stiff test standing opposite one of the greatest in Brady, but Manning has been in the underdog role before.
Two Super Bowl wins, in addition to the rest of his playing career, will get Manning in the Hall of Fame next to his older brother.
Keep Reading