St. Louis Rams: The Rams State of the Union Address
January 25, 2012

The President of the United States, Barack Obama, gave his State of the Union Address last night. Whether you loved or hated it, most would agree that some important issues were spoken about.
The St. Louis Rams, although to a much lesser extent, have some important issues to analyze and discuss as well, including the London games, the organization's long-term future, the upcoming 2012 NFL Draft, and the upcoming season.  
With that, let us begin our (Jeremy) Staat of the Union Address for the St. Louis Rams: 
Let us start by looking at the decision to play games in London (Fletcher).  
The decision to do so sent shock-waves throughout St. Louis. It led to increased speculation that the Rams might eventually call another city home. Could London be an option?  And if not London, how about (Brock) Berlin?  While taking time to (Willie) Ponder different home options, such as London (Fletcher), England, why not some other (John) Burrough there?  
Would Rams owner Stan Kroenke consider the previously mentioned Berlin just to be able to show off and drive on the (Fendi) Onobun?  Would he want to take the team to Great Britian? Certainly, a Brit (Miller) or two would enjoy that.  Would he take the team to Rome?  I have no doubt that Roman (Phifer) citizens would love that.  
I can tell you without hesitation that almost all of St. Louis hopes none of these occur, as that would leave the city without a team and (Alex) Barron of NFL football and the corresponding worldwide prestige that comes with having an NFL franchise.  
St. Louis fans certainly hope the team does not eventually move (D' Marco) Farr away.  I do not think they will, for many reasons, including those mentioned here.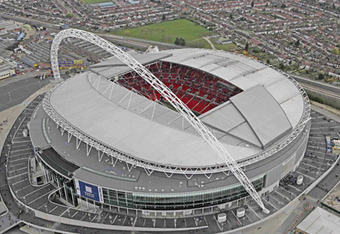 More than likely, Kroenke just wants to enhance the St. Louis Rams' reach and revenues by going across the pond to be a (Tim) Brandstater of sorts for the expansion of the Rams brand overseas.  
Do I think Kroenke will eventually head out of St. Louis like Alberto (White)? No, I absolutely do not. It is easy to worry but the best thing to do right now is (Brandon) Chillar out.  Most likely, the Rams are not going to make like a (Dominique) Byrd and fly away.  If so, it would certainly be a (Dejuan) Groce day in St. Louis history.  
Concerns have also increased due to the fact that "silent" Stan Kroenke is often (Richie) Incognito. He does not say a lot, but speaking a great deal is just not his (Lorenzo) Styles. Fans might as well accept that.  
I (Claude) Wroten early January that Kroenke will not give up his leverage and guarantee a stay in St. Louis with the lease issue coming to a head.  One can (J.R.) Reed into that however they choose to, and I understand why fans are (Fred) Weary of the entire issue.  
In the end, my faith has not been shaken and I still fully expect the Rams and the Convention and Visitors Convention to (Jason) Craft an agreement. I expect this to be resolved by June (Henley) in a positive manner and for the Rams to remain in St. Louis permanently. When that happens, it will (A.J.) Feeley like the best Christmas or (Marcus) Holliday gift ever.  
I do not feel that the CVC will (Spencer) Nead to provide a new stadium right now.  I believe that the Rams will settle for some more than (Travis) Minor upgrades to the Edward (Mike) Jones Dome while coming to some sort of agreement down the road that sees Kroenke gaining a prime Pisa (Tinoisamoa) real estate in the city or region for a future stadium site.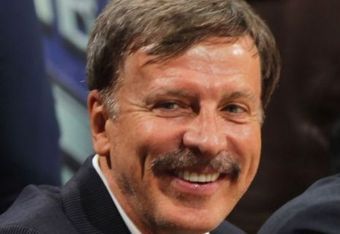 That could come at the Bottle District site near the dome.  The area is in the (Rod) Hood and a development there could spark revitalization. Another option could be the old Chrysler Grounds in Fenton.  Folks down there would Lovell (Pinkney) that.  
There, master developer Kronke could develop a complex that will add (Trent) Green for both the Rams and greater St. Louis.  
When the time to build comes, obviously someone willl need to call a (Dwaine) Carpenter or two before anyone (Na'il) Diggs into the dirt or (Hayward) Clay to break ground. Of course, any new stadium will probably involve the use of some heavy metals so we can rightfully assume that some (Chris) Long metal (Cameron) Spikes would be utilized to secure the (Lenny) Walls. Obviously, more than just a steel (Dave) Barr or two will be necessary to complete construction. Even the smallest details will be important. Getting the right washing machine, for example. Will Kroenke and the CVC go for quality and shop for those at (Corey) Sears, for example?  
It will be interesting to see it all come together.  At this point, though, it would be impossible to accurately predict the (Jim) Price of that project, however. 
Some say the Rams should move back to Los Angeles.  
Those in that camp say that L.A. is their rightful home. If we want to (Jonathon) Wade across those murky waters, why not just take the team back to (Cameron) Cleeland?  
Some despise the late Georgia Frontierre for bringing the Rams to her native St. Louis, but, in Missouri, she is remembered as a (Harvey) Dahl for having returned pro football with the aid of Columbia, Missouri's Kroenke.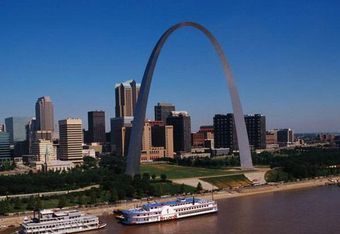 I do not think Kroenke will sell-out his home state for a few potential pieces of silver.  I do not believe that the Missouri born and bred Kroenke will be (Mark) Rypien the hearts out of masses of people from the Show-Me State.  
Furthermore, there are no guarantees that he would make more elsewhere.  I would say he can make enough to buy a Cadillac (Williams) or a (Jeremy) Lincoln here, wouldn't (C.J. Ah) You?  
Kroenke is certainly Rich (Alexis).  He and his wife's combined net worth make them the second wealthiest owners in the NFL.  Simply put, they have a lot of money in the (Tony) Banks.  Their respective wallets are anything but (Todd) Lyght.
That said, the city of St. Louis agreed to the aforementioned lease terms and it is only (Toby) Wright that they make every effort to fulfill their promises regarding it.
If that includes working with governor (David) Nixon on a long-term home in the city or region that would help bring major political conventions, Final Fours, bowl games, a Super Bowl, new business, FIFA soccer matches, exhibition pro soccer, an annual Denver Nuggets regular season game and a general renaissance to the city in aiding the Rams and St. Louis in becoming a greater national, international and global factor, I say strong efforts should be made to do so.  
I would assume naming rights would likely go to Walmart or Sam's Club. If for some reason that failed to materialize, another legitimate option could be (Shawn) McDonald's.  Regardless of how the team was playing, at least Ronald McDonald would be smiling outside as fans walked in and out of the stadium.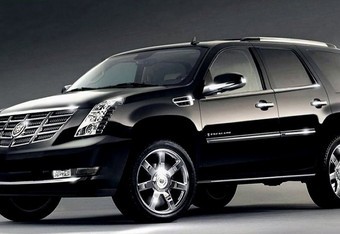 An eventual new stadium would almost certainly make it easier for a person who was a (Anthony) Parker as the tailgating and parking scene would likely improve.  That would make it easier for a (Marquis) Walker to more thoroughly enjoy their time at a Rams game.  
With over 20 teams receiving new or significantly upgrades since the dome was constructed, eventually a new building with be needed just to keep (Orlando) Pace.  
I believe that a (Terry) Fair deal that keeps the Rams in the Gateway City will transpire.  At that point, many will view Kroenke as a (Justin) King in St. Louis and all fans here will be (Fred) Stokes to the point that they may feel they are connected to an Amp (Lee).  
As for the upcoming NFL (Chris) Draft, it is obvious that the Rams need some (Joey) Goodspeed on offense, even if the Rams need to target a (Torrance) Small or (Leonard) Little wide receiver or running back. A guy like LaMichael James, the fast running back from Oregon, would be an outstanding selection.  If his name is available in round 4, the Rams should choose speed, follow through, and (Ryan) Pickett.  
St. Louis needs to have a terrific first draft under new head coach Jeff Fisher.  The Rams desperately need an infusion of (Brian) Young talent and Fisher will ensure that they are properly coached up. 
Fisher, however, is not the first of his kind to come through.  Others of his namesake, like Travis Fisher, have walked up and down the same (Dante) Hall at Rams Park.  
With Fisher, it is clear that a new Marshall (Faulk) is in town. He will be the (John) Baker that will (Marv) Cook and create what the Rams become and will run the show in St. Louis.  I believe he is the man to get this thing Roland (Williams). If I was a betting man, I would at least place a Chip (Lohmiller) or two on Fisher turning thing around quickly.  I believe the Rams will (Robert) Quinn soon under his leadership.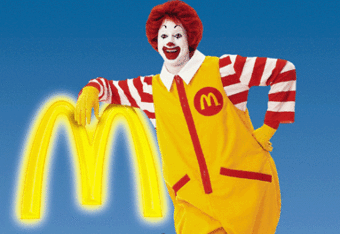 After a 2-14 season and a five year 10-65 record, admittedly, the (Tye) Hill is steep to climb back to respectability. However, with a new head coach in place and some better players running up and down those (Mark) Fields, the Rams will get this turned around. 
With a few (Eric) Moore pieces on defense, including those returning from injuries, that unit is not far away. St. Louis will have an aggressive scheme under new defensive coordinator Gregg Williams and the Rams should be able to (Dustin) Fry some offenses this year by attacking them via the pass rush with the likes of Long and Quinn chasing quarterbacks in 2012.  
It may seem that a playoff run is out of the question, but Yo (Murphy), I would have to disagree. 
Adding a playmaker like Justin Blackmon could be (Adam) Goldberg for the Rams offense.  Blackmon is a (Dane) Looker for sure. His appearance and play reminds some of a hybrid of Anquan Boldin and Terrell Owens, two receivers who have had stellar careers.  
He would help the Rams produce more efficiently in the red zone and score more touchdowns.  A player of his talents should also help us get into field goal range more often, hopefully for some Chip (Lohmiller) shots.  
Adding a game changer such as Blackmon should certainly help put a (Torry) Holt to the impoverished offenses of recent years. The grass could certainly be greener this year with some upgrades around Sam Bradford. If so, it will feel like spring around St. Louis this fall.  Even though the leaves on the trees will be turning (Fakhir) Brown that time of year, people in St. Louis will be seeing and dreaming of nothing but beautiful (Eric) Flowers and pleasant thoughts for a change.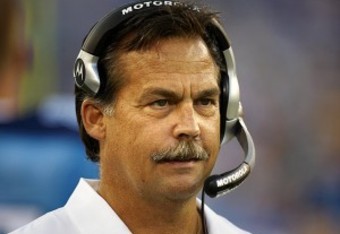 Hopefully, in the end, looking back on 2012, all of the speculation around the team's future here will be settled making all the conspiracy theories (Keith) Null.  
Getting the team on a winning track and getting the lease settled will produce overdue and long desired joy and freedom for St. Louis fans. Perhaps someone will be so excited about shaking off this yoke of bondage that they will drive to Philadelphia and ring the Liberty (Jacob) Bell!  It will certainly (A.J.) Feeley good.  
I am convinced that things are looking up for St. Louis both on and off the gridiron. If you have a girlfriend who is not a Rams fan, you might want to (Kurt) Warner that the St. Louis Rams are on the way back. The Rams will soon be making like a professional (Kyle) Boller and knocking down the competition. Fisher will likely have his players stomping competitors like a (David) Roach.  
By the time opponents reach halftime against the always hard-nosed Fisher led teams, they may be looking for a (Devin) Bush to hide in. By the end of the game, they will likely often head home feeling very uncomfortable, as if they had ran through a patch of poison (Corey) Ivy.  
Soon, the Edward (Robert) Jones Dome will be filled with celebrities again like Mike Jones and Billy Williams. 
Good times are ahead.  
Shane Gray covers the St. Louis Rams year round. To check out the rest of his work, go here.  You are also encouraged to follow him on Twitter.