Minnesota Twins: 5 Reasons Joel Zumaya Will Be Another Bust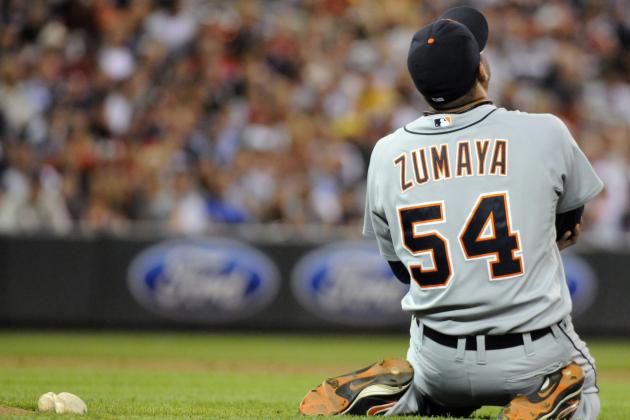 Hannah Foslien/Getty Images

Joel Zumaya. It's been a long time.
Before I give five reasons why it's going to blow up in the Twins face, let's look at a couple reasons why it's a good move for the Twins:
Zumaya's contract has only $400,000 guaranteed. If Zumaya makes the club out of spring training, he'll bump that up to $800,000. Zumaya can make up to $1.8 million in incentives this upcoming season. What does this all mean? This is a low risk/high reward deal for the Twins.
Zumaya can throw the ball really fast, he's been gunned at 104 MPH. He was recently clocked at 92-94 mph on the radar gun in a bullpen session. He hopes to be up to 100 MPH soon. Not exactly the Twins typical pitch-to-contact pitcher.
Zumaya is only 27. If this works out, the Twins have a youngish arm in their rebuilding bullpen.
The big knock on Zumaya is the fact that he can't stay healthy…I'd say so.
Begin Slideshow

»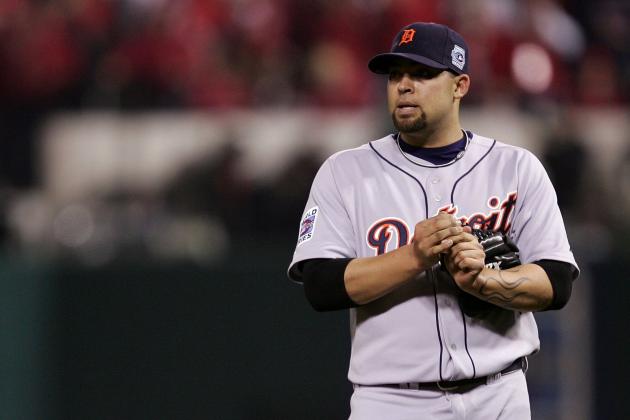 Jonathan Daniel/Getty Images

2006 was Zumaya's best year.
He pitched in 62 games, with 97 strikeouts, 30 holds and a 1.94 ERA. He missed the American League Champions Series where his Detroit Tigers swept the Oakland A's with a wrist injury.
How'd the wrist injury occur? Guitar Hero.
Yes, Zumaya was rocking out to a little too much "Free Bird" and injured his pitching wrist. It's a comical injury, but it was a precursor of things to come.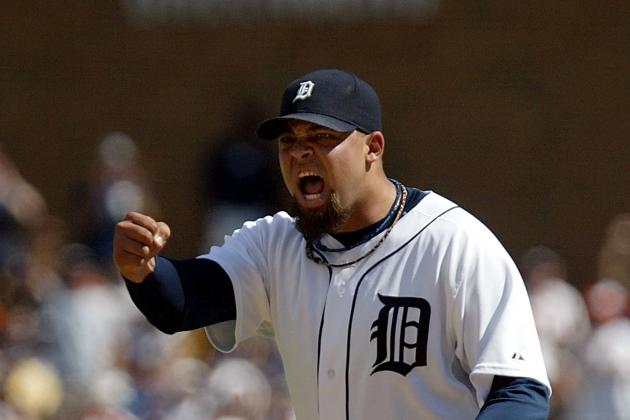 Dave Sandford/Getty Images

The next year Zumaya had another injury.
This time, it was a ruptured tendon in his pitching hand's middle finger. This injury cost him 96 games.
His wrist injured can be traced back to "Free Bird," maybe this one can be traced back to a whole other kind of bird.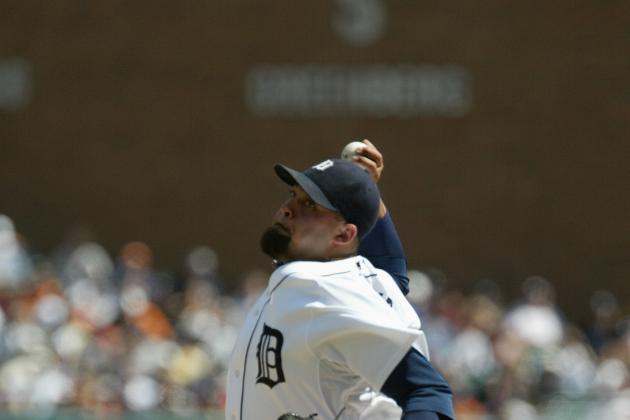 Dave Sandford/Getty Images

2008 was the year of Joel Zumaya's shoulder.
During the offseason between 2007 and 2008, Zumaya was helping his father move boxes when a 50 to 60-pound box fell on it and separated it. This landed Zumaya on the DL for 72 games to start the season.
Later in the year, Zumaya suffered a stress fracture in his shoulder. This second go-round cost him another 41 games.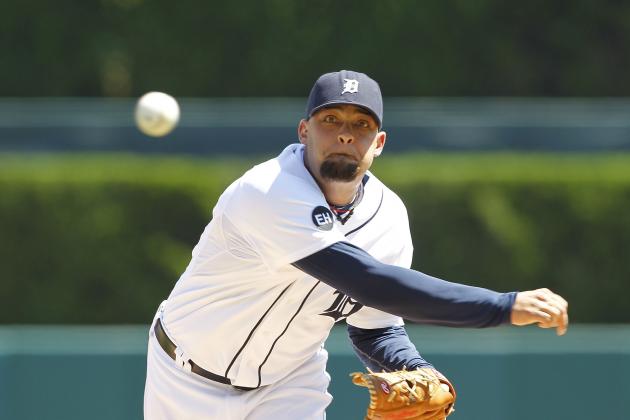 Leon Halip/Getty Images

In 2009, Zumaya landed on the disabled list twice.
The first one was in March for a sore shoulder. The second one occurred in July.
It was reported that he could barely move his right throwing arm after July 18. He later had surgery, ending his season.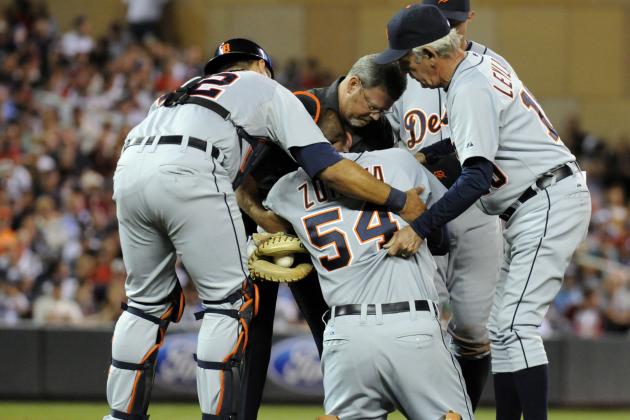 Hannah Foslien/Getty Images

June 18, 2010 at Target Field is the last time Joel Zumaya threw a big-league pitch.
On that pitch, Zumaya blew out his elbow.
This injury required two surgeries with Dr. James Andrews. Zumaya missed the rest of 2010 and all of 2011.
Now he's back.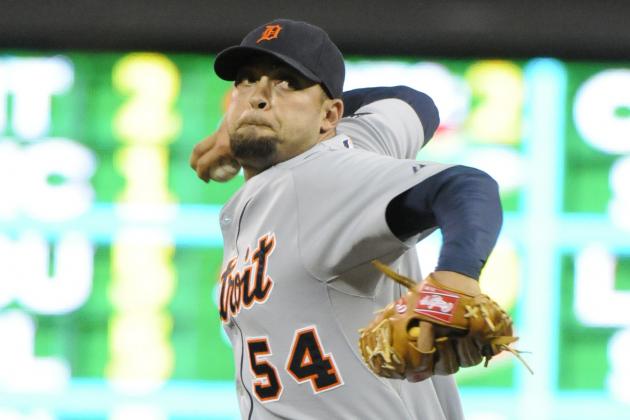 Hannah Foslien/Getty Images

Zumaya joins a Twins club that's used to injuries.
Like MVPs Justin Morneau and Joe Mauer, if these players can stay healthy, it might be a good year for the Twins. If they don't, who knows what might happen.
History shows that Zumaya has injury problems; the Twins had injury problems.
It may be a horrible combination. Or maybe, two negatives will make a positive, and both parties will miraculously be healthy.
Time will only tell.