Super Bowl 2012: 5 Scenarios Fans Would Love to See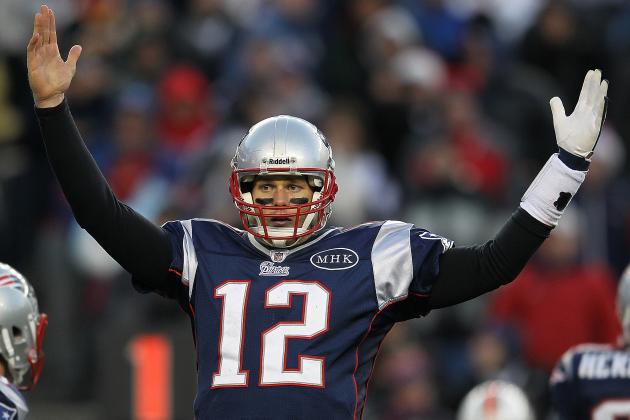 Jim Rogash/Getty Images

Super Bowl XLVI is so close you can almost smell the nachos, and these are scenarios everyone would love to see.
Regardless of the outcome of the upcoming NFL Championship Weekend, each potential Super Bowl matchup has a storyline that's juicier than a 32 oz. Porterhouse.
Fans are in for a treat this year. Whether your team is still in the running or not, Super Bowl XLVI is bound to have more drama than a WWE pay-per-view.
Here are the Super Bowl scenarios everyone would love to see.
Begin Slideshow

»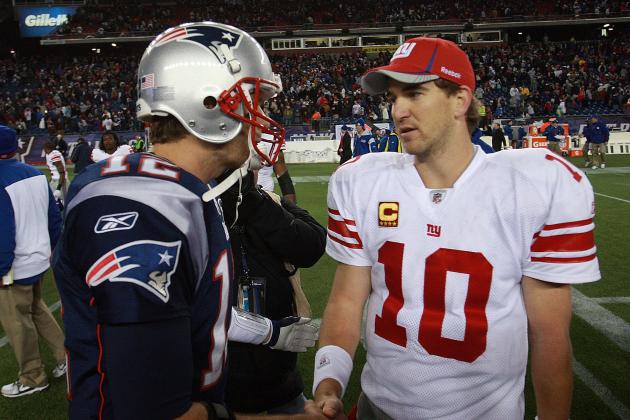 Jim Rogash/Getty Images

Heading into Super Bowl XLII, most people thought the New York Giants didn't stand a chance against the undefeated New England Patriots.
Most thought that the Patriots would finish their improbable dream season and that Mercury Morris would simply croak.
Wrong.
The Giants did the unthinkable by beating the Patriots 17-14 and ruining what many thought as a sure thing. The Patriots ended up 18-1 that season as Eli Manning led his team to victory that day in the desert of Arizona.
The stipulations aren't quite the same, but the stakes would be just as high if these two teams were to meet in Super Bowl XLVI. It would be dubbed as a "revenge" game for the Patriots, although they would play it off as if it wasn't so.
Truth be told, the Giants are better than they were when they beat Patriots in Super Bowl XLII. After all, they already beat the Patriots 24-20 in Week 9.
It's no secret that Tom Brady and his coach, Bill "Hoodie" Belichick hate losing, so fans should throw the notion that these two men wouldn't be thinking about revenge out the window.
This would be a great matchup for Super Bowl XVLI, as it would contain the two best remaining quarterbacks in the playoffs in what has been coined the "Year of the Quarterback."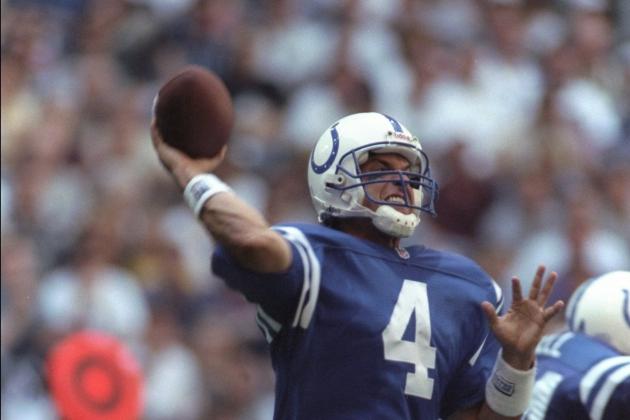 Brian Bahr/Getty Images

Once upon a time, Jim Harbaugh was one Hail Mary away from taking the Indianapolis Colts to the Super Bowl.
Now head coach of the San Francisco 49ers, Harbaugh is again one game away from the Super Bowl.
Fittingly enough, Super Bowl XLVI is to being held in Indianapolis, where Harbaugh's name resides in the Colts Ring of Honor.
During his days with the Colts, Harbaugh threw for 8,705 passing yards and held a 20-26 regular season record. He was also 2-2 in the playoffs with the Colts.
Despite the mediocre numbers as a member of the Colts, Harbaugh would love one more shot at leaving a good impression upon Indianapolis.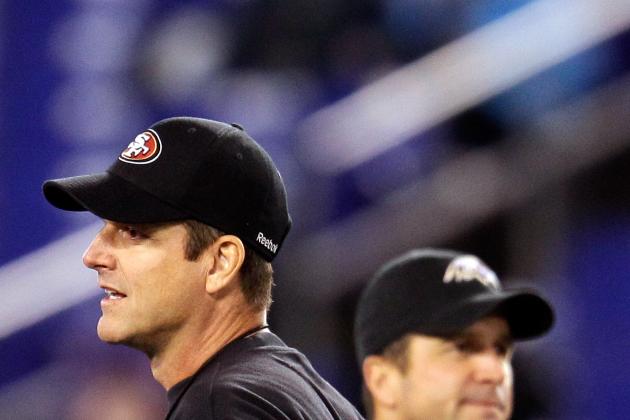 Rob Carr/Getty Images

When the San Francisco 49ers and the Baltimore Ravens met in Week 12, it was given the nickname, the "HarBowl."
After all, it was the first time in NFL history that two head coaches facing one another just happened to be brothers.
Very few people expected these teams could meet in Super Bowl XLVI.
Each Harbaugh is now just one win away from making that aforementioned NFL history a little bit richer.
A Super Bowl matchup between brothers as head coaches—it's what Rex and Rob Ryan dream of. Instead, it's the Harbaugh brothers.
The Week 12 game ended in Baltimore's favor, 16-6. Super Bowl XLVI would be a similar defensive struggle, but it wouldn't lack excitement in the slightest.
This won't be the last time that Harbaugh vs. Harbaugh is mentioned as a potential Super Bowl matchup. This name has Super Bowl implications for years to come.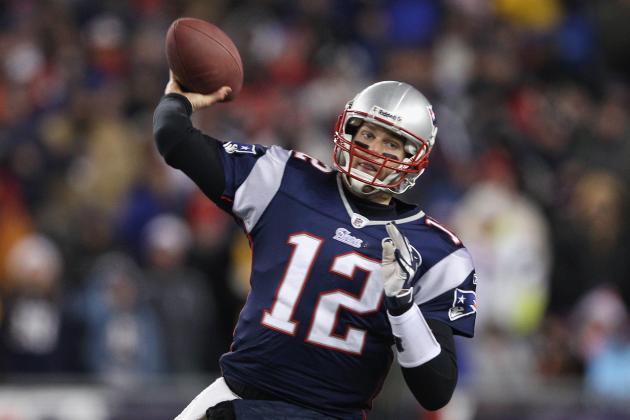 Elsa/Getty Images

Tom Brady is arguably the best NFL quarterback to ever play the game.
If Brady takes his New England Patriots to another Super Bowl, it would be his fifth.
This would tie him with John Elway for most all-time.
A Super Bowl win would be his fourth, tying him with Terry Bradshaw and Joe Montana.
With just four more Super Bowl touchdown passes, Brady would tie Montana for that record, too. Judging on his six touchdown performance against the Denver Broncos in the 2011 NFL divisional round, Brady is ready to demolish every record in his path.
Another record Brady could set would be most passing yards all-time in the Super Bowl, which he needs just 156 yards to surpass Kurt Warner's all-time mark of 1,156.
Once thought indestructible in the playoffs, Brady is out to prove that he is still the best that has ever played in the NFL. One more ring and Brady is all-time king.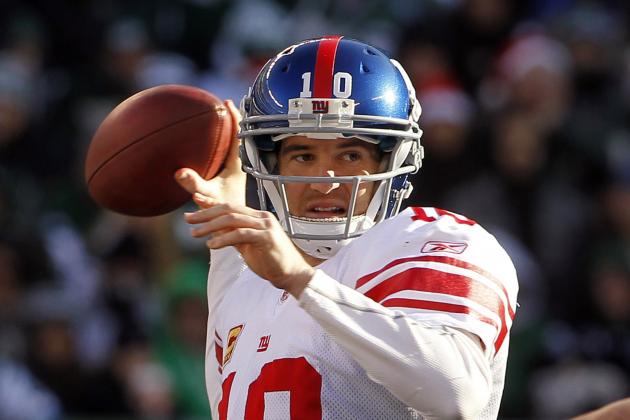 Rich Schultz/Getty Images

There is no doubt that Eli Manning became an elite NFL quarterback this season.
The fact that he could surpass his older brother Peyton Manning in Super Bowl rings in the same season makes this storyline that much better.
On top of that, the actuality that he could do it in Indianapolis, the place where Peyton has played his entire Hall of Fame career, would be the cherry on top.
Truth be told, Peyton's last game as a member of the Indianapolis Colts could be watching his little brother win the Super Bowl on his home turf.
If Eli is to lead his New York Giants to a title, he'll be able to hold the bragging rights in the Manning family. Peyton may have more records, but at the end of the day, it's all about the rings.
The only thing steamier than this storyline is one of the cheesy romance novels in your local grocery store.
If the Giants proceed to the Super Bowl, get ready to eat, drink and sleep Manning talk for the next six months.