Miami Heat: Trading LeBron James or Dwyane Wade for Howard Will Never Happen
January 8, 2012
Marc Serota/Getty Images
So are there really people that think Dwight Howard has a chance at landing as a member of the Miami Heat this season?
First off: no.
Second, if you still believe this I present you with this fate: Face palm. Roundhouse kick. "Macho Man" Randy Savage elbow drop.
It is not a bold comment to say that the Miami Heat are the best team in the NBA right now, so to break up the star power of this team would be ludicrous.
Sure, they would gain the best center in the league, but let's not forget Miami would have to give up either LeBron James or Dwyane Wade in the process. While Howard is the best at his position, Wade and James are also the best shooting guard and small forward in the NBA.
Miami got off to a terrible start last season at 9-7, but they currently look like championship contenders after starting the 2011-12 campaign at 8-1. To say that it would take the Heat time to regain chemistry after a blockbuster trade would be a complete understatement.
The stars in Miami have figured out how to play with each other and truly looked to have meshed as a unit throughout their short time together.
With that said, I ask you this: Why trade and break the core up?
Say this trade did somehow happen, Howard would completely clash with Wade or James stylistically.
Both players like to work their way inside to either draw a foul or finish strong with a dunk or layup, but having Howard would only clog the lane and limit opportunity for such.
It isn't uncommon knowledge that Superman is not the best player at spreading out the court, but until he develops a eight- to 12-foot jumper he will only be a paint scorer. While Howard does that extremely well, the fact still remains that both Wade and James are most effective in the same area.
Let's go ahead and clarify some things about James and Wade. They are best when trying to get inside and score, but are not limited to that in order to find success. Both have reliable jumpers from mid-range and can open up their arsenal based on that.
They also run the court extremely well together and can push the pace of a game for a full 48 minutes. The duo has developed a knack for finding each other on the floor and understanding when to let the other player go to work.
Back to the trade scenario, it's safe to say that Howard would only be considered a rental. He's listed the teams he would be interested in joining so don't look for him to expand that to be in Miami. Howard can have a team built around him elsewhere, but he can also be inserted into a lineup elsewhere to be an instant contender.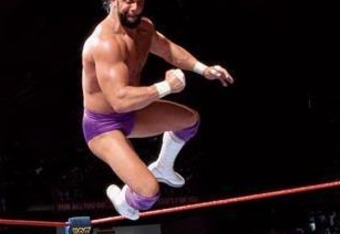 All of this without even mentioning the obstacle of Chris Bosh. Just what exactly do you do with him?
Whether it seems like it or not, Bosh has played a pivotal role in any success Miami has had in their run. He has started converting more of his field goal attempts and finally looks to be comfortable in his role. He could be a factor in a possible trade, but it wouldn't work either way.
He would unlikely be a piece in the trade based on the fact that he alone would not be a fair swap for Howard, but he would also tip the scales in Orlando's favor if he was traded with James or Wade. If Bosh stayed he would take up a large portion of money that Howard could find elsewhere and its yet to be seen if he Dwight would take a pay cut.
When analyzing a possible trade package, none would make sense expect a one-for-one swap. James is the best player in the NBA while Wade is a true product of Miami, so Pat Riley would be smart to pass on this. 
Miami had a plan last year when putting their current star trio together: win a championship. After a fast start and an improvement in chemistry, there remains no reason to even consider a trade.