Report: Fisher Likely to St. Louis Rams and Martz Could Be Option to Run Offense
January 7, 2012
Handout/Getty Images
NFL Network's Jason La Canfora believes that Jeff Fisher will be the head coach of the St. Louis Rams by Monday, and potentially as early as this weekend.
As stated on the NFL Network's NFL Total Access, La Canfora stated:
I don't see this taking very long at all, talking with people close to the situation.  There's an expectation it could be wrapped up by the weekend or Monday perhaps, and really I think it's the St. Louis Rams... I still think ultimately it's St. Louis.
He also stated that some with the Rams coaching search feel that former St. Louis head coach and offensive coordinator Mike Martz, who orchestrated the historically prolific "Greatest Show on Turf" and played a major role in the most exciting and successful football in St. Louis history, is a potential option at offensive coordinator:
It's going to be an open search.  I can tell you there's some people involved in that coaching search who feel that Mike Martz might make some sense there.  He's been in St. Louis before... He's a big name there.
The St. Louis Rams are utilizing Hall of Fame inductee Marshall Faulk and former head coach Dick Vermeil as consultants in the coaching search.  
With that said, it would be possible, considering both flourished with Martz, that Faulk and/or Vermeil may well be among "some people involved in the coaching search who feel that Mike Martz might make some sense there." 
It was Martz, ironically, who helped lead the Rams to a win over Fisher's Tennessee Titans in 2000 while serving as the Rams' offensive coordinator under then head coach Dick Vermeil.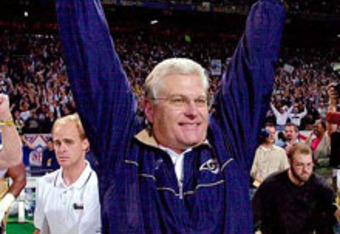 Fisher and Martz are very familiar with one another, as the two shared joint training camp practices in the summer of 2000 during Martz' run as the St. Louis Rams head coach.  
As for Fisher, he went 141-115 in 16 full seasons as head coach with the Houston Oilers and Tennessee Titans and 142-120 overall, counting the six games he closed out the season coaching the Oilers in 1994.  
Fisher took his team to the playoffs on six occasions, going 5-6 in postseason play.  In 2000, he took Tennessee to the Super Bowl before falling to St. Louis.  
St. Louis' own Dan Dierdorf believes that adding Fisher would be an outstanding move for the Rams, saying:
I think it would be a major coup for the Rams to land Fisher.  As down as the Rams' franchise has been, getting Jeff Fisher would make it clear that the Rams are serious about winning.

Tell me how many times Fisher had the most talented roster.  The answer: He didn't.  What people may fail to realize is that some of those teams should have gone 5-11 or 6-10. Fisher coached his tail off just to get them to 8-8.
In Houston and Tennessee, Fisher worked for an owner that has been labeled as "cheap."  Furthermore, Fisher led his teams to the seventh-best winning percentage in the NFL during his tenure and the fifth-highest win total in the league between 1999 and 2008.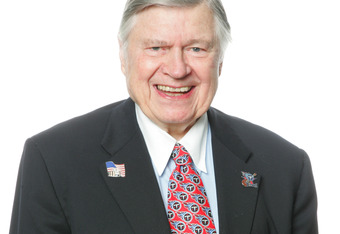 Handout/Getty Images
It's also important to note that Fisher did battle in a pretty strong division, that included Peyton Manning in his prime, during his run with the organization.  
As for the Rams organization, St. Louis fans have endured abysmal football since Martz left St. Louis, coincidentally or not.  
Many give him immense credit for the mostly successful run that St. Louis put together between 1999 and 2004, when the Rams went 66-35 before Martz was fired following the 2005 season.  
Since his departure, the Rams have gone 23-73 since 2006 and, in doing so, set an undesirable NFL record for worst winning percentage in NFL history over a five-season period (2007-2011), going 15-65.  
To put it into perspective, the Green Bay Packers won as many games this year, 15, as the Rams have in the last five combined.  
Martz, however, is a somewhat controversial figure in St. Louis and not all look back at the Martz era as fondly as most do. 
Some blame him at least in part for the fall of the franchise, believing that his participation and input in several poor NFL drafts, among other things, contributed to the consistently horrendous stretch of football that has been on display since he left town.
However, the organization as a whole was in some state of dysfunction during his time there, and the roots of the Rams' problems began in the front office, not with Mike Martz.  There were certainly plenty of issues to go around beginning with Jay Zygmunt and Charles Armey.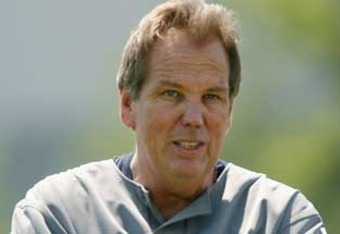 That is not to say that he did not make mistakes, because he did.  
However, he also did a lot correctly.  His record in St. Louis speaks for itself.
He was an integral part of two Super Bowl appearances, and with Martz in the organization, St. Louis went to the playoffs five times in six years (1999-2004).  
As head coach, the Rams won the NFC West three times in his five full seasons at the helm. 
If Fisher indeed ends up with the Rams, it will ultimately be up to him if Martz returns to St. Louis.
I will not endorse a theoretical Martz reunion, nor will I warn against it.  However, one thing is certain: The buzz would no doubt be back with "Mad" Mike once again under the roof of the Edward Jones Dome, the place where he led what many still consider to be the greatest three years of offense, 1999-2001, in NFL history. 
With the fiery, defensive-minded Fisher leading the team and the eccentric Martz running the offense, another thing is sure: If nothing else, the days of boring Sunday afternoons in the Edward Jones Dome would abruptly end.  
Perhaps in time, Fisher would be able to build around Chris Long, James Laurinaitis and Robert Quinn and field an elite defense.  
Perhaps Martz could help Sam Bradford become the franchise quarterback the Rams hope and believe he can be and produce similar numbers as Kurt Warner.  Or, perhaps, he could get Bradford killed. 
In the end, whether you love or hate the idea of a Fisher-Martz tandem, you must admit, it would be anything but dull. 
That in and of itself would be an improvement in St. Louis.  
Shane Gray covers the St. Louis Rams year round. To check out the rest of his work, go here.  You are also encouraged to follow him on Twitter.