Drew Brees: Saints QB on Way to Hall of Fame After Passing Dan Marino's Record
December 27, 2011
Wesley Hitt/Getty Images
There are 23 modern era quarterbacks enshrined in the Pro Football Hall of Fame. New Orleans Saints quarterback Drew Brees is going to make that number at least 24.
In a 45-16 rout of division rival Atlanta Falcons last night, Brees broke Hall of Famer Dan Marino's single-season record for passing yards in a season.
In the process he also passed Hall of Famer Joe Montana, and former No. 1 overall pick Vinny Testaverde for ninth all-time in career touchdown passes.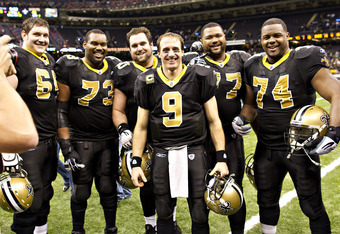 Wesley Hitt/Getty Images
Brees also became the first player ever to pass for more than 5,000 yards in a season twice in his career. Not only did the 32-year-old signal caller break achieve three career milestones in one night, but he also sewed up the NFC South crown in the process.
Needless to say, it was a special night for Drew Brees.
His passing of Marino was inevitable, and it points to just how remarkable the Super Bowl XLIV MVP is.
Marino himself agrees.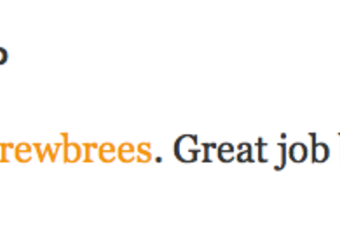 New England Patriots quarterback and future Hall of Famer Tom Brady is also likely to pass Marino's mark this season.
Offensive statistics in the NFL have changed dramatically since Marino's retirement. But what we've seen Brees, Brady and Peyton Manning do over the course of their careers is truly special.
All three have at least one Super Bowl, and hold a number of NFL records among them. For the last few years we've typically talked about the three of them in the same breath and that won't change when their careers end. 
All three players are going to be immortalized as Hall of Famers when they decide to hang up their cleats. Brees might have had the least amount of certainty, but his historic season and record-breaking performance on Monday Night Football have solidified his bust in Canton.
The scariest part is that he has more than a few years left in his arm. Judging from Brees' track record there is even more to come.