Alabama Football: The Crimson Tide Fan 'Unwritten' Rules
Kevin C. Cox/Getty Images

In light of recent events that reflect poorly on Crimson Tide Nation, I have resurrected this idea for an article.
Originally, I felt that it would be ill-received since Alabama football fans know what it is to be a 'Bama fan.
Apparently, I was wrong.
'Bama fans come in all shapes, sizes and personalities. All a person has to do to be a 'Bama fan is claim he or she is one. The following set of rules provides a guideline as to whether the rest of the fanbase will claim him or her as one of their own.
As you will see, these rules could easily be tweaked and substituted for any other franchise's fanbase, and I don't mind the least bit if the entire college football nation adopts them as its own.
Begin Slideshow

»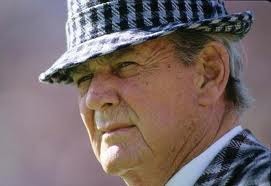 "Show class, have pride, and display character. If you do, winning takes care of itself." —Paul "Bear" Bryant
The kids that step out onto the football field at Alabama become men as a result of their dedication and work ethic. They keep their noses clean and their grades up. After those two accomplishments, they are allowed to gun for starting positions on a championship football team with a rich heritage.
The fans go to work, then root for the team.
If the kids can maintain a high standard of conduct with everything on their plates, the true fan can certainly honor them by staying out of trouble and behaving with class and character.
The men in question are innocent until proven guilty, so I will not post their names here. However, for the record:
1. Killing trees is neither productive nor accepted in the Crimson Tide Nation.
2. What happened in New Orleans was atrocious. I am simply furious that the perpetrator is associated with 'Bama. I'd recommend he root for another team, except I wouldn't wish him on my worst enemy. (No, not even Auburn or LSU.)
Nobody is asking for perfection. Suffice it to say: You'll know when you've crossed the line.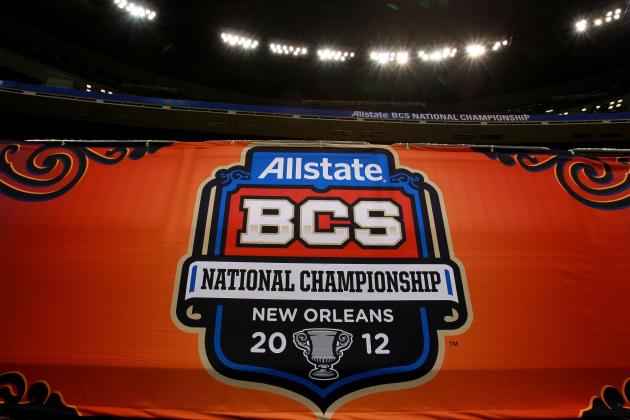 Ronald Martinez/Getty Images

College football must maintain its integrity. Who cares if Alabama is the national champion of an institution that is worthless in the grand scheme of things?
You never want Alabama in a championship game in which it does not belong.
For instance: Alabama belonged in this year's championship game, therefore there is no conflict.
If Alabama were 8-4, and they were placed in the big game over one-loss teams from the Pac-12 and/or the Big 12, that would be bad for college football. The game we have known for over a century would lose credibility.
Nobody wants a championship they didn't earn.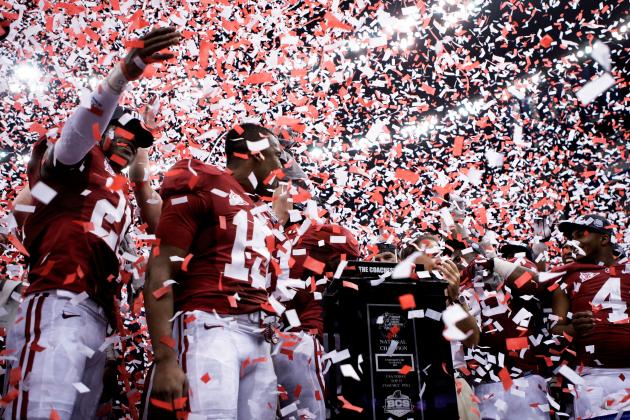 Andy Lyons/Getty Images

This one is quite obvious. (Then again, so was the first rule...or so I thought.)
Alabama fans root for Alabama whenever it takes the field. As an Alabama fan, the only time you're allowed to root against Alabama is during the spring game. (During which you are not actually required to choose a side.)
If you do not choose to root for Alabama every time it takes the field, you are probably a college football fan as opposed to a true Crimson Tide fan.
It would have been a privilege to see LSU put together the greatest season in college history this year, but Tiders weren't rooting for LSU to win the BCS title game to make it happen.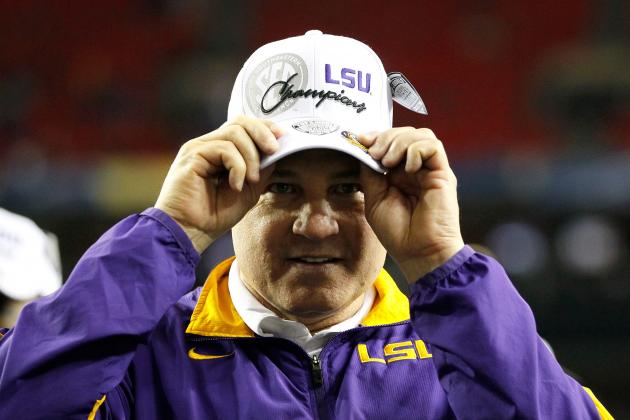 Kevin C. Cox/Getty Images

Essentially, if Alabama can't bring home the crystal football, fans want the SEC to keep it.
Alabama's 2009 National Championship is a prime example of exactly why this is what fans should want. The SEC stayed on top while Alabama was running through a dry spell from 1992 to 2008.
What happened next was all because of the strength of the SEC.
Nick Saban came to the Capstone and ushered in a new era of Crimson Tide football. He won his first national championship in his third year as head coach of the Tide.
If the SEC had not won championships while 'Bama couldn't, then Saban would have had to earn respect before even being considered for the title game. Since the SEC was already "in the mix," all Saban had to do was win.
If the SEC goes down, 'Bama goes down with it. Tide fans don't want that at all.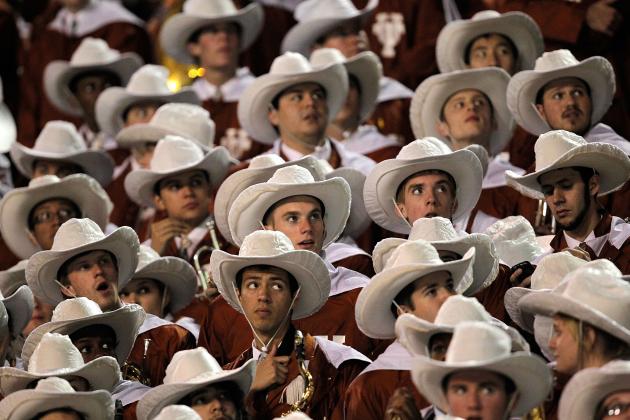 Sarah Glenn/Getty Images

I have friends that root for Ohio State, Texas, South Carolina and Notre Dame.
An Alabama fan is allowed to root for any team he or she wants whenever Alabama isn't on the field.
There are three (two-and-a-half, really) exceptions to this rule, and they will be covered later.
As this rule allows me to root for their teams unless they play against Alabama, my friends still like me during football season. (Except one, but his team shows up in another slide.)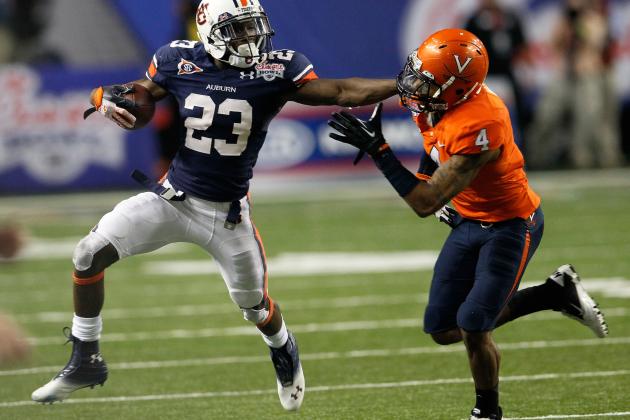 Kevin C. Cox/Getty Images

Auburn is an interesting topic of conversation with Alabama fans.
There are two schools of thought here:
1. An Alabama fan should always root against Auburn no matter what. (Rule 6A)
2. Auburn is just like any other team, and you can root for it any time it doesn't play 'Bama. (Rule 6B)
My uncle graduated from Auburn, so I am a part of the second group.
I don't see the value of defeating an 0-11 Auburn in the Iron Bowl every year. I do see the value in crushing a 11-0 Auburn team every year.
In short, my school of thought is that I want everyone on 'Bama's schedule to be undefeated until the end of their 'Bama game.
That makes for a great strength of schedule for Alabama.
I don't judge the people in group No. 1 for rooting against Auburn every game of the year, I'm just not one of them.
Whether you're from group No. 1 or No. 2, you're still a Tider.
*Update: during the 41-year hiatus from the Iron Bowl, Tennessee took Auburn's place as the fiercest rival of the Tide. Rules 6A and 6B also apply to Tennessee. (I know far more "Group B" folks for Auburn than I do for Tennessee, though.)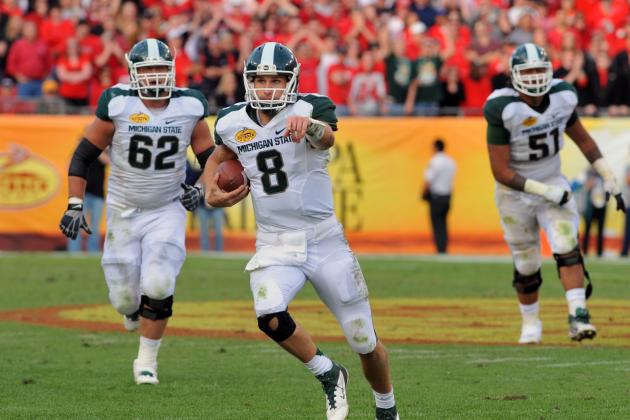 Al Messerschmidt/Getty Images

(This is the rule that upsets my Notre Dame friend.)
In 1966, Alabama had the rare opportunity to three-peat the national championship.
'Bama was poised almost perfectly to accomplish this feat, as it came into the season ranked No. 1.
Preseason rankings held Notre Dame at No. 6 and Michigan State at No. 2.
Michigan State and UCLA jumped Alabama in the first week because Alabama didn't play.
Notre Dame joined Alabama in the falling process due to the bye-week blues.
Then, Alabama and Notre Dame reclaimed the No. 3 and No. 4 spots after playing the next week.
Seemingly for no reason, as they had identical records, Notre Dame took over the No. 1 spot in the October 17th AP Poll. Alabama wasn't the only team with a bone to pick about that, since UCLA was undefeated with one more win than the Irish.
In the November 21st AP Poll, Michigan State and Notre Dame had just played each other to a tie.
This left UCLA and 'Bama with better records, yet neither team jumped over the top two. Not even after posting wins in the same week as the top two tied.
Entering bowl season, the top two both had 9-0-1 records, whereas 'Bama had a 10-0 record.
Alabama destroyed Nebraska in the Sugar Bowl 34-7, which did not affect the championship since it was still awarded pre-bowl in 1966.
For this reason, under no circumstance is a 'Bama fan ever to root for Notre Dame or Michigan State, unless a win will pit them directly against 'Bama in a bowl game.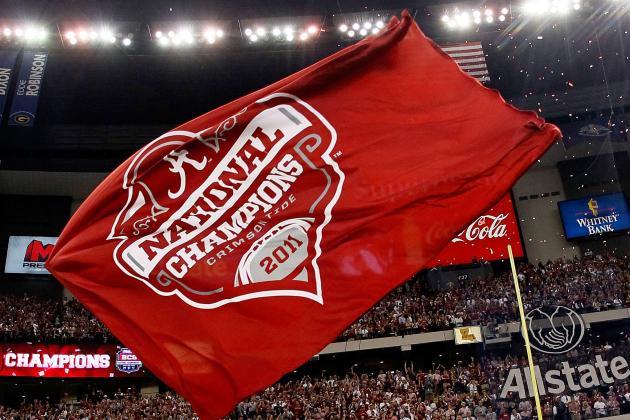 Kevin C. Cox/Getty Images

Normally, I would insert the rule here about home decorating and clothing. However, especially in this economy, we have become painfully aware of the difference between "need" and "luxury."
So, as a recommendation, I would say if you are buying licensed items for yourself, they should be crimson and white...THE crimson and white.
Nobody is going to disown you for not owning Tide gear; this is merely the difference between someone interested in the Tide and a diehard fan.
(Please, do not use money earmarked for charity or paying bills to buy Tide gear. That goes against Rule No. 1, and Rule No. 1 is the most important.)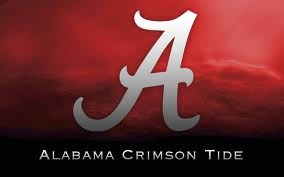 This one's important, as it can avoid some embarrassing "Roll Tide!" greetings over the years. (Or some embarrassing "Go Razorbacks!" comments I've been greeted with.)
A Tide fan must know the script "A" well enough to spot the "posers" (like Braves and Razorbacks fans).

Fans don't care whether you know what the Arkansas or Atlanta Braves "A" looks like, but you must know that they aren't the Tide's "A."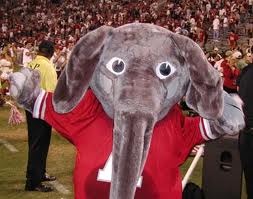 Though these rules are not necessarily ALL of the Alabama Crimson Tide fan rules, they are the majority.
There is, of course, an "age of accountability" of sorts for each rule.
You are also forgiven if you do not know some of the rules. (I never would have written the Michigan State/Notre Dame rule if my father hadn't told me about the notorious 1966.)
The first rule is a deal-breaker. Failure to comply with rule No. 1 is grounds for immediate revocation of your Tide fan membership.
Breaking the second or third rule will result in a minimum one-week suspension of privileges to be restored at the end of the week upon saying the name "Bear Bryant" 100 times. (No, you can't say it extra to get preemptive forgiveness for future infractions.)