Sam Hurd Arrest: Chicago Bears WR Arrested on Drug Charges
December 15, 2011
Jonathan Daniel/Getty Images
Chicago Bears wide receiver Sam Hurd was arrested on December 14th on federal drug charges, according to Jason Trahan of The Dallas Morning News.
Hurd, who used to play for the Dallas Cowboys, is being accused of purchasing drugs out of North Texas. According to Laurence W. Holmes, host of Chicago Sportsradio WSCR 670 the Score, Hurd is accused of intent to distribute at least 500 grams of cocaine.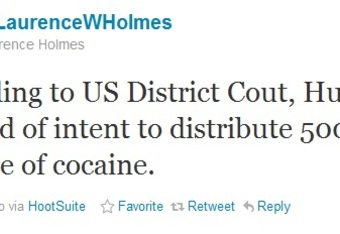 The Chicago Sun Times claims that Hurd told an agent he was interested in buying 1,000 pounds of marijuana on top of the cocaine he was requesting.
Clearly, this isn't the sort of minor drug charge that warrants a slap on the wrist from Mr. Goodell. We're speaking of not only drug consumption here, but the selling of narcotics.
UPDATE:
Matt Spiegel of 670 The Score had this news to pass along shortly after the news of Hurd's arrest broke: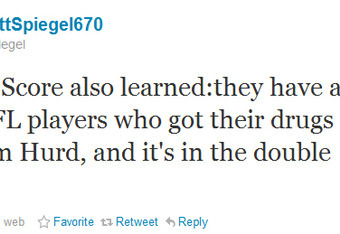 If this is true, this scandal extends beyond just Hurd. He may have been acting alone in distributing drugs, but this has the potential to be a league-wide issue.
As for the Bears, this is yet another disaster. They looked like they were coasting to the playoffs, but they've been burned by injuries to Matt Forte and Jay Cutler. Even though Hurd wasn't a major part of their offense, this is just another blow and something else to deter them from their playoff dreams.
Hurd only has eight catches on the season, but his inability to make a big impact on the field hasn't prohibited him from making a huge splash off it.
Every NFL player has the power to hurt the image of the league. Players struggling with drug addiction is nothing new, but trying to turn narcotics into a lucrative business is another thing entirely.
If convicted, Hurd is going to be facing serious time behind bars. The 26-year-old wideout could easily miss out on his window to make money for playing in the NFL.
This is a boneheaded move by a player whose future is in limbo.
Click here to see the complaint filed against Hurd, via Scribd.com.