Clippers Place Claim on Chauncey Billups, Is Chris Paul Trade Officially Dead?
December 12, 2011
Mike Ehrmann/Getty Images
The Los Angeles Clippers have added a point guard, but it's not the guy many of us thought they were going to add.
According to ESPN.com NBA writer Brian Windhorst, the Clippers have claimed a certain veteran point guard off waivers: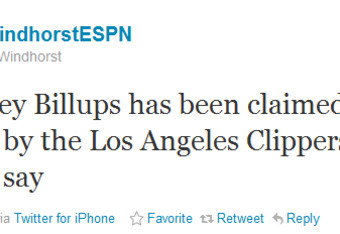 According to ESPN.com's Marc Stein, the Clippers won Billups with a $2 million bid. Yahoo! Sports' Adrian Wojnarowski noted that the bidding started at $1.3 million.
Well, he's not Chris Paul, but Chauncey Billups will have to do. He's got plenty of experience playing the point, and goodness knows it was much easier to secure his services than it was to secure Paul's.
In case you missed it, the Clippers were hard at work trying to acquire CP3 from the New Orleans Hornets, but they backed away when the Hornets' price got too high.
Per a report from Wojnarowski, the Clippers can thank NBA commissioner and pseudo Hornets owner David Stern for that.
He killed the trade that would have sent Paul to the Los Angeles Lakers, and he effectively killed the trade that would have sent Paul to the Clippers.
With Billups coming in, the question now is whether the Clippers are done tinkering with their point guard depth chart. That's something that Sam Amico of FOX Sports was pondering on Twitter: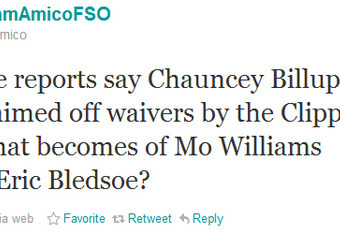 Indeed, do the Clippers really need that many point guards, especially when all three of them are capable of contributing valuable minutes?
It's a question that makes you wonder if the Clippers are truly done pursuing Paul. They could easily put together a revised package for Paul, and now they have more chips to play with.
This is something that Ken Berger of CBSSports.com touched on, as he tweeted that team executives are "intrigued" with the Billups claim.
Berger then hit the nail on the head with this tweet: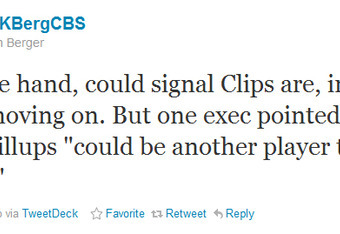 Given the apparent overwhelming difficulty of presenting an acceptable offer for Paul, my best guess is that this move signifies that the Clippers have washed their hands of the Paul deal.
The Hornets' demands (i.e. Stern's demands) for Paul are absurd, and it's highly questionable that the Billups claim will make a difference.
Besides, Berger noted that Billups can't be traded anyway. He was amnesty'd by the New York Knicks, and amnesty players who are claimed cannot be traded until July 1.
That being said, adding Billups does free up both Williams and Bledsoe to be added to a package for Paul if the Clippers so choose. I have my doubts if even that would be enough to do the trick, but I wouldn't rule out the Clippers giving it a shot.
Make no mistake, it's worth it for the Clippers to exhaust all their options in their hunt for CP3, and don't think for a second that they won't.
Stay tuned for more, folks. LA's other team is awfully busy these days.