BCS Bowl Games: 2012 National Championship Will Spell the End of the BCS Era
December 10, 2011
I waited to the end of the week.  I slept on it for five nights.  Still, this morning I found myself waking up very upset about Sunday night's announced schedule of BCS bowl games.
Monday morning, I listened to a report on satellite radio about Secretary of State Hillary Clinton having made comments about something that "again, becomes a source of terrorism and instability." 
"Wouldn't it be funny if Hillary were commenting on the BCS," I thought, as I increased my speed in an effort get my car to the top of the next hill and back into orbital communications.  No, it turned out she was just talking about Afghanistan.
On Tuesday, when my alarm clicked on, a commentator was ending her report with the words "because of outspoken criticism, one of the computer scientists that helped develop the system is now distancing himself from it." 
Yes!  One of the BCS computer rankings people was upset with Sunday's outcomes.  I held out for nearly 30 minutes as I stretched, drank my coffee and hoped against hope that someone had come to his senses.  When the report repeated, I learned that it was about the proposed use of robots as guards in South Korean prisons. 
On Wednesday, I overheard co-workers chatting about "American" something and that whatever this something was, the actor Alec Baldwin noted that it seemed to lack "common sense." 
"Wait a minute," I thought.  I knew that Baldwin was a former high school football player from Long Island, NY and that he had been coached by Hall of Famer Bob Riefsnyder.   Could he perhaps have tweeted something interesting about Sunday night's BCS proceedings?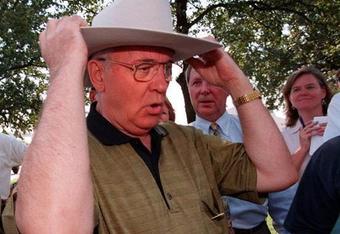 No.  It turned out he was complaining about American Airlines and their refusal to let him violate FAA regulations to play an iPhone game during takeoff.  (An improvement I guess.  At least he was no longer leaving drunken tirades on answering machines.)
My Thursday began with a plane flight where I found page eight of a local newspaper stuffed in the back of the seat in front of mine.  There, continued from page one, was a column containing the comments of former Soviet President Mikhail Gorbachev. 
Commenting to the BBC, Gorbachev said that, in his opinion, "disregard for public opinion is discrediting the authorities and destabilizing the situation.  The results do not reflect the people's will." 
Had the news of the BCS bowl matchups reached that far?  This is the "age of Information," so of course it could have.  But Mike Slive and the SEC couldn't possibly be influential enough to have indoctrinated a former leader of the Soviet Union. 
At least, I don't think they are. 
When I finally tracked down page one, I found out I was again was mistaken.  The story was about the alleged fraudulent Russian parliamentary elections.  And there was no mention of Mike Slive having any influence on this outcome—although we will never know for sure.
Well, Friday arrived.  I woke up to only the alarm and drove to work listening to only CDs.  I avoided all print media and kept my rabbit ears down and under my hair.  No Friday happy hour, no Friday evening yoga, no Friday anything. 
(Okay, there was a Friday manicure, but by a Korean who spoke no English and doesn't know anything about the BCS or robotics.)
I am home, I am fed and I am relaxed.  I have waited five days and (with all apologies to Push Play) it is time to "hop on the stage and start singing"
Analyzing the BCS Train Wreck
Three weeks ago, I wrote that the possibility of a rematch for the national championship game could well be a train wreck for the BCS.  Well, a rematch is no longer a possibility—it is a reality. And that train wreck I predicted? Well, let's see.
I don't want to rewrite my first piece, so I'll be succinct.  Okay, so it's LSU versus Alabama, No. 1 versus No. 2.  I understand why at 13-0 the Tigers are considered the No. 1 team, but—as I wrote then and will repeat now—why is Alabama undisputedly considered the No. 2 team? 
Objective analysis plays little, if any, role in this determination.  Two-thirds of the process (the coaches' and Harris polls) involve complete collective subjectivity. The remaining one-third introduces six versions of organized inter-subjectivity.
How can the results of such surveys be indisputable?
Oklahoma State lost on the road to a .500 Iowa State in overtime.  Alabama lost at home in overtime to an undefeated LSU team.  It would appear that the Tide has the edge.  But what does analysis rooted in statistical study imply?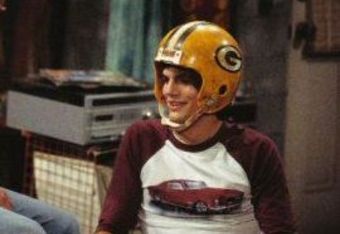 Oklahoma State's loss was at the hand of a 6-6 team, but all six of those losses came within the Big 12 Conference. The Cowboys beat all six of those teams by an average score of 44-26.  Clearly, the Cyclone' victory over Oklahoma State was an upset. On a statistical level, it's an extreme outlier and is not robust.  The same cannot be said of the Alabama loss.
Yes, Alabama's loss was to No. 1 LSU in overtime by 9-6.  Coulda, shoulda, woulda?  Well, hell yeah! 
But y'all didn't. 
The game was certainly not an upset. Statistically, it cannot be considered an extreme outlier and must be included in the set robust data.  In other words, between Alabama's loss and Oklahoma State's loss, it is the Cowboy's loss that can be tossed out—not the Tides' loss!
Choose the Champions
The out-of-conference records against both all competition and BCS-only competition for the Big 12 are 27-3 and 6-3.  The SEC's records are 42-6 and 9-3.  The two conferences are statistically even when looking at on-field performance (with the Big 12 maybe having a slight edge). 
There is no reason that the Big 12 champion should not be playing the SEC champion for the national title.  This rematch business is typical BS—excuse me, BCS. 
I'm not saying Alabama won't provide a worthy opponent for LSU or result in an interesting game.  The data shows that they most likely will and the game will be interesting.  What I am saying is that the national title game should be between two league champions—not one champion and an also ran. 
And what if Alabama wins?  There could be a split championship if the AP (under no mandate not to) keeps LSU No. 1.  Is this another tweak (2001 and 2003) year for the BCS?
BCS System is Fully Exposed
But now to the real train wreck.  With this failure to create the most logical and foolproof matchup for their championship game, the BCS system has left itself fully exposed to extended and well-deserved criticism.
It is clear that with the selections of Virginia Tech and Michigan—over teams like Kansas State, Michigan State and even Boise State—the BCS has dropped all pretenses of choosing "deserving" schools and is only concerned with generating money. 
This is fine. I completely understand. But don't describe the bowl berths as "earned" or as a reward for "exceptional" seasons.   Call them what they are: An excuse to invite schools whose fan base will travel, spend money, fill hotels and stadiums and then go home. 
Yes, this has gone on for years (e.g. Iowa last year). It is just that this year the BCS "lie of misdirection" has been unmasked for all to see and is completely indefensible.
In addition, whatever credibility the bowl season may have held is now in jeopardy.  The exhibition nature of all the bowls has been starkly exposed. 
These games will not appear as serious nor earnest competitions between two schools and their rival student bodies, but only as 34 meaningless exhibitions that will culminate in a 35th final, questionably assigned, national championship game. 
This year, not unlike past years, the fans will be left feeling dissatisfied, disaffected and empty when the bowl season is over.  Only this year, unlike past bowl seasons, there will be no question left in their minds as to what happened.  The BCS itself has provided the answer to that question—nothing.