NBA Free Agents 2011: Tyson Chandler and Worst Contracts Doled out so Far
December 9, 2011
Ronald Martinez/Getty Images
So much for the new NBA collective bargaining agreement keeping owners from handing out bad contracts like Halloween candy.
Or, rather, Chrismahanukwanzakah gifts (in the spirit of the holiday season).
Whichever way you slice it, these three free agents are set to cash in—albeit at the expense of their new teams' flexibility under the salary cap for the foreseeable future.
Tyson Chandler
In Tyson Chandler, the New York Knicks finally landed the defensive pivot they've been looking for since Patrick Ewing last laced 'em up at Madison Square Garden.
Whether the cost, both in dollars and opportunity, is worth it is another question entirely. That $60 million over four years is an awfully steep price to pay for a guy with only a handful of discernible basketball skills—rebounding, blocking shots and ooping alleys, to name a few.
Chandler has never played a full 82-game schedule. He has missed 158 games over the course of his 10-year NBA career.
And, at 29 years of age, it's not as though Chandler is just entering the prime of his career or that he's about to get any healthier over the long haul.
What's more, the Knicks are set to take a big hit in their backcourt to bring Chandler on board. The team has already waived Chauncey Billups via the amnesty clause to make room for Chandler and won't have nearly enough room under the cap to pursue Chris Paul or Deron Williams in the offseason now that the big fella's on the books.
At least New York will have a strong frontcourt—even if there aren't any guards to handle the rock.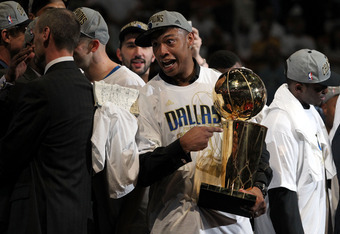 Ronald Martinez/Getty Images
Caron Butler
If Chandler's toe is a red flag, then Caron Butler's reconstructed knee should've set off some sort of alarm in the Staples Center.
One that, apparently, Clippers GM Neil Olshey completely ignored when he signed Butler to a three-year, $24 million deal on the first day of free agency.
Truth be told, LA was in dire need of an upgrade at small forward. That is, unless anyone actually thought Ryan Gomes and Al-Farouq Aminu were the best bets to play alongside Blake Griffin and Eric Gordon on a playoff contender. The organization certainly could've gone harder after Tayshaun Prince, who re-upped with the Detroit Pistons.
Given the price and the health risks involved, the Clips might well have been better off giving more minutes to Aminu in his second professional season or perusing the waiver wire for veterans dispensed by the amnesty clause.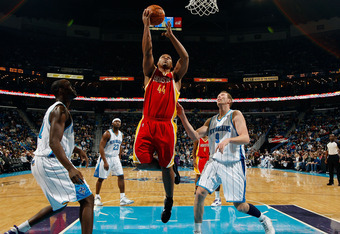 Chris Graythen/Getty Images
Only in the NBA can a guy like Chuck Hayes end up with a four-year, $21.3 million deal.
He can thank the Sacramento Kings for showing such tremendous generosity toward a guy who's five or six inches too short for the center position that he plays.
To be fair, Hayes is a solid contributor and a glue guy who plays strong defense in the paint and can pass the ball in the interior—despite being drastically undersized for his position. The Kings certainly could use some front court depth to play behind and alongside DeMarcus Cousins, although it's tough not to wonder how soon the Maloof brothers will regret signing off on this one.