Jose Reyes Signs with Miami Marlins and Leaves a Fanbase to Rebuild
December 5, 2011
Jim McIsaac/Getty Images
It's hard to imagine Jose Reyes will never play another game as a member New York Mets, but instead playing against them with their division rival—the Miami Marlins.
It might be a betrayal to some, while others knew this day would happen.
I believed the writing was on the wall as soon as news broke that the Mets were going to wait it out with Reyes and see if he could get a big offer during the offseason..
It was pretty clear the Mets weren't going to pay him what he wanted for whatever reasons people can think of.
Instead, he got a six-year deal for $106 million with the Marlins. And he's gone.
The player many fans considered the heart and soul of their team, and especially their lineup, is out the door, leaving a team in serious need of rebuilding. I wouldn't say it's devastated, but not having Reyes will make it slightly harder.
And no, the Mets wouldn't be a playoff team with or without him this season, but he did make them better. A guy at the top of the order who can get on base and score runs is a difference maker.
It's just what's around him is important too, and if it isn't there, he doesn't have the ability to carry a team. Reyes isn't exactly reliable either, and is no guarantee to even play a full season.
The Marlins were desperate to make a big splash in 2012 with their new name and stadium. That type of reckless need to win will make you overpay for an uncertainty like Reyes, something the Mets couldn't afford to do.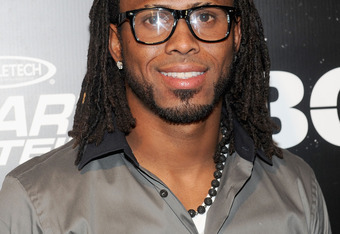 Jamie McCarthy/Getty Images
Or maybe they didn't want to. I'd like to think that Mets ownership had enough funds to sign him and just said in the end, it was too risky to spend that much money on their shortstop.
For whatever reason, another part of the recent Mets era is gone, with few left standing on what was a team that almost got to their goal but just watched it pass them by.
Are the Mets in ruin?
I think ruin is a harsh word, so I'm going to stick with rebuilding. The Mets do have some young players on their team to try and build a foundation with. They can add to it by trading David Wright, and if healthy, Johan Santana as well.
And don't forget, baseball gods willing, Jason Bay.
New York has some time before that decision comes and will get to play the first half of the season before deciding what happens next.
But one thing's for certain: The future is rapidly approaching.