San Francisco 49ers vs. St. Louis Rams: What Do the Experts Think?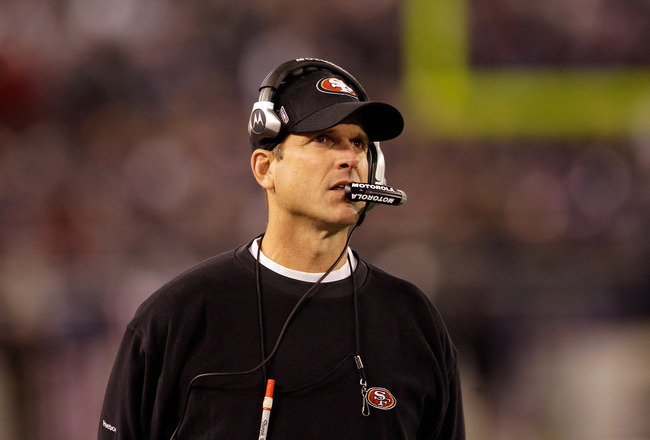 Rob Carr/Getty Images
Its not really a matter of if more experts will pick the 49ers over the Rams; rather, will anybody actually pick the Rams over the 49ers.
The St. Louis Rams' trip out west comes on the heels of the end of the 49ers eight-game winning streak. This will be the 49ers' first chance to rebound after a loss when expectations have been high for them.
Doug Kretz: ESPN's Scouts Inc.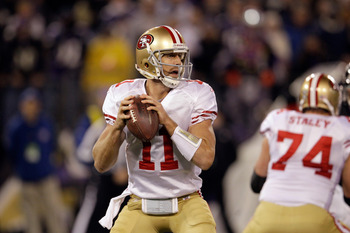 Rob Carr/Getty Images
Scouts Inc. gives seven of the nine positional battles to the 49ers with the only exceptions being the wide receivers and defensive backs. I can't see those being overwhelming advantages to the Rams, but I do think it means a lot of Frank Gore and Kendall Hunter for the 49ers.
Mike Florio, Ken Rosenthal: Pro Football Talk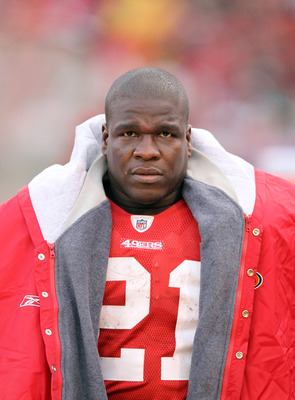 Ezra Shaw/Getty Images
NFL Experts: ESPN.com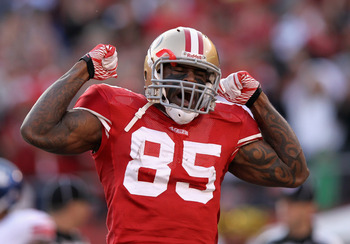 Ezra Shaw/Getty Images
All eight experts and both computers pick the 49ers to win this game. Unfortunately, no summary is given for each pick—just a winner and a loser. However, I think any summary would go something like this... The Rams don't have any chance whatsoever.
NFL Experts: CBS Sportsline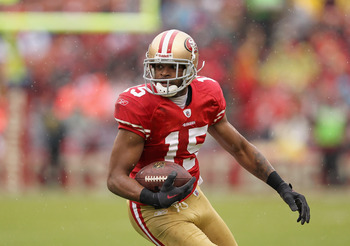 Ezra Shaw/Getty Images
All five of the experts come together to pick San Francisco in what's becoming a reoccurring theme. Any bad news in that? All five experts also picked Philadelphia to win over Seattle on the Thursday night game. I think that was a stupid pick to begin with, though.
NFL Experts: NFL.com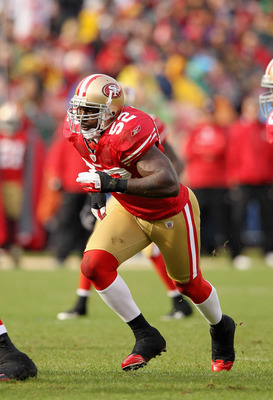 Ezra Shaw/Getty Images
Wilcot, Theismann, Baldinger and Millen are all on board with the 49ers. The search for a Ram backer is ongoing.
Peter Schrager: Fox Sports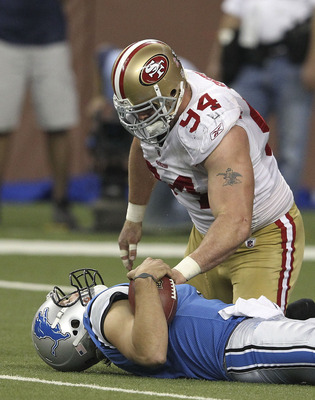 Leon Halip/Getty Images
Peter Schrager believes the combination of a 10-day layoff, a game coming off of a loss and the chance to clinch the division are all too much for the Rams to overcome on Sunday. I tend to agree.
Tim Kawakami: San Jose Mercury News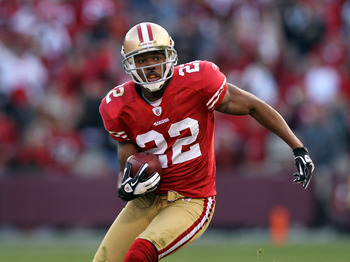 Ezra Shaw/Getty Images
Tim Kawakami agrees with Jim Harbaugh in his assessment that last week's game at Baltimore on a Thursday night was a scheduled loss. To that extent, he calls this game a scheduled victory against the St. Louis Rams.
Bach: San Jose Mercury News
Scott Cunningham/Getty Images
Not only is Bach picking the 49ers to win, but he is doing so while giving the Rams a 13-point head start. No prediction score here, just a 49ers win and cover.
Ryan: San Jose Mercury News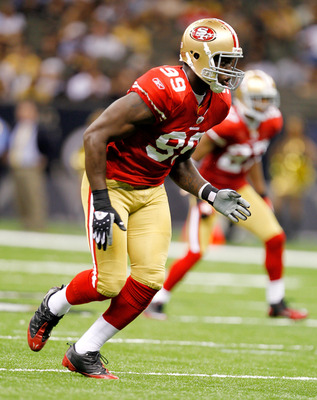 Sean Gardner/Getty Images
Once again, no score here, just a point-spread pick. Ryan is picking the 49ers to cover at -13, though. They put many factors into the pick here, all going the way of the 49ers.
Mark Purdy: San Jose Mercury News
Rob Carr/Getty Images
Mark Purdy wins for comment of the week, saying the Rams should be in the Conference USA not NFC West. I'm not sure when the last time was that someone was too bad for the NFC West.
Peter King: Sports Illustrated, NBC Football Night in America
Jamie Sabau/Getty Images
Peter King failed me last week with a prediction of a 49ers victory. Or was it the 49ers who failed him? Anyway, King is still on board with a 49ers victory. He doesn't even bother to give a note on the game, just a comment on how the 49ers cannot lose the second seed.
Jeff Fletcher: Bleacher Report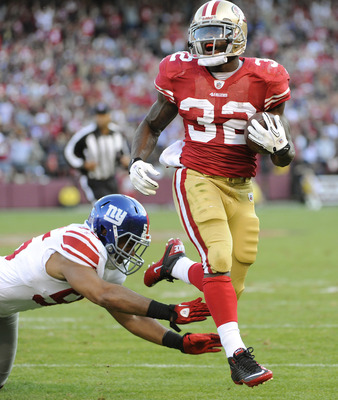 Thearon W. Henderson/Getty Images
I think this will be a good old fashioned 49ers butt whooping. And by "old fashioned" I mean from earlier this year, not in the early 90s. The 49ers will get back to running the ball, playing great defense, winning the turnover battle big and, unfortunately, kicking a lot of field goals.
PREDICTION: San Francisco 33, St. Louis 6
Summary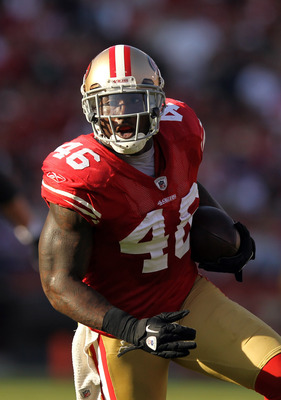 Ezra Shaw/Getty Images
So, the answer to our original question is "no." No one will pick the Rams to win against the San Francisco 49ers this Sunday.
19 experts on three different websites gave no comments, no scores, but all picked the 49ers to win. Three experts picked the 49ers to win and cover as well giving the 49ers 22 picks.
Seven experts gave a score to go along with the 49ers victory. The composite score: 49ers 29, Rams 10.
PREDICTION: San Francisco 29, St. Louis 0 (that could be the score of the game too)
Keep Reading

San Francisco 49ers: Like this team?