Boston Red Sox: Gene Lamont? Really?
November 29, 2011
Ben Cherington, I'm rooting for you, buddy. But with multiple sources now saying that the Boston Red Sox managerial search is down to two candidates—Bobby Valentine and Gene Lamont—I must admit that I'm skeptical.
It certainly feels to me like the score is Theo 1, Ben 0. Dale Sveum got away, and I can't say that I'm surprised. I don't blame Ben Cherington for this, as he had little shot at contending with Theo, in my eyes. But I am holding Benny Boy responsible for selecting the Red Sox next manager, and I can't say that I'm thrilled with either of these candidates. My preference is for Valentine, but as Lamont is not nearly as well known, I'll focus on him here.
Gene Lamont… lifetime Chicago Cubs fan. I betcha he's sad that Theo didn't select him for the Cubs' managerial vacancy. Lamont is currently the Detroit Tigers third-base coach and has spent much of his big-league career following Jim Leyland around.
At 65 years old, Lamont is nearly Leyland's age. I'm not sure a 65-year-old is the right guy to connect in the Red Sox clubhouse, not to mention the right guy to have a long tenure in Boston. Let's just say this guy doesn't look to be super fit, and health concerns could be a serious issue. I mean, does anybody remember how ripped Terry Francona was?
Age being beside the point, let's focus on Gene Lamont the baseball player. Lamont was a catcher, spending a total of 87 games in the bigs mostly as a backup. He hit .233 with 37 hits and four home runs. The highlight of his career was hitting a home run in his first career at bat… against the Red Sox. Needless to say, this is not a "but he was an awesome player" hire.
Now, let's focus on his career as a manager. Lamont has had two stints as a manager, for the Chicago White Sox and Pittsburgh Pirates, respectively. Both times he landed the job when the club's existing manager left.
In 1993 Lamont did win AL Manager of the Year honors, when he coached a White Sox team led by Frank Thomas, Robin Ventura, Ellis Burks and Jack McDowell to a 94-68 record before losing in the AL Championship Series. He was then fired in 1995.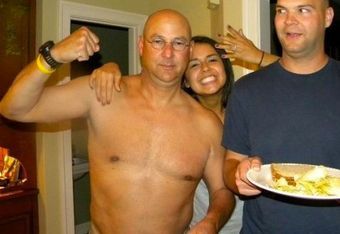 In 1997 Lamont took over the reins of the Pirates when Jim Leyland left town. After some initial success with a lousy team, he was eventually fired in 2000. Overall, Lamont has accumulated a 553-562 record in his managerial career, good for a .496 winning percentage.
To be fair, Lamont coached some lousy teams in Pittsburgh and had some good results with a young team. But neither his playing career nor his managerial career was filled with much success. There are plenty of guys about which this is true, some of whom are still floating around the Major Leagues because they are great baseball minds. Many of them are bench coaches, or base coaches like Lamont. He may very well be one of them, and I hope for the sake of the Red Sox that he is. But let's just say that his resume would never have found its way to the top of my pile.
This is Cherington's first major decision as general manager, and one on which his own personal success (and likely his job) hinges.  Here's to hoping that Cherington knows something about Lamont that the rest of us don't.
Geoff Roberts is the Founder and Managing Editor of howiGit.com, a Boston sports blog.