New England Patriots Must Shut Down Dwight Freeney, Robert Mathis to Avoid Upset
November 29, 2011
Joe Robbins/Getty Images
The Indianapolis Colts have been a much different team without Peyton Manning, but one thing that hasn't changed is that Dwight Freeney and Robert Mathis are still a dominant duo of pass rushers.
The two have the ability to turn the pace of a game with big plays on defense, as evidenced when the duo combined for three sacks and two forced fumbles on Ben Roethlisberger in Week 3, keeping the game close throughout en route to a three-point loss.
The sack and fumble stats are just the easiest way to point to their impact on Indy's defense, but it runs much deeper than that.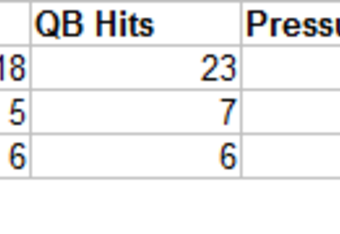 According to Steve Palazzolo of Pro Football Focus, Freeney and Mathis have combined for 67 of the team's 116 total disruptions (57.8 percent). That is a lot.
Of course, even Freeney and Mathis running on rocket fuel for 60 minutes every Sunday hasn't helped the team emerge with a victory.
Quite simply, it's because they are just two guys out of 11. But those two guys have a big opportunity to impact Sunday's game against the Patriots.
Conventional wisdom would tell you that in order to throw Brady off, blitzing him is the best bet. The numbers, however, would tell you otherwise.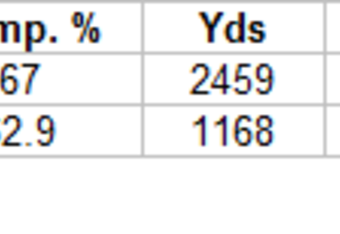 Brady's numbers are higher across the board, and he's thrown just one interception against the blitz as opposed to nine when he's not blitzed.
The Colts don't blitz much, as they rely on Freeney and Mathis to generate pressure.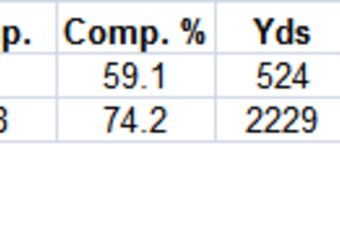 Not only do the Colts rarely blitz—just 18.5 percent of opponents' dropbacks—but they're not very good at it. From a passer rating perspective, they aren't much better off without the blitz than they are with it.
Of course, if the Colts have one thing going for them when they blitz, it's that quarterbacks complete a full 15.1 percent less passes than when they don't.
Fortunately for the Colts, New England struggles in protection at times, specifically on the outside.
Eagles defensive end Trent Cole—a defensive end in a similar mold to Freeney—had two QB hits and two pressures on just 25 rushes against New England. Of course, as Brady proved against the Eagles, it will take more than just pressure in his face to slow him down. 
The matchup problems presented by short, speedy defensive ends like Freeney (6'1") and Mathis (6'2") could also give the Patriots' tackles some problems. Both Sebastian Vollmer and Nate Solder are 6'8", and that height may actually be a disadvantage for them in this instance.
But will any of it matter? In the past two years, Brady has gone a combined 48-of-67 for 561 yards, five touchdowns, one interception and a passer rating of 115.3 against the Colts. In those game, Freeney and Mathis have combined for three sacks.
It's clear that the duo has a chance to impact this game, and they'll need to if the Colts are to emerge victorious. Whether their impact results in a win is another story entirely. 
These numbers were obtained from Pro Football Focus, with help from writer Steve Palazzolo.
Erik Frenz is the co-host of the PatsPropaganda and Frenz podcast. Follow Erik on Twitter @ErikFrenz.