Knicks Rumors: Which Rumored 2011 NBA Free Agent Is the Best Fit in New York?
November 28, 2011
Mike Ehrmann/Getty Images
As free agency begins, one of the hot topics the past couple of seasons is what will the New York Knicks do to improve their already improving team.
After last season's splash in landing Amare Stoudemire and the midseason trade that brought Carmelo Anthony into the fold, many feel the Knicks are just a piece or two away from contending for the title.
Unfortunately, barring a trade for a Chris Paul type point guard, which seems unlikely before the season begins, don't expect the Knicks to be major players in free agency this season.
Instead, the Knicks will wisely avoid big spending this year and save things up for the Class of 2012.
That doesn't mean they won't fill a few holes though.
There have been a few guards linked to the Knicks; including Baron Davis and Jamal Crawford. While either would be a nice addition, there is no pressing need at the moment to add another guard.
The Knicks have shooters. While adding either guy would make the team deeper in the backcourt, that's not the most pressing need at the moment.
They have a team that can score, but stopping teams will be a question mark hanging over this teams head all season long.
What they need is a quality center that can play defense and rebound. Right now Ronny Turiaf is the only center on the roster and that needs to change.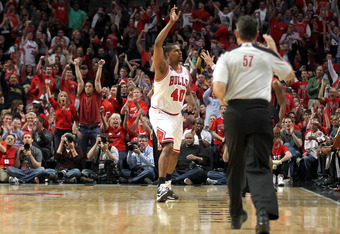 Mike Ehrmann/Getty Images
Adding a guy like Tyson Chandler of Nene would be nice , but they are out of the Knicks price range.
Marc Gasol is high on the Knicks list, but the Grizzlies appear willing to match any offer the restricted free agent receives.
Samuel Dalembert seems like a perfect fit, but there are conflicting reports on the Knicks interest in him.
With not wanting to make a long-term commitment at this time, that may even rule out guys like Chuck Hayes, who is a gritty and tough defender. 
That leaves us with the best fits for the Knicks and that's Kurt Thomas and Kwame Brown.
Thomas is the oldest player in the NBA, but would bring toughness and grit to the Knicks lineup. Brown on the other hand is known as a bust, but he has size, is athletic and can rebound.
Like it or not, Brown may be the best fit for the Knicks at this time based on need and financial concerns.