NBA Free Agents 2011: Top Senior Veteran Players on the Market
November 28, 2011
Christian Petersen/Getty Images
When a team is looking to sign free agents, there are a number of things they may be looking at. They could be looking for scoring, defense, rebounding or shooting. One thing that is a valuable commodity is experience and leadership, even in players on the downside of their career. 
A great example of a player who provided all of these things last year is Kurt Thomas. While he brought more "game" than anyone could have hoped for or anticipated, what Thomas brought otherwise to the Bulls was fully anticipated. He brought a level of maturity to an otherwise largely young team. 
There is something coaches refer to as a "rule of fours" where every player that has a strong attitude will influence four players on their team with the same attitude. One positive attitude will become five. One negative attitude will become five. Senior veterans amplify that impact even more.  
So who are the best senior free agents this year? Apart from the obvious Thomas being a free agent again, here are the other players who bring a valuable combination of senior experience and have retained a significant skill set. 
Grant Hill was once one of the elite players in the NBA. Then he was hampered by a series of ankle injuries, groin pulls, hernias and so on. His offensive game was robbed but through hard work, Hill quietly reinvented himself as a player. 
Over the last few season Hill has quietly become one of the better defensive small forwards in the league. He'll come at a relatively cheap price and he'll bring two things. First, not only a good defensive player but a defensively committed player is something every coach loves.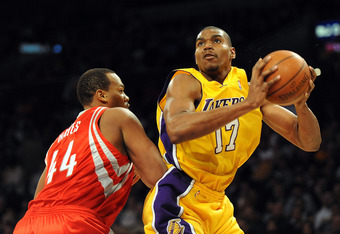 Harry How/Getty Images
Tayshaun Prince had some issues last year, but he was more of a background player in the Detroit Mutiny than a leader of it. Call him the influenced more than the influential. A fresh start for the Prince will be beneficial. 
Prince is another hard working, defensively minded, role player but he has an offensive skill set as well. He creates offense very well for himself away from the ball scoring 1.39 points per play off of cut plays. He actually could probably produce more in a system that featured him more.
He's also a fantastic defensive player whose length is just beyond most of the other small forwards at 7'2". That allows him to guard as though he were a center with a wingman's speed. Prince is arguably the most underrated free agent on the market. He's getting virtually no buzz, but could be a huge help in the right spot.  
Shane Battier has the reputation as being one of the better glue guys in the league. He has earned it by doing years of the dirty without getting the glory for doing it. He doesn't have the same skill set he used to, but there are some young teams who could really use him to simply frame the work ethic and effort of a their teams. 
Chuck Hayes might not be the oldest player on this list, but I absolutely love this guy. At 6' 6" he is a center and one of the best defensive ones in the game at that! Hayes gives up just .74 points per play on post up plays. Compare that with Dwight Howard's .75!
He's the un-Wilt and he will "unwilt" any NBA team by demonstrating how to overcome disadvantages through hard work and perseverance. That's glue!