Buccaneers vs. Packers: 7 Things We Learned in Green Bay's 35-26 Win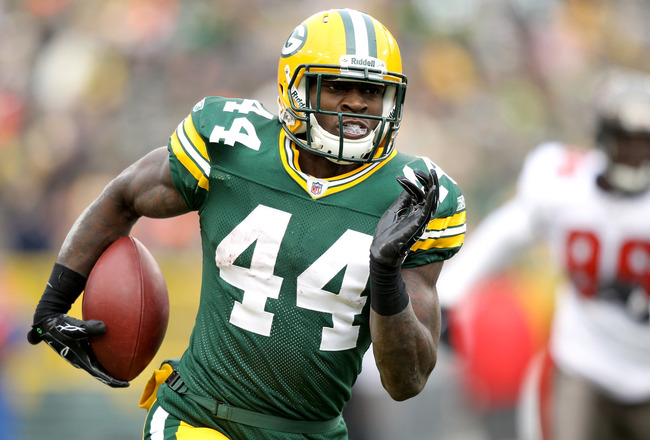 Matthew Stockman/Getty Images
The Tampa Bay Buccaneers came up a little short against the Green Bay Packers, as they fell by a score of 35-26.
The game was up for grabs until a late Jordy Nelson touchdown put the Packers up by nine points. On the next Tampa Bay possession, Tramon Williams intercepted a tipped pass, officially sealing the victory for Green Bay.
With a short week before a Thanksgiving showdown with the Detroit Lions, here are seven things we learned in Green Bay's 35-26 win.
No Offense in the NFL Has More Weapons Than Green Bay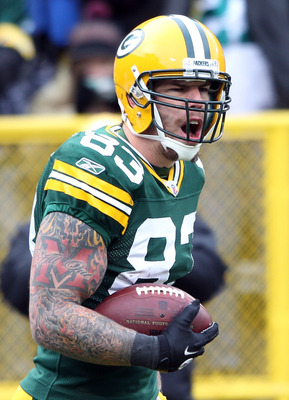 Elsa/Getty Images
Here is an incredible statistic for you: 15 different Green Bay Packers have an offensive touchdown this season. That type of production across the board is unheard of.
How does a defense stop that? If it isn't Greg Jennings, it's Jordy Nelson. Oh, you want to try to stop Jermichael Finley? Well, let me introduce you to Donald Driver and Randall Cobb.
It just doesn't stop for this offense. They are so talented and so deep that no defense has enough players on the field at one time to stop them.
People can talk about the Houston Texans offense or the New Orleans Saints offense all they want, but at the end of the day, the Packers are light years ahead of any other offense in the NFL.
The Defense Takes One Step Forward, One Step Back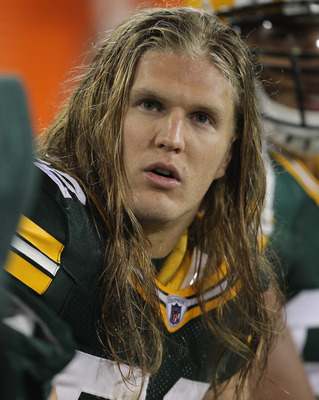 Jonathan Daniel/Getty Images
After a truly dominant performance against the Minnesota Vikings last Monday night, the Green Bay Packers struggled defensively against the Tampa Bay Buccaneers. In fact, Tampa Bay still had a chance to make a comeback until Tramon Williams intercepted a tipped pass late in the fourth quarter.
Whenever this unit looks as if it's beginning to move in the right direction, it takes a big step backwards. The defense was highly ineffective on third downs against the Buccaneers, and their open-field tackling was horrendous, especially on LeGarrette Blount's 54-yard touchdown run.
As much talent as this defense has, it is puzzling to see it struggle so much. Thursday's game against the Detroit Lions will be a huge test. If the defense can recover and play well against the Lions' high-powered offense, it will be a good sign.
However, if the Packers get lit up by Matthew Stafford and Company, it could be time to start shaking things up defensively.
Jordy Nelson Is Having a Pro Bowl Season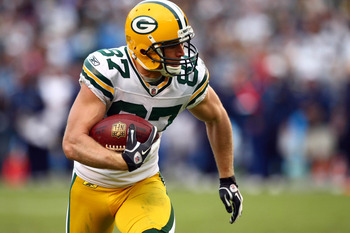 Donald Miralle/Getty Images
The Green Bay Packers are guaranteed to have numerous players voted to this year's Pro Bowl, and other than Aaron Rodgers, the most deserving player may be Jordy Nelson.
With six receptions, 123 receiving yards and two touchdowns on Sunday, Nelson is proving to be one of the better receivers in the NFC. For the year, Nelson has 40 receptions for 756 yards and nine touchdowns.
While those aren't Calvin Johnson- or Wes Welker-type numbers, they are still extremely impressive. That is especially true when you consider how much Rodgers loves to spread the ball around.
Signing Nelson to a long contract in the offseason looks like the best move the Packers made this year.
Turnovers Are Masking the Defense's Faults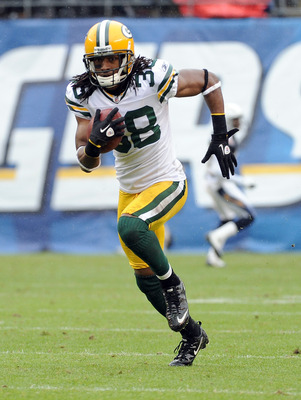 Harry How/Getty Images
This defensive unit for the Green Bay Packers isn't nearly as dominant as it was during their Super Bowl run last year.
One thing that they do have going for them is their ability to create turnovers. With Tramon Williams' interception late in the first half, Green Bay recorded an interception in its ninth straight game.
Sure, the Packers give up plenty of yards through the air and on the ground, but as long as they can continue to get turnovers, does it really matter? Of course it would be nice to see them rank near the top of the league in total yards given up, but when they lead the league in total turnovers, it is hard to be too angry.
As the season progresses, the Packers' ability to create turnovers is going to be crucial. For a defense that seems up one week and down the next, their consistency in causing turnovers is a relief.
The Offensive Line Needs To Play Better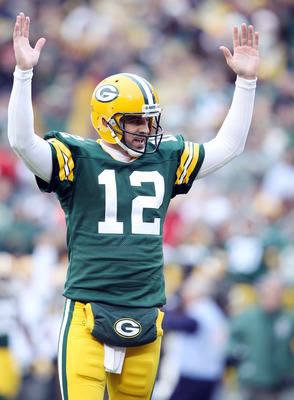 Elsa/Getty Images
The Green Bay Packers offensive line should be forced to watch Aaron Rodgers play for at least 12 hours a day simply so they know, without a shadow of a doubt, who they are protecting.
Rodgers isn't Jay Cutler, Mark Sanchez or even Tom Brady. He is the best player in the league, and he is the reason that Green Bay is currently only six wins away from an undefeated regular season.
For the majority of the game, the Tampa Bay Buccaneers were able to get quality pressure on Rodgers. They flushed him out of the pocket, forced him to run and recorded two sacks.
Green Bay's offensive line needs to protect Rodgers like they would protect a glass baby. If he gets injured, the Packers are absolutely screwed.
Aaron Rodgers Needs To Slide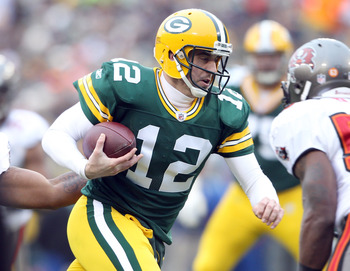 Elsa/Getty Images
Dear Aaron Rodgers,
Please stop taking hits when running with the football. Yes, the rule on quarterbacks sliding may be dumb, but please take full advantage of it. You are too valuable to this team to get injured because you are brave.
Sincerely,
Every Packers fan in the entire world
The Packers Are Mortal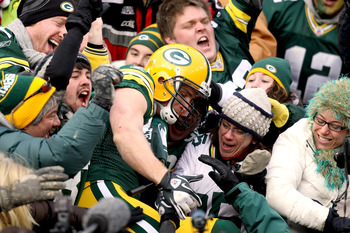 Matthew Stockman/Getty Images
In the fourth quarter, did anyone else feel like the Green Bay Packers might let this one get away from them?
This was the first time this season that I really felt like Green Bay wasn't invincible. Even in the close victories over the New Orleans Saints, Carolina Panthers and San Diego Chargers, it was obvious that Green Bay was going to win that game.
That wasn't true on Sunday against the Tampa Bay Buccaneers, and it made me realize that Green Bay is, in fact, mortal.
Keep Reading

Green Bay Packers: Like this team?