Tim Tebow: Why Unorthodox Running Scheme Isn't Key to Broncos Success
November 18, 2011
Garrett Ellwood/Getty Images
Tim Tebow just wins games, baby! This new running game has revitalized the Broncos—they're having fun again! This offense isn't sustainable, and Tebow's development as a quarterback is being stunted!
Okay, now that we've gotten all of the typical talking points out of the way, let's break down the three biggest reasons why the Broncos are winning games.
1. Turnovers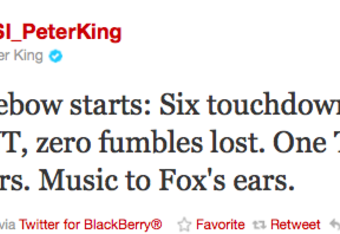 In Kyle Orton's five starts, he threw eight touchdown passes, seven interceptions and lost two fumbles.
And yes, Tebow's low interception rate is partially due to the new emphasis placed on running the ball. More importantly, however, Tebow is simply making smart decisions when he does throw.
2. The Defense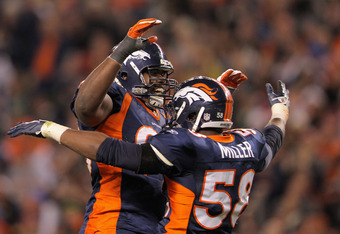 Doug Pensinger/Getty Images
Since their Week 6 bye, the Broncos have held opponents to 15 points or less in three of their four wins. They've forced six turnovers and sacked opposing quarterbacks 15 times. Last night against the Jets, they returned a crucial interception for a touchdown. Von Miller is going to be a superstar if he isn't one already.
3. The Schedule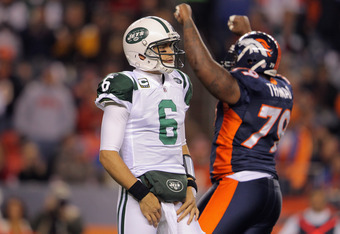 Doug Pensinger/Getty Images
Denver has secured wins over Miami, Oakland, Kansas City and the Jets, whose combined record is 17-22. And while I'm not in the business of making excuses for anyone, it should be noted that the Jets had an incredibly short week, playing the Patriots last Sunday night before traveling to Denver. That's about the cruelest scheduling I've ever seen.
Listen, you can only beat the teams on your schedule. But with games against San Diego, Chicago and New England looming, we'll find out just how sustainable this Denver offense is.