Boston Red Sox: Candidates to Replace Jonathan Papelbon
Elsa/Getty Images
Jonathan Papelbon has signed with the Philadelphia Phillies and, for the first time since 2006, the Red Sox are searching for a closer.
Daniel Bard is essentially Boston's best internal option, however, he is by no means a shoo-in for the closer role, with confirmed reports of preliminary contact with free agents Francisco Cordero and Heath Bell.
Bard, Cordero and Bell are all candidates to replace Jonathan Papelbon, but they aren't alone. Here is a complete list of who might be closing games for the Boston Red Sox in 2012.
Francisco Cordero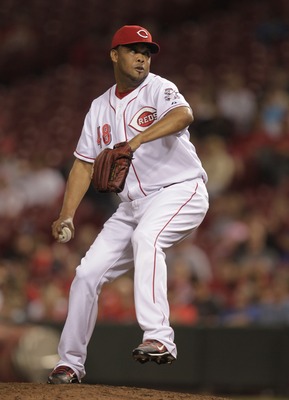 John Sommers II/Getty Images
Francisco Cordero, 36, who has been the Reds closer since 2008, is a relatively affordable free-agent option.
Cordero is a durable player; he's appeared in no fewer than 60 games every season since 2003. He had a strong 2011, but his .214 BABIP smells fishy considering his career BABIP is .294.
That said, Cordero seems to have the makeup to continue pitching well even as he's lost a little zip on his fastball. In 2011, he added a cutter and threw more change-ups and fewer four-seamers. Cordero also continues to find success with a hard slider.
Heath Bell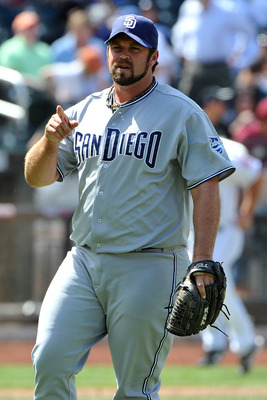 Christopher Pasatieri/Getty Images
Heath Bell knows how to replace big-name closers—in 2009 he replaced Trevor Hoffman as the Padres closer and has since ripped off three straight All-Star seasons.
At 34, it's doubtful, even with his success, that Bell will be able to command the kind of deal that Jonathan Papelbon just got from the Phillies, which jibes well with what the Red Sox are looking for at the moment. That said, Bell would not come cheaply, as he'll probably be looking for at least three years and $30 million.
A important factor to keep in mind with Bell are the differences between the spacious PETCO Park and cozy Fenway Park.
Brad Lidge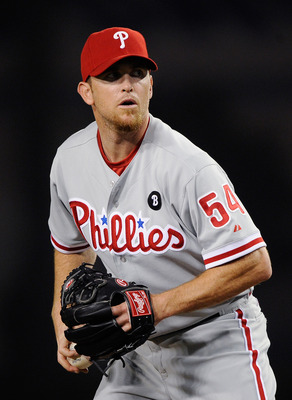 Kevork Djansezian/Getty Images
Brad Lidge is "open to both closing or pitching in a setup role and would take a short-term deal," reports ESPN Boston's Gordon Edes.
If the Red Sox aren't fully confident in Daniel Bard's closing ability but want to give him a shot, Lidge's terms make a relatively attractive option.
Emphasis on the "relatively"—Lidge missed significant time last season with elbow problems. Lidge looked sharp when healthy, however his 19.1 IP is too small a sample to draw any significant conclusions from.
Ryan Madson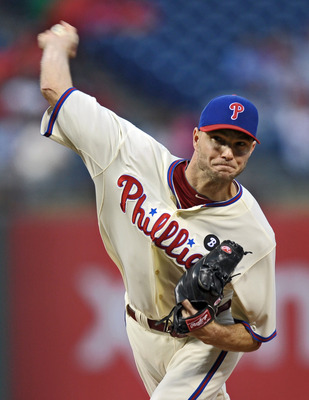 Drew Hallowell/Getty Images
Another strong option is the guy who took the Phillies' closer spot away from Brad Lidge—Ryan Madson.
Madson, 31, appeared to be in line to stay in Philadelphia before Phillies GM Ruben Amaro turned to Jonathan Papelbon.
With Papelbon signed, Madson is likely the most expensive closer on the market. He's been an effective reliever for some time now, recording a WHIP lower than 1.30 every season since 2007.
Francisco Rodriguez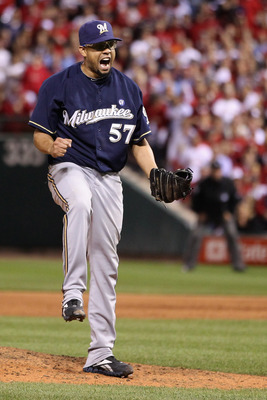 Christian Petersen/Getty Images
K-Rod's been in the majors for a decade now, so it's easy to forget that he'll only be turning 30 when he celebrates his birthday in January.
The Brewers got good production from Rodriguez in a setup role, however Rodriguez made it clear in September that he would like to return to closing.
Rodriguez doesn't throw anywhere near as hard as he used to in his Angels heyday, however he's developed a good change-up and favors his breaking ball more than he used to.
With good pitching down the stretch for a contender, Rodriguez's value might be inflated relative to some of his peers.
Bobby Jenks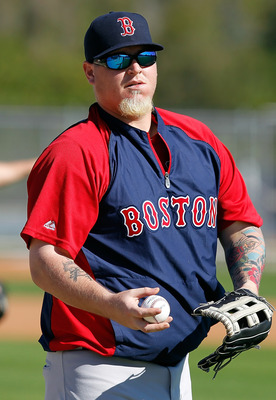 J. Meric/Getty Images
When the Red Sox signed Bobby Jenks last December, there was some speculation over whether his presence would lead to Jonathan Papelbon being traded away midseason.
Well, Papelbon is now gone, albeit via free agency, however Jenks' prospects for a prominent role in the Boston bullpen have yet to be realized after a lost 2011.
Jenks battled various injuries throughout the year and struggled when he did pitch. He was diagnosed with a pulmonary embolism in September. At this point it's difficult to know what to expect from Jenks in 2012.
Daniel Bard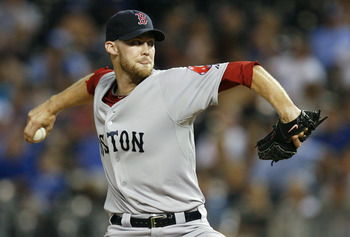 Ed Zurga/Getty Images
Although there is some clamoring to move Daniel Bard into the starting rotation, he remains Boston's best internal option to replace Jonathan Papelbon.
Bard has the prototypical closer's stuff—a hard fastball and a high strikeout rate.
Bard stumbled in September, blowing three saves and taking four losses. Those handful of bad outings and some ill-timed comments to the media drew the inevitable questioning of his potential to handle the closer's role in the event of Papelbon's departure.
The fact remains, however, that Bard has now been pitching at a high level for the better part of three seasons. At 26, he's much younger than any of the available free-agent talent and, relatedly, has the most potential to succeed going forward.
The Red Sox would be foolish not to turn to free agency to shore up a bullpen weak on depth, however they would be equally remiss to not give Bard a shot at the closer's role. He's the best guy for the job.
Keep Reading

Boston Red Sox: Like this team?