Manchester United Transfers: 11 Possible January Signings for Sir Alex Ferguson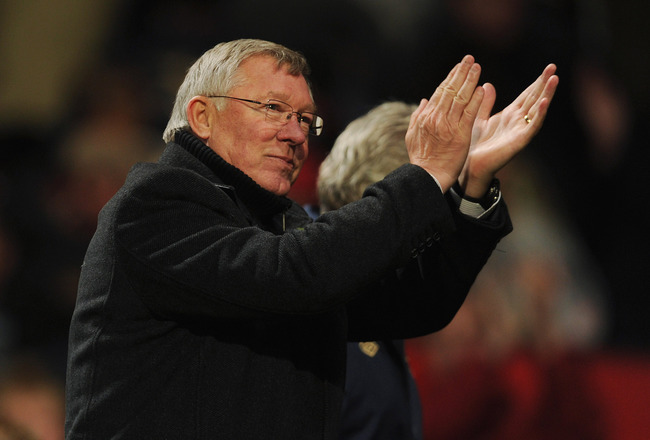 Michael Regan/Getty Images
It's that time of year again.
The transfer rumor mills are spinning, linking any player having a good first half of the season to various top clubs throughout Europe.
While the majority of these transfers are highly unlikely to happen, many news and media sources rely on transfer rumors to make a profit.
Although most of these transfers will not happen, there is still a chance that one or two will.
Each player will be rated on how likely the transfer is to happen, and how the player would fit into Sir Alex Ferguson's team.
Christian Eriksen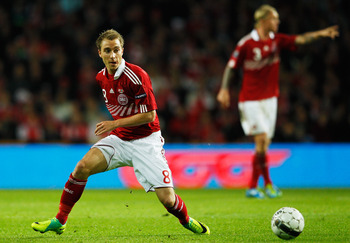 Paul Gilham/Getty Images
Christian Eriksen's name has been thrown around for quite some time now.
Really, pick a top team out of a hat, and Eriksen has been linked to them.
Recently news came out that Eriksen would prefer a move to Catalan giants, FC Barcelona. Why a young talented midfielder would rather ride the pine in Spain than have a starting role at a club like United is beyond me.
Likelihood: 6/10
Lucas Rodrigues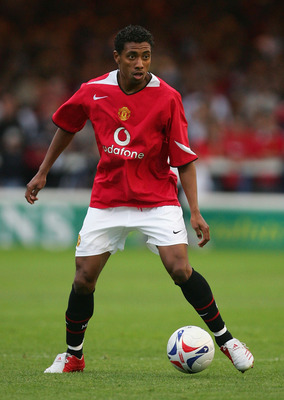 Laurence Griffiths/Getty Images
Good observation—that is not Lucas of Sao Paulo. That is former United flop Kleberson.
It is a well-known fact that not many Brazilians truly take off in the EPL. They are not allowed the amount of time on the ball they would enjoy in Spain, and the play is faster than a slight jog.
Lucas is a very talented and highly rated prospect. He is the type of player that United need: creative, dynamic and pacy. The lack of creativity in the midfield has been a topic of debate for United, and it comes at no surprise that a player such as Lucas is linked to United.
Likelihood: 5/10
Sandro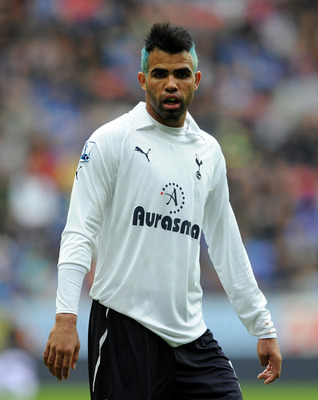 Chris Brunskill/Getty Images
Rumors of United moving for Tottenham midfielder Sandro began circulating this past week, though none from credible sources.
Sandro is a tough and deep-lying playmaker, but does not add the versatility and creativity going forward. A move for Sandro does not make the most sense, as he would not add any dimensions that United currently do not already possess in their ranks.
Likelihood: 3/10
Iker Muniain
Michael Steele/Getty Images
Iker Muniain is the type of player United should be targeting. After all, he is dubbed the Basque Wayne Rooney.
Muniain has tight dribbling control, and an eye for goal as well as a killer pass.
The main stumbling block is his price. With a €45 million release clause, his price is certainly an issue. But Tribal Football says that Manchester United, Liverpool and Barcelona are interested in the player.
Personally, the signing of Muniain would signify a new era of United. Youngsters like Welbeck, Cleverly, Jones, Smalling, De Gea and Muniain would ensure that United will be competing for trophies for years to come.
Likelihood: 7/10
Eden Hazard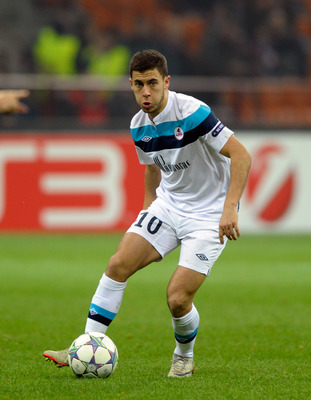 Claudio Villa/Getty Images
Eden Hazard has been touted as the "Next to the fifth power Ronaldo" and the "Next to the sixth power Messi."
Nearly every top club has been linked to Hazard, and anyone who has seen him play can understand why clubs are queuing up for the next big thing.
Hazard can play central, or out on the wings. He has excellent foot skills, and surprising strength that would benefit Hazard in the Premier League.
Unfortunately, Zinedine Zidane appears to have convinced his young countryman that a move to the Bernabeu would be the best move. However, with talk increasing that Neymar is on his way to Madrid, Hazard might reconsider his options.
Likelihood: 5/10
Mirko Vucinic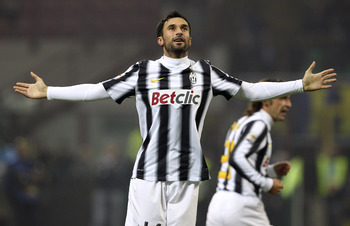 Marco Luzzani/Getty Images
Mirko Vucinic was close to a move to the EPL prior to his move to Juventus in the summer.
Reportedly, a deal was very close to seeing Vucinic at Old Trafford or White Hart Lane.
Vucinic would be surplus to requirements at United. United already have over five strikers, and spending a small fortune on a 28-year-old striker is not in United's best interest. United are in need of an attacking midfielder, not another striker.
Likelihood: 3/10
Kwadwo Asamoah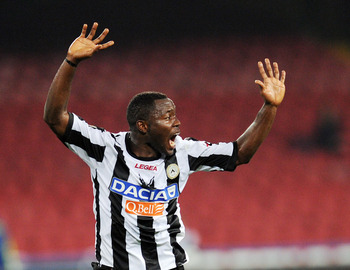 Giuseppe Bellini/Getty Images
Valued at £8 million and only 22 years old, Ghanaian-born Kwadwo Asamoah would be a good signing for United.
Asamoah is a defensive-minded player, but also explosive going forward. His box-to-box playing style and tireless work rate would suit United well.
While many agree that United need a more attacking player, Asamoah is the type of player would provide great balance behind an attack-minded player.
Likelihood: 6/10
Jordi Alba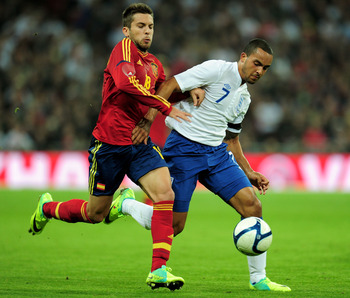 Shaun Botterill/Getty Images
With rumors linking playmakers to United, the inclusion of Jordi Alba is one of the more interesting links.
Alba is a left-back and only 22 years old. He is a rising star, both for club and country.
Again, Alba is not necessarily the type of player United need at the very moment, but he could become the long-term successor to Patrice Evra.
Likelihood: 4/10
Adil Rami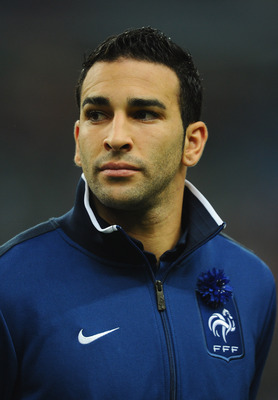 Mike Hewitt/Getty Images
Adil Rami has been a top performer for Valencia this season. His pace, power and composure have made Rami into one of the top defenders in Europe.
With Rio Ferdinand's playing days all but over, and Nemanja Vidic's future always the topic of speculation, the rumor mills have begun linking center-backs with a move to United.
Although United have young players such as Smalling, Jones and Evans in the ranks, a move for a player of Rami's quality would be a good move for United.
Valued at €25 million, Rami is right at the brink of United transfer threshold.
Likelihood: 6/10
Mario Gotze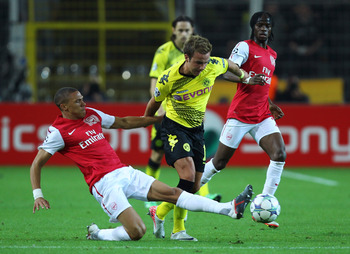 Ian Walton/Getty Images
Not a single person hasn't heard of Mario Gotze—well, maybe this guy.
Gotze is one of the players ushering in a new era of German football. Unlike previous German players, Gotze is anything like the tactical and robotic players of past German descent.
Along with Mesut Ozil, Gotze is a very attacking player, who plays more like a Spaniard than a German.
It is only a matter of time before Gotze is at a top European club, and Manchester United would be a great fit.
Likelihood: 8/10
Wesley Sneijder
Jasper Juinen/Getty Images
If you haven't heard of the Sneijder-to-United stories, you are probably in the wrong section.
There is not much to say about the pair that hasn't already been said. Sneijder was born to play for United, and is the prototypical player United need.
With Inter Milan sitting in 17th place, with only eight points from nine games, a move for Sneijder is very likely this January.
Likelihood: 9/10
Keep Reading

Manchester United: Like this team?