Joe Frazier Death: Where Does Former Champ Rank Among All Time Greats?
November 8, 2011
The sports world lost a true boxing legend when Joe Frazier lost his brief battle with cancer on Monday. The man with a devastating left hook was far too under appreciated among the pantheon of heavyweight greats. 
The man had to mix it up with some of the biggest and baddest men to ever step into a ring. He took every last ounce of power that was in George Forman's punches and Muhammad Ali's stinging counters. Yet, he came back for more at every turn. 
It is tough to assess one man's life in a simple list. The fact remains the sport would not be what it is without Frazier. The man did his part to shape the very fiber of boxing for the better.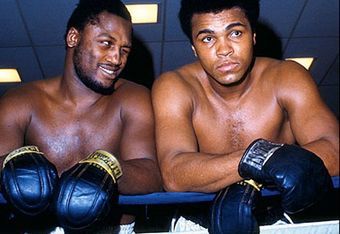 He made bouts with Ali so memorable that their effects can still be felt today. Every champion has to fight without fear. Frazier was relentless as he continued to come after each opponent like his legs had a mind of their own. 
Every legend has had their own impact on their sport. They will be remembered for certain aspects that paint them as characters in the pantheon of legends.
Ali was the mouth. Foreman was the hammer, and Smokin Joe Frazier was the steam engine. He just kept coming at you with no concern for energy, pain or injury. 
A heavyweight list can be found easily by anyone with a few fingers and some time to Google such things. If you want a breakdown of fighters by talent and record, my list would look a little something like this: 
Muhammad Ali: Boxer that may have been so much more in the ring if he was never ostracized, but mystique is created because of it. 
Joe Louis: A man that brought the sport to the next level and dedicated himself each and every day to getting better.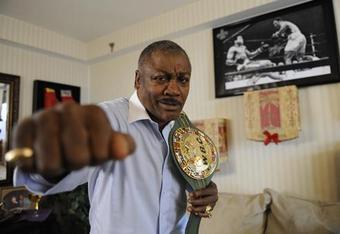 The next few fighters would follow as; Jack Johnson, a boxer that was mandated to fight prejudice, George Foreman, a boxer that was as big as his hits, Rocky Marciano, Sonny Liston and then Joe Frazier. 
But I can't stress how much more powerful Frazier's impact has been on the sport than simply seventh on the depth chart. 
The sport could not be what it is with hype build-up and the promise of a payoff if Frazier never entered a ring. You want to know where Frazier ranks among the all-time greats? Simply, he ranks among them...and that should be enough.