Top 5 Reasons to Take Philadelphia Eagles Seriously as Super Bowl Contenders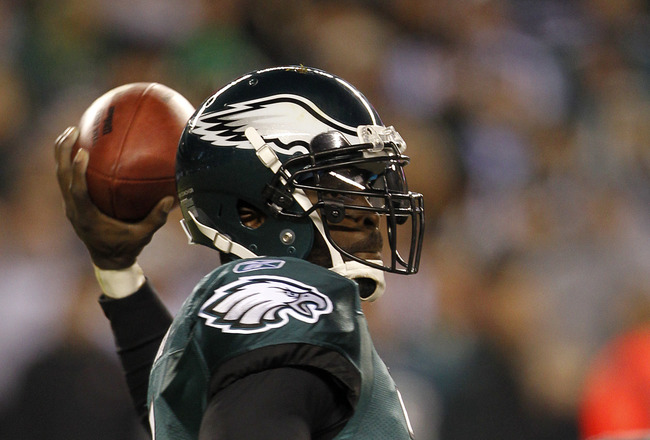 Rich Schultz/Getty Images
The Eagles may be sitting at 3-4 but after an impressive 34-7 win, they are a 3-4 team that no one wants to play. In winning their second straight game, the Eagles put together their most complete effort of the season. After a 1-4 start, this team seems to have figured some things out and are playing at a high level. So the question is are they contenders in the NFC? The only argument to say they are not is their record, but there are many reasons why the Eagles should be taken seriously as contenders. Here are some of them.
5. Superior Defensive Backs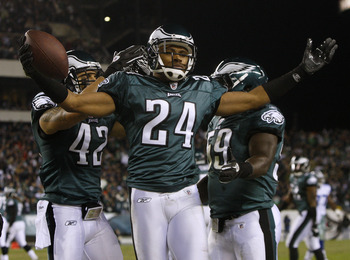 Rich Schultz/Getty Images
As the Eagles showed Sunday vs. Dallas, their defensive backs are very good. It will be hard for any team to throw the ball for a lot of yards on this great defensive backfield. With three elite corners, the Eagles can match up with any team's offense and shut it down. Asomugha, Samuel, and Cromartie-Rodgers are all Pro Bowl caliber players, and those three will make it hard on any offense who wants to have success through the air.
4. Pressure from Their Front Four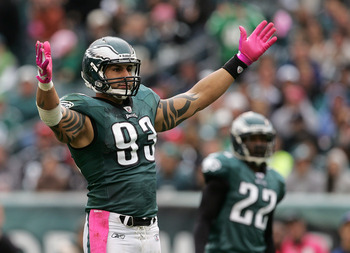 Rich Schultz/Getty Images
One of the huge advantages the Eagles have is the ability to create pressure without having to blitz. Their defensive line is talented and deep. Jason Babin has nine sacks already this season, and Trent Cole is a fantastic defensive end, who is recovered from injury. Cullen Jenkins is a force in the middle. This line can bring a lot of pressure and get sacks without having to blitz linebackers or defensive backs which leaves more players to cover, which makes it harder to throw the ball.
3. Skilled Receivers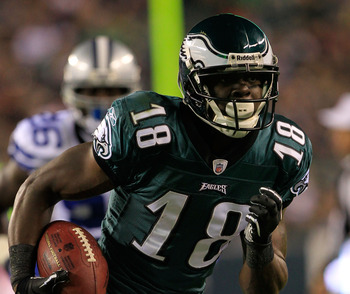 Chris Trotman/Getty Images
The Eagles have a lot of talent at skilled positions. Their receiving corps are among the most talented in football with DeSean Jackson, who is so fast the road runner is jealous. He is complimented by Jeremy Maclin, who runs great routes and has good hands. Jason Avant is having the best season of his career. Also the last couple of weeks, the Eagles have started using tight end Brent Celek a lot more. So this team has a lot of talent at receiver, which will make them difficult to defend.
2. An Elite Quarterback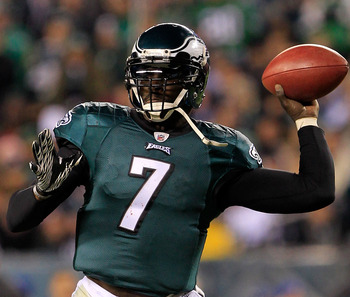 Chris Trotman/Getty Images
Most championship teams have an elite quarterback. Now there are some exceptions like Trent Dilfer, Mark Rypien, Doug Williams, etc. but for the most part teams with an elite quarterback have a better chance of winning it all. Look at recent years, where Tom Brady, Peyton Manning, Aaron Rodgers, and Ben Roethlisberger have all won championships. They are also elite players. There may only be about seven or eight elite quarterbacks in the league and the Eagles have one of them in Michael Vick. He can run and throw and is dangerous anytime he is on the field. That is something that will help win the Eagles a lot of games and makes them a serious contender.
1. the League's Best Running Game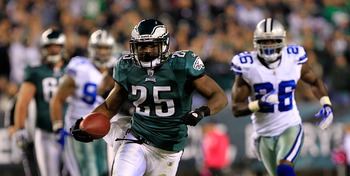 Chris Trotman/Getty Images
The Eagles are a dual threat on offense because they can run the ball. Andy Reid, who is a pass first coach, actually has an offense that leads the NFL in rushing. LeSean McCoy is having a monster season and combine that with the fact that Michael Vick can scramble, and you are looking at the league's best running game. That will really help the Eagles as the weather gets worse. Also, being two dimensional on offense makes it hard to defend the Eagles and helps them control the clock and the ball. When they do not turn the ball over, we all saw how dominant they can be against Dallas. I expect to see a lot more of that in the upcoming weeks.
Keep Reading

Philadelphia Eagles: Like this team?