Survivor Series 2011: 10 Reasons WWE Needs Steve Austin to Return in a Big Way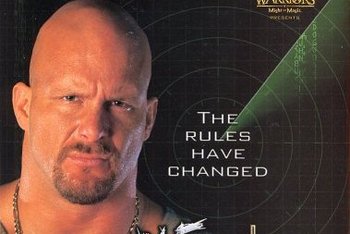 Steve Austin's history with the fall classic is rich
The 25th annual Survivor Series is scheduled to take place at Madison Square Garden on November 20th.
It is expected to be an event for the ages, as it already promises the return of "The Great One" to the ring after seven long years.
Additionally, Mick Foley, who is being officially advertised by WWE to return on the Raw before the fall PPV, is assumed to play a role on the show.
Last but not least is "Stone Cold" Steve Austin, arguably the most popular WWE Superstar in history, who, according to this report, is also rumored to be a part of the New York extravaganza.
Not taking anything away from The Rock or Mick Foley, but Steve Austin's in-ring return after eight years would have a monumental impact in the present and give WWE an invaluable piece that can return dividends in the future.
One could make a never-ending list detailing why Steve Austin needs to return, but for the sake of this article, let's list 10 reasons.
Steve Austin Has History with Dwayne "Rock" Johnson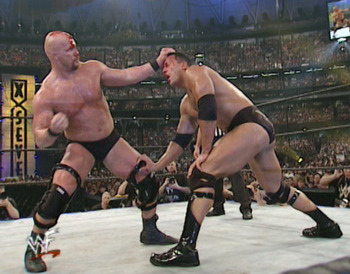 Some may argue that Steve Austin returning on the same show where The Rock is slated to make his in-ring comeback would be overkill.
Or worse, it would overshadow "The Great One," who is a transcendent star in his own right.
However, The Rock and Steve Austin have always been two complementary pieces of the same puzzle. Their storied rivalry spans three WrestleMania matches and has become an important thread interwoven throughout the WWE fabric, so to speak.
The two defined their era and catapulted a company to heights it hasn't seen since. They made each other better—as scary of a thought as that is—and extended each other's individual appeal to fans.
They are one and the same—two superstars who are the yin to each other's yang.
Survivor Series Is the Event of the Year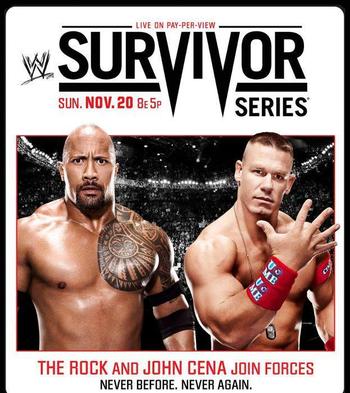 Let's face it, WrestleMania wasn't WrestleMania this year, but rather a poor mirage of what it was capable of being.
For all intents and purposes, Survivor Series is the show of the year, as it is one of the first live events to take place at the newly-renovated Madison Square Garden—the most famous arena in the world.
It would behoove WWE to pull out all the stops and make it a historical night teeming with high-octane in-ring action and a pageantry-like atmosphere reminiscent of WrestleMania.
If Steve Austin can be involved at the so-called "granddaddy of them all," he could make an appearance at Survivor Series and, better yet, see some ring time.
Austin Is a Draw Who Can Boost Buy-Rates, Ratings, Attendance and Merchandise
With more competition than ever on TV competing for the public's interest, Steve Austin can play a vital role in tethering Monday and Friday night viewers to their couches.
According to Dave Meltzer of the Wrestling Observer, despite the fact Austin's legacy as a top star is only five years, maximum—taking into account time off for his neck and knee injuries—he is the biggest draw in company history.
Yes, even more so than Hulk Hogan; in fact, Austin more than doubled the financial boon of the "Real American" to the WWE/F.
He has sold more T-shirts in history, been a catalyst for higher ratings, live attendance numbers and compelled more people to buy pay-per-views than any peer—past or present.
If he became a semi-permanent fixture of the company, starting at Survivor Series, who's to say he can't pick up where he left off business-wise?
Stone Cold Can Promote His New Blu-Ray/DVD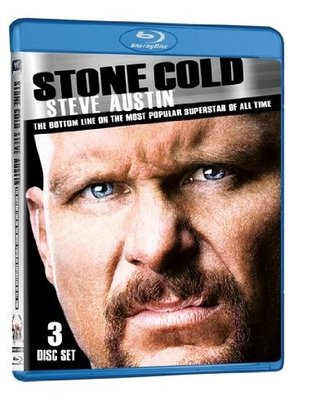 On November 29th, WWE will be releasing Stone Cold Steve Austin: The Bottom Line On the Most Popular Superstar of All Time, a four-disc DVD and three-disc Blu-Ray retrospective covering nearly every aspect of his career.
WWE plans on it being a big hit and perhaps its biggest video seller in history.
To do so requires active participation by the "Rattlesnake" himself, reminding viewers of what a force he was—and still could be—in the WWE.
There is precedence for bringing back legends to promote new releases, too.
Let's hope, however, that Steve Austin's participation goes well beyond a quick shill.
Nevertheless, his presence on WWE TV would incite fans to flock to their nearest electronic/multimedia store to purchase the release.
He's an Exciting, Unpredictable Character Who Can Breathe New Life into the WWE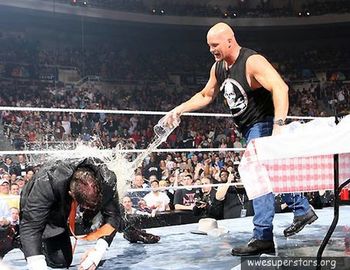 The hallmark of Steve Austin is that he's a volatile, unpredictable and no-nonsense character who will strike when the person standing next to him least expects it.
He has no alliances, doesn't trust anybody and does whatever he pleases usually to the tune of roaring approval from the WWE masses.
He is the ultimate shade of gray, the anti-authority reprobate and anti-hero who walks his own line and stomps it dry.
Besides the out-of-nowhere surprise of the "Stone Cold Stunner," he has been known to shame his foes by spilling beer on them.
More than anything, he offers a new and exciting wrinkle that will not only win back estranged fans, but capture the imagination of existing ones.
Not to mention, it would be interesting to witness how he interacts with the current crop of WWE stars.
He Can Still Wrestle If He "Had" to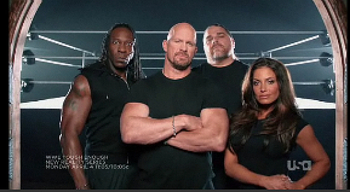 Austin didn't shy away from taking bumps in order to teach students on Tough Enough
As anyone who watched the last season of Tough Enough can attest, Steve Austin didn't mind putting his body on the line as a means to show prospective wrestlers the ropes.
He readily took flat back bumps on his surgically repaired neck and showed surprising stamina for a guy who has been out of the ring for eight years.
It should come as no surprise, however. He is, according to himself, in the best shape in his life, is absolutely pain-free and has the cleanest bill of health ever.
In other words, his neck problems are no longer an issue to be concerned about.
In media interviews and on Twitter, Austin has claimed he could wrestle two more years as an active performer if he had to, but is unable to do so because of other obligations (i.e. films) and, really, "doesn't need to."
If Vince McMahon could make it worth his while—offer him limited dates and a lucrative contract—then there is no reason why a return to active duty should not come to fruition.
Austin Could Be Part of an Attitude Era Team at Survivor Series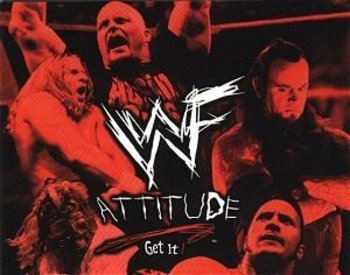 With The Rock, Mick Foley, Triple H and perhaps even The Undertaker on tap for Survivor Series, one can't help but wonder if there is an "Attitude" reformation brewing.
Despite the fact that John Cena and The Rock vs. The Miz and R-Truth at Survivor Series was announced on Raw, the plan still is, according to the Wrestling Observer, to have a five-on-five elimination match.
Consequently, can you imagine three "Attitude" Era stars, John Cena and a performer with a healthy dose of his own attitude—like CM Punk—on one team against The Miz, R-Truth, Kevin Nash, Alberto Del Rio and David Otunga?
Another option going forward is to have a storyline where John Cena has to defeat former "Attitude" stars before facing off with The Rock at WrestleMania 28.
Alternatively, instead of using former "Attitude" stars to build towards the main event of WrestleMania, it could be a a story arc that is implemented following the showdown in Miami.
It could lead to John Cena vs. The Undertaker at SummerSlam, Cena vs. Mick Foley at next year's Survivor Series, finally culminating in the leader of the "Cenanation" against Steve Austin at WrestleMania 29.
Survivor Series Can Be Used as the Starting Point for Punk vs. Austin at Mania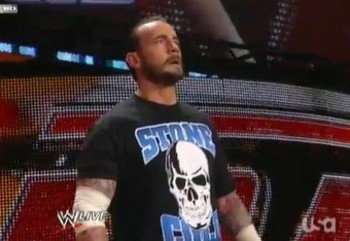 According to the same report about Steve Austin's possible return to the ring at Survivor Series, there is also speculation that if Austin does agree to wrestle on the babyface team, CM Punk will be one of his four teammates.
The reason being is to build tension leading up to a possible encounter between the two at WrestleMania 28.
One can't say such a prognostication is out of left field, either. After all, in his infamous promo, CM Punk donned a "Stone Cold" T-shirt and, in the last few months, both he and Austin have been engaging in a "kayfabe" Twitter war to gauge fan interest.
Suffice to say, fans are frothing at the mouth to see two anti-heroes from different eras—one straight edge and the other a beer-swilling redneck—collide in a feud that simply writes itself.
Austin has mentioned on countless occasions that, if he were to return to the ring, Punk would be his desired foe.
Austin Can Be Used to Put over the Next Generation of WWE Stars
Austin vs. Sheamus?
Hopefully, if Austin does return, he will wrestle and interact with more combatants besides CM Punk.
He doesn't have to wrestle all of WWE's current staple of competitors, but by just being on the same screen as them and acknowledging their presence, he can boost their value in fans' eyes.
For instance, by taking part in a promo segment with the "Rattlesnake," wrestlers like Sheamus, Cody Rhodes, Zack Ryder, Dolph Ziggler, Jack Swagger and other promising players can benefit from Austin's heat and magnetism, having it rub off on them.
Steve Austin is arguably the company's most credible performer, and if used correctly, he could extend the cachet of credibility to others who sorely need it.
Stone Cold Can Be Tied into the Triple H/Raw Storyline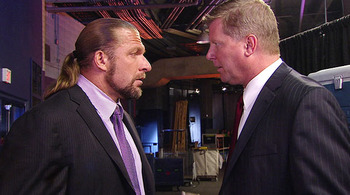 There are many different paths the WWE can take as it relates to its central, conspiracy-laden, power-struggle storyline involving Triple H and John Laurinaitis (with occasional cameos by Vince McMahon).
One option to take would be to insert Steve Austin as an ally of Triple H's.
Another would be to make "Stone Cold" the Raw GM—whose laptop proxy has been silent of late— upending Laurinaitis' interim power.
Perhaps Austin could even turn heel, aligning himself with the nefarious GM or even Vince McMahon—who could be revealed as the mastermind behind the curtain— to oppose Triple H and his supporters.
Regardless of the storyline's trajectory in the coming weeks and months, a "Stone Cold" Steve Austin homecoming would be welcomed with open arms by not just the WWE, but the members of the "WWE Universe."
Keep Reading