Bound for Glory: Taking a Look at the Biggest TNA Pay-Per-View of the Year
October 14, 2011
It's time for TNA's biggest pay per view event of the year. Bound For Glory is here and TNA is putting their best foot forward in their attempt to show the world that they are not just a cheap rip-off of WWE. I must say that the show can rapidly go from unbearable to awesome and right back, so I've been skeptical of this event. But I am not starting to think that TNA is on the right track…well…at least with this event. So without any further delay, it is time for the predictions to begin.
Crimson vs. Matt Morgan vs. Samoa Joe
Crimson has been booked with an impressive undefeated streak, but all things must come to an end. I do not, however, see his streak ending here simply because Matt Morgan is involved. I would prefer for this to be Joe vs. Crimson, but since it is not, I am putting money on Crimson to get the win.
I Quit Match: AJ Styles vs. Christopher Daniels
These two men have amazing chemistry in the ring. I've been a fan of their work as partners and opponents, so I'm looking forward to the two doing battle here. Look for them to try and steal the show. I call AJ Styles getting the win though.
Full Metal Mayhem: RVD vs. Jerry Lynn
These two men have put on some of my favorite matches of all time, so I am thrilled to see them going at it again, mostly because Lynn deserves this spotlight. I've always said before that RVD would eventually be bested by Lynn, and I have a feeling that this will be Lynn's night.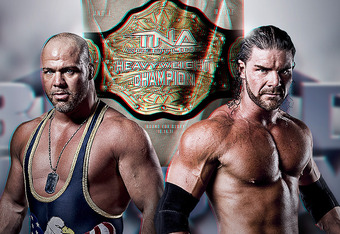 Falls Count Anywhere Match: Bully Ray vs. Mr. Anderson
This should be a hell of a fight, but nothing technical or flashy will even come close to this one. TNA likes to do clean sweeps on their big shows, so I am going to say that Mr. Anderson picks up the win for some obvious reasons pertaining to my other predictions coming up shortly.
TNA Knockouts Title Match: Winter (c) vs. Velvet Sky vs. Mickie James vs. Madison Rayne
Mickie James is hands down my favorite female wrestler of all time, so I would love to see her get the title again, but I have a feeling that TNA may go with the direction of putting the belt on Velvet since she's never been the champ.
TNA Tag Team Title Match: Mexican America (c) vs. Ink Inc.
I actually don't care much for this one, the second match on the card that I could keep or toss. I don't think TNA has faith in Ink Inc though, so I'm going to go with Mexican America.
TNA X-Division Title Match: Austin Aries (c) vs. Brian Kendrick
Austin Aries has really been a good champion everywhere he has been. I've been a big fan of his work from Ring of Honor and I'm glad that TNA didn't make him change his name again. I'm also a big fan of Brian Pillman Lite...I mean…Brian Kendrick. His gimmick has been fun to watch and I am actually hoping to see him take the title back.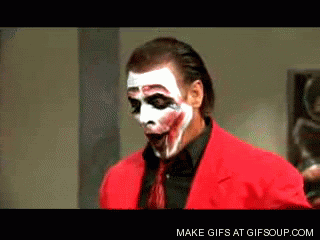 No DQ Match: Sting vs. Hulk Hogan (If Sting wins, Dixie Carter gets control of TNA back)
I might be the only man on the internet who is looking forward to this match. I think even those who are most against this match must realize that this is likely going to blow their huge Starrcade clash out of the water (not that it would be a hard thing to do). Sting is one of my top three favorite wrestlers of all time so my pick is a no-brainer.
TNA World Title Match: Kurt Angle (c) vs. Bobby Roode
Bobby Roode has been ready for this moment for a few years now. Kurt Angle is one of the best wrestlers active today, and he is determined to make some new stars. I see this being the closing match of the evening, and I see some attempted run-ins that will likely be thwarted by Fourtune, leading to a big celebration when Robert Roode defeats Kurt Angle.
I expect this to be a really good event. Angle and Roode know how to get it done in the ring and should put on a classic match. Sting and Hogan is going to be a scary bout to watch given any bad bump at all and Hogan could be taken out on a stretcher. Aries and Kendrick will tear the house down. Overall this is a strong card on paper that has potential to be one of the best pay per view events of the year for TNA.