UFC on Versus 6: Stefan Struve and the Best Heavyweight Submission Artists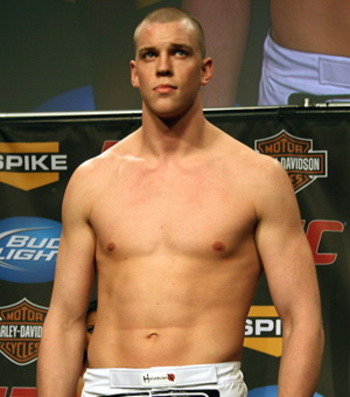 Tonight at UFC on Versus The UFC's tallest heavyweight took on one of its shortest.
Stefan Struve, who stands 6'11, caught Pat Barry in a triangle choke midway through the second round.
Barry tried to slam Struve much like Quinton "Rampage" Jackson did to Ricardo Arona in Pride, but Struve held on and forced Berry to tap.
The win is Struve's 15th by submission.
Here's a look at some of the other submission experts in the heavyweight division.
Stefan Struve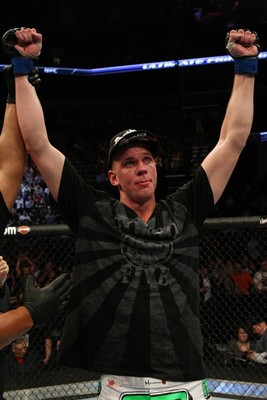 Record: 22-5
Wins by submission: 15
Struve added another submission victory to his record tonight when he caught Pat Barry in a triangle choke.
Struve's long limbs make it difficult for anybody to escape.
Fabricio Werdum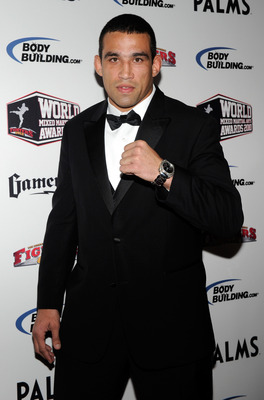 Ethan Miller/Getty Images
Record: 14-5-1
Wins by Submission: 8
Werdum may have had the most memorable submission when he forced Fedor Emelianenko to tap last year.
Werdum also has wins over Fedor's younger brother and Alistair Overeem by submission.
Alistair Overeem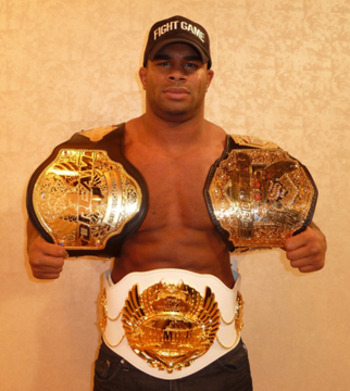 Record: 35-11 (1)
Wins by submission: 19
Although technically some of his submission wins came in the light heavyweight division, Overeem still has his fair share of submission victories at heavyweight.
Overeem's striking has been talked about so much as of late that some people may forget that he actually has more wins by submission than knockout.
Overeem will put both to the test when he faces Brock Lesnar at UFC 141
Josh Barnett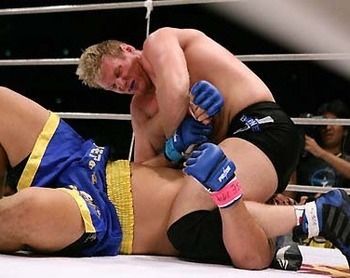 Record: 31-5
Wins by Submission: 19
One of the more controversial figures in MMA, Barnett uses his mixture of catch wrestling and Brazillian Jiu-Jitsu to submit fighters.
In both of his Strikeforce Heavyweight Tournament matches Barnett has won easily by submission.
Frank Mir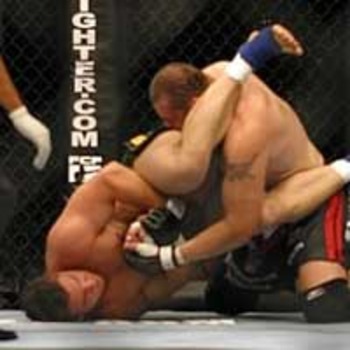 Record: 15-5
Wins by submission: 8
One of the main reasons Frank Mir is always one or two fights away from a title fight is because of how dangerous he can be in the submission department.
Mir gave Brock Lesnar his first MMA loss when he defeated him with a kneebar.
Mir's most famous submission win came when he broke Tim Sylvia's arm at UFC 48.
Fedor Emelianenko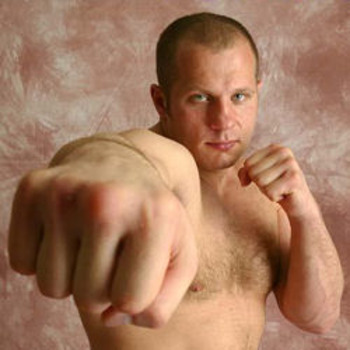 Record: 31-4-1
Wins by submission: 16
Although Fedor has been on the decline as of late, he should not be underestimated.
Fedor had some of MMA's most dangerous armbars and kimuras.
Antonio Rodrigo Nogueira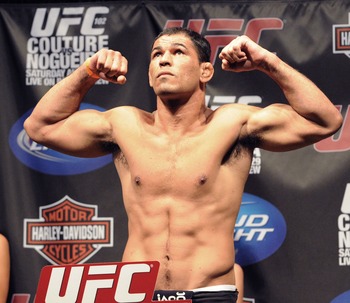 Jon Kopaloff/Getty Images
Record: 33-6-1 (1)
Wins by submission: 20
The only man to hold both Pride and UFC heavyweight belts, Nogueira is known for his Brazilian Jiu-Jitsu.
His submission victories include Mark Coleman, Dan Henderson, Mirko Cro Cop, and Bob Sapp.
Keep Reading