The Formula One Times, 19th November: Brundle Confirms BBC Move
November 19, 2008
Welcome to the Formula One Times 19th November edition.
Firstly, an apology to the F1 community. The F1 Times wasn't published yesterday due to some technical errors, which are currently being ironed out, as you may have noticed, Adam Poole has taken a break, and you now have Michael Griffin and Ryan Wood.
We will try our best to keep the information interesting, and we'll try to add new features over the coming weeks.
On Monday, Michael Griffin went solo, as I was very busy, but today, I'd like to personally say Hello, and welcome to my first edition, which will, fingers crossed go as smoothly as Michael's first edition.

Martin Brundle confirms his BBC role.
Martin Brundle, the popular ITV F1 pundit has confirmed he will be the new commentator alongside Jonathan Legard, BBC's Five Live reporter. Brundle said "I'm delighted to be able to tell you all that I'll be joining the BBC next year,"
"I've been commentating on Formula One for the past dozen years, and I briefly considered calling it a day. But in the end I decided to take up the BBC's offer and I'm now very excited about working for them next year."
So far, only Brundle has been confirmed, with Legard a likely partner.

Vettel shines in Barcelona.
With Takuma Sato setting the track alight, as he did yesterday, Sebastian Vettel had his work cut out to get the P1 slot in Barcelona's second day of testing. Vettel got off to a flier with a 1:19:751 which put him first, over 3/100th's faster.
The times may be a little deceiving due to some teams testing new aero packages such as BMW and Williams, some teams testing new drivers such as Honda, and others testing 08 spec cars with the new KERS system, such as McLaren and Force India.
Bernie wants medals instead of points.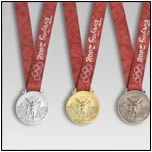 Bernie Ecclestone has confirmed he wants medals awarded instead of points in 2009. The system would work in a similar way to that of the Olympics. The driver with the most gold medals wins. If two or more draw on gold's then it will be judged on silver medals.
Bernie has said this new system would encourage more overtaking, because drivers would want that gold medal more than an extra two points. What about the other drivers, what do they get?

Well, without the points from first to eighth, and only three medals (gold, silver, and bronze) five drivers wouldn't get anything from the new system, but would have with the current. This has been solved by driver rankings which take results into consideration.
If this system had been implemented in 2008, then Felipe Massa would have been crowned F1 champion instead of Lewis Hamilton.
Klien and Kubica think the 09 spec BMW is ugly
Robert Kubica and test driver Christian Klien have both expressed their views on the look of the new 2009 spec BMW. Although the car isn't running all of 2009's new aero devices, it gives a good example of what the cars will look like next year.
"I never saw such a sexy car," is what Klien joked about after testing, Kubica agreed, but in a more sedate fashion, "We all agree that the appearance of our cars are not the best."
Robert downplayed the difference these cars could make in the race, when it comes to overtaking.
De La Rosa set for Force India?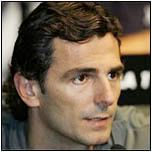 Pedro De La Rosa was out testing the Force India, which is a little different from his usual car. The McLaren test driver, who is rumoured to be joining Force India in 2009, to replace Giancarlo Fisichella set the slowest time in practice; 01:23:499.
It is thought that McLaren added the clause that Pedro must get a seat at Force India in '09 if McLaren and Mercedes are to support the Silverstone team. This was further backed up when Vijay Mallya said McLaren will play a role in the final driver line-up in 2009, even though Vijay confirmed both current drivers, Fisichella and Adrian Sutil were signed for 2009.
Rubber Gloves for all.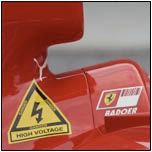 Rubber gloves have been worn by all mechanics in contact with the cars this weekend, just in case they suffer the same fate when a BMW mechanic was badly electrocuted.
All cars testing KERS also feature a 'Electric Shock Warning' sticker, just incase the mechanics hadn't realised what they were testing that day.
The Formula One Times is proud to be in partnership with the Countdown to Formula One 2009 by Billy Sexton. Make sure you don't miss his weekly countdown every Sunday.
To see the full timings for Barcelona testing day two, we recommend you check out Jack McVicker's article 'Formula One, Testing in Spain, all the times, all the people.'