Madden '12 Player Rankings: Mike Tolbert and the 7 Most Underrated Players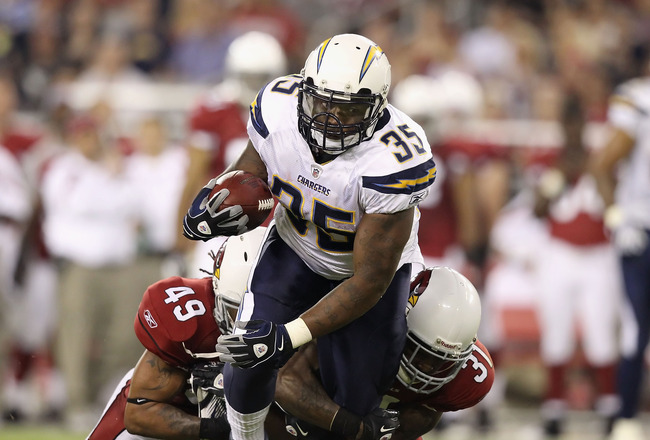 Christian Petersen/Getty Images
The Madden franchise has been one of the most popular video game lines in history. One of the most interesting moments every year is seeing how their experts rank the NFL players.
While other people will discuss gameplay and how their franchise compares to the past years, I find it interesting to see what the creators think about actual players. The players take notice; they want to see exactly what others think of them.
This year's rankings are very accurate for the most part, but there are still many players who are not getting the credit they deserve.
Here is a list of the most underrated players according to the Madden '12 rankings.
Joe Haden, CB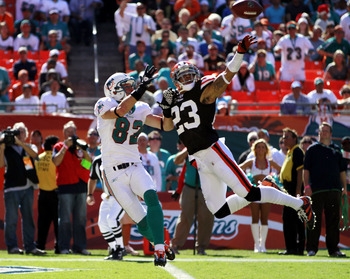 Marc Serota/Getty Images
Player Rating: 86
While an 86 rating is solid for a second year player, Joe Haden is poised to become one of the best cornerbacks in the NFL.
He finished the season last year with six interceptions, and began to shut down opposing receivers as the season progressed. Haden also had an impressive 18 passes defended.
While it's hard to measure the success of a cornerback, this season will show how good Joe Haden is with so many good years ahead of him.
Austin Collie, WR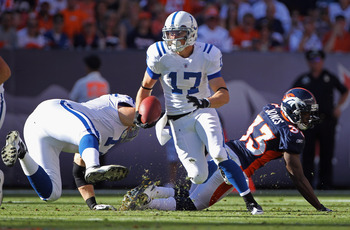 Doug Pensinger/Getty Images
Player Rating: 79
The only thing that has slowed Austin Collie down in his two-year career has been injuries. Collie only played nine games last year, but still finished with over 600 yards and eight touchdowns.
He suffered three concussions last year, and that is not something that should be taken lightly.
However if he can recover from those long-term symptoms, he can be a very dangerous weapon opposite of Reggie Wayne.
This would be true with or without Peyton Manning.
Rashad Jennings, RB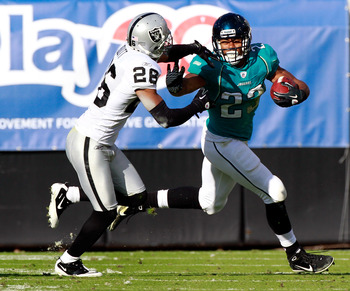 Sam Greenwood/Getty Images
Player Rating: 74
Many people do not know who Rashad Jennings is, but that is not his fault.
It is the fault of Maurice Jones-Drew. Had Jones-Drew not been one of the best running backs in the league the last few years, we might be discussing Jennings in the same fashion.
Until his recent knee-injury, Jennings looked like the best "handcuff" possibility for fantasy owners. If Jones-Drew gets injured, Jennings would be able to step up and not miss a beat. He still might be able to be that guy.
Jennings is big and fast, and has averaged 5.4 yards per carry in his two-year career. If he ever gets regular playing time, Jennings will easily receive more than his current 74 rating.
Maurkice Pouncey, C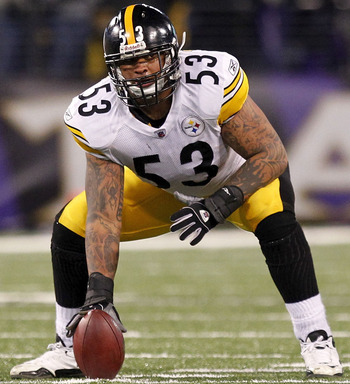 Geoff Burke/Getty Images
Player Rating: 88
How can a player with a rating of 88 be underrated? If that player should be hovering in the upper 90s, he is underrated.
In his first season in the NFL, Maurkice Pouncey anchored the offensive line of the Super Bowl runner-up Pittsburgh Steelers. He was selected to the Pro Bowl, but could not participate since his team was still playing meaningful games.
The man who replaced him, Jeff Saturday, was given a rating of 95. While Saturday has been successful for a longer period of time, it is apparent that Pouncey has already passed him as a center in this league.
Lance Moore, WR
Chris Graythen/Getty Images
Player Rating: 78
As the No. 2 receiver on a very explosive team, Lance Moore is in a very fortunate situation.
However, he is a much better receiver than people give him credit for.
Last season he finished with eight touchdowns and 763 yards on a team with plenty of other targets. Not only does Moore have to beat the defense, he has to beat his teammates to getting open so quarterback Drew Brees will find him.
He is an excellent route runner who would be successful on any team.
Brandon Meriweather, FS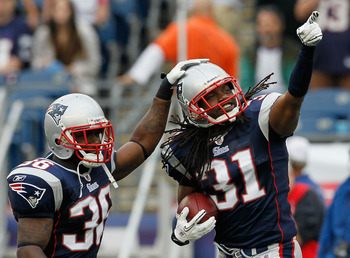 Jim Rogash/Getty Images
Player Rating: 83
Say what you want about Brandon Meriweather being a dirty player, but he is also an excellent football player.
The 27-year-old from Miami started in his second Pro Bowl last season for the AFC, and he is still improving.
Last year, he kept a young secondary together and helped the New England Patriots to a 14-2 regular season record.
His 83 rating does not give him credit for being one of the best defensive secondary players in the league.
Update: Patriots released Brandon Meriweather, but he will be a steal for whatever team picks him up.
Mike Tolbert, RB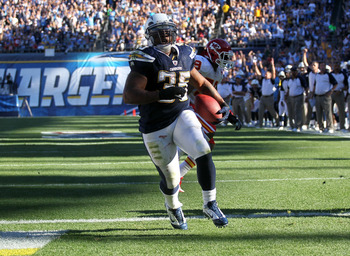 Stephen Dunn/Getty Images
Player Rating: 77
After finally getting his opportunity for carries, Mike Tolbert took full advantage of it.
Tolbert finished with 11 touchdowns and consistently broke tackles as the year progressed.
The creators of Madden must think that last year was a fluke, because he is much better than his 77 rating implies. His bruising attitude will keep him successful as long as he continues to get the carries that he deserves.
Keep Reading

San Diego Chargers: Like this team?