Mark Sanchez Versus Derek Jeter: Who Ya Got?
August 26, 2011
On the heels of today's stunning news that Derek Jeter and Minka Kelly are breaking up, it now looks like this fall is shaping up as an epic battle for the title of Prince of New York.  
When Mark Sanchez was drafted by the Jets in 2009, Jeter was seeing Ms. Garrity and I thought that the crown of Prince of the City would naturally be passed from No. 2 to No. 6.  Not so fast says Derek. Against feverish speculation for the last three years and the ardent wishes of the New York Times Sunday edition, there were no nuptials to be had between the Yankee shortstop and everybody's favorite Dillon Panthers cheerleader.  (Side note:  Lyla, first Tim Riggins and now this?  What are you thinking?)
So who will win this epic battle for the title of most eligible bachelor in New York?
Let's take a look at our contestants and compare:
Have you won a World Championship? 
Jeter - Check (five)
Sanchez - No
Advantage - Jeter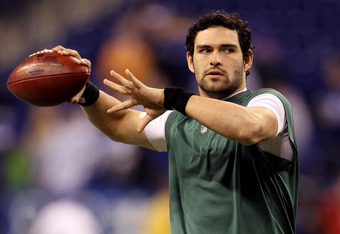 Have you dated a pop singer with a penchant for butterflies and a soupcon of the crazy?
Jeter: Check
Sanchez: Not yet
Advantage - Jeter
Do you have a cool nickname?
Jeter - Yes (the original Captain, lately - DJ3K)
Sanchez - reviews options: Sanchize (hasn't earned it yet) Sanchito.  Hmmm.  Nacho.
Advantage - Jeter
Have you dated a brunette actress who plays the daughter on a critically acclaimed TV series?
Jeter - Yes
Sanchez - Yes
Advantage - Push
Have you been invited to a White House State Dinner and been fawned over by a visiting dignitary?
Jeter - No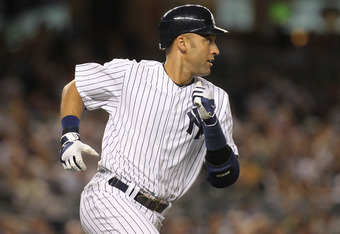 Sanchez - Yes!  Hi Senora Zavala!
Advantage - Sanchez
Do you have potential for global media domination and endorsement opportunities in Spanish speaking countries?
Jeter - No. Fernando ruined it for everybody.
Sanchez - Si, si!!!!
Advantage - Sanchez
Do you have a funny TV commercial?
Jeter - Yes (VISA)
Sanchez - Does it have to be funny? (Heartthrob PSA)
Advantage - both have done some pretty good work in front of the camera - Push
Has a member of the Yankees organization given you tips on your game?
Jeter - Yes! (George Costanza)
Sanchez - Yes! (Joe Girardi)
Advantage - another push
We could do this all day.  
So allow me to step in:
In the aftermath of the epic tweet by SI's Jimmy Traina, It looks like Derek Jeter is going to need a new wingman. Coincidentally, Mark is in need of a wingman of his own now that Dustin Keller is married. 
Gentlemen, I have the perfect solution:  You should ride together.  It's a win-win.  If this happens, the Post and the Daily News will both self-combust.  Manhattan nightspots will melt down. Sales of lingerie and stilettos to fetching young ladies will skyrocket.  ESPNNewYork will start a new gossip tracker called "The Hotness Index." Mayor Bloomberg will get in on the action by launching a charity auction between the two for the title of Mayor for the Day.  
How is this not a reality show?  Get VH1 on the phone.  I have the pitch for their newest surefire hit: "The Captains!"
Just one thing though, Nacho.  Until you win a World Championship, you ride shotgun.  
It should be a fun fall!