New York Giants: 5 Starters Who Must Step Up in the Team's 3rd Preseason Game
Streeter Lecka/Getty Images
The New York Giants looked good in their 41-13 preseason victory over the Chicago Bears, but there were still plenty of concerns to go along with the general negative feeling after losing Terrell Thomas for the season.
The defensive line rarely got pressure on Jay Cutler, the tight end position is a mess and the third wide receiver race is still unfinished.
There are plenty of players that need to step their games up in the third preseason game against the Jets, assuming Hurricane Irene doesn't prevent it from happening.
This slideshow will feature several starters that have to impress on Saturday.
Hakeem Nicks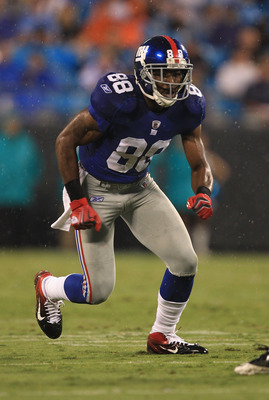 Streeter Lecka/Getty Images
If you asked any member of the Giants' coaching staff or front office, I bet they would tell you they expect Hakeem Nicks to have one of the best seasons by a Giants wide receiver ever in 2011.
So far this preseason, he has done little to validate that hypothetical prediction. He had one catch for 14 yards in the first game and one catch for minus-1 yard against the Bears.
Not exactly the kind of production you want from your star receiver.
I'm not going to sit here and say that Nicks is going to have a terrible year after not producing in the preseason, but if the starters are going to play a whole half, we need to see something from him.
Kenny Phillips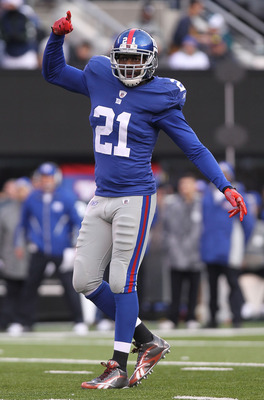 Nick Laham/Getty Images
I'm looking for Kenny Phillips to have a bounce-back game.
On two plays against the Bears, it looked like he should have been in over the top coverage on the sideline and got caught out of position.
The first one to Devin Hester up the sideline was just a great throw, but the second one to Earl Bennett should have absolutely been broken up by Phillips. Instead of making a play on the ball, he went for the big hit.
It's not really cause for concern right now since Phillips has looked great in practice and played well against Carolina, but he needs to be more consistent.
Travis Beckum/Bear Pascoe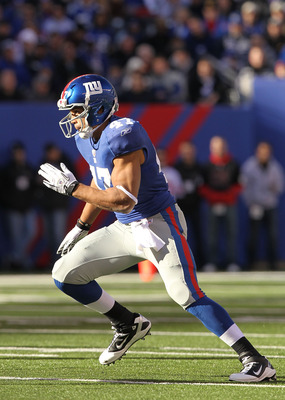 Al Bello/Getty Images
The tight end position so far has pretty much been a disaster. I don't know who is going to be the "starter," but whoever it is needs to show us something on Saturday.
This is a serious concern for the Giantsone that might have to be fixed after teams start making cuts.
Eli Manning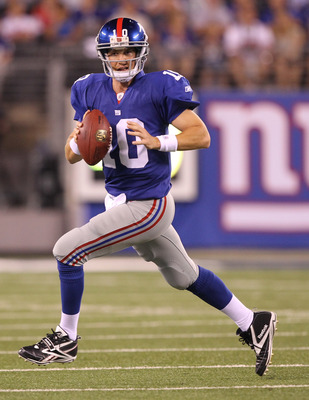 Al Bello/Getty Images
Yea, it's the preseason, so no one should be worried about the franchise quarterback who's proven to be a top 10 QB in the league, but his first two games weren't exactly up to par.
His QB ratings were 55.8 and 64.1. The good news is he never turned the ball over; the bad news is he never threw a touchdown pass either.
He's had a few inaccurate throws here and there, and sometimes the timing with his receivers has been off; they need to get on the same page and fast.
With the improved Redskins defense waiting for them in Week 1, the Giants can't be messing around.
Aaron Ross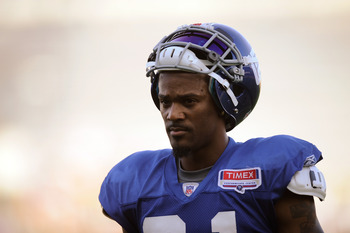 Patrick McDermott/Getty Images
After the Terrell Thomas news hit the Giants like a ton of bricks, lost in the rubble was the fact that Aaron Ross was going to become the starting cornerback for the Giants.
Judging by his play during the previous two years, that's a scary notion.
He showed some improvement in the Bears game after what can only be described as an embarrassing showing against the Panthers.
Hopefully, he keeps improving otherwise teams are going to exploit the weakness.
Keep Reading

New York Giants: Like this team?