The 12 Best Trash Talkers in the UFC Today (with Video)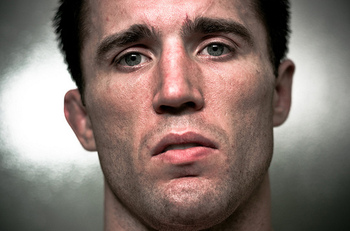 Trash talking is a more elegant art than people give it credit for.
People often think of fighters who engage in trash talk as disrespectful and arrogant.
...
I can't necessarily disagree with that. Trash talkers are definitely not the most sportsmanlike competitors in the sport, but they have good reason for acting the way they do.
First of all, trash talk is entertaining.
As much as the UFC wants to disassociate itself with professional wrestling, it is still a business and few things hype a fight as well as two guys hurling insults back and forth at each other.
Also, a fighter who is good at talking trash is often able to get inside his opponents head and that's the most important part of it.
The ultimate goal of trash talk is to get in your opponents head and get him mad at you, so that he loses his composure during the fight and makes mistakes. Properly executed trash talk will make a fighter so mad at his opponent that all he can think about is how much he hates the guy and not enough about what he needs to do on a technical level.
Functioning chiefly around the criteria of effectively playing mind games with their opponents, these are my picks for the top ten trash talkers in the UFC today...
No. 12: Tito Ortiz
A few years back, Tito would have been near the top of this list, but the list if for the best trash talkers in the UFC today, so his position is more ceremonial than anything.
It's been a while since we've really seen Ortiz talk trash about one of his opponents and he's recently stated that he doesn't need to talk trash anymore.
That said, looking at things with more of a broad stroke, there have been few fighters in the UFC better at getting under people's skin than Tito.
In this video, Ken Shamrock is completely furious with Ortiz after listening to him talk for like fifteen seconds.
It's actually a little bit comical to watch how flustered Ken gets as a result of Tito's insults.
What Ortiz was really good at was keeping calm when his opponents fired back at him. Notice in this video that Tito will make fun of Shamrock and then when Ken tries to make fun of him, Ortiz keeps his cool and treats Shamrock like he's an idiot.
No. 11: Frank Mir
Frank Mir is a special kind of trash talker because he doesn't just make fun of fighters, he technically examines their fighting style and mocks there flaws.
In this video, not only does Mir poke fun at Lesnar, but he also talks down about Brock's knowledge of martial arts.
This strategy ultimately backfired, as Lesnar went into his UFC 100 bout with Frank mad as hell and ended up dominating.
The benefit of criticizing an opponent's skill set, specifically, is that it puts doubt in their minds about their own abilities.
It might not have worked on Brock, but Mir did have success using this against Cheick Kongo.
Frank talked at length leading up to the fight about how weak Kongo's ground game was and then he went in there and submitted him with a first-round guillotine choke.
No. 10: Matt Mitrione
Matt Mitrione is just beginning to emerge as a trash talker, but it looks like he has a lot of promise in the field.
As I mentioned previously, Tito Ortiz is a man that is usually able to keep his cool when other fighters talk about him, but in this video you can see that he has been visibly bothered by Mitrione.
Matt takes a couple good shots at Ortiz in this video, but most of his best trash talk has actually been directed at Tito's girlfriend, Jenna Jameson.
"I think it's awesome…AWESOME that the UFC is finally doing this. I think that it's a great promotion that they're finally letting women fight for their man's honor. I think that's a great thing. We all know that Tito's gonna give some type of excuse and back out, so Jenna's gonna have to step in and fight Bader for Tito's honor," Mitrione said. "Bader, be really careful because it's a trap fight. We all know that she's awesome off her back and she's got phenomenal top control, but remember that she doesn't choke easily."
No. 9: Dan Hardy
Hardy doesn't really start much trash talking until 2:50 into the video.
Dan Hardy knows just the right things to say to get under someone's skin.
Marcus Davis is a fighter who is extremely proud of his Irish heritage, so Dan accused Davis of being a fake Irishman who was just exploiting his heritage in order to gain a fan base.
These implications upset Marcus so much that he actually said he said he hates Dan Hardy.
In the video, Davis actually admits that, leading up to the fight, he spent large portions of every day thinking about Hardy. That's what I call getting in an opponent's head.
No. 8: Rashad Evans
Rashad Evans might not be the most clever guy out there, but he's really good at making people mad.
On multiple occasions throughout the tenth season of The Ultimate Fighter Rashad's taunts had Quinton Jackson close throwing down.
When the two men did fight, Evans didn't quite make Jackson his bitch, but he did win the fight decisively.
No. 7: BJ Penn
BJ Penn is the kind of guy that talks smack or talks about what he's going to do in a fight and you believe every word of it.
Admittedly, going into his second fight with Georges St-Pierre, Penn failed to back up the trash talking he did before that fight, but he was so confident before that fight that some people really did believe he would dominate it.
The thing that makes BJ a great trash talker is he is legitimately not afraid of anyone. If Penn has a problem with anyone, he'll call them out without even thinking about it.
When Nate Marquardt was released from the UFC, BJ went out his way to weigh in on the issue, saying that men that need testosterone replacement therapy have no place in the sport.
The comments upset Nate, so Penn suggested the meet in the gym and scrap, the winner keeping the tape.
No. 6: Quinton Jackson
Quinton Jackson is essentially a funnier version of Rashad Evans
Jackson has a gift for pissing his opponents off, but he also manages to be funny while doing it.
You know you're good at talking smack when you can make Rashad so mad he has to walk away from you.
No. 5: Jason Miller
Jason "Mayhem" Miller might be the most eccentric man in all of marital arts.
He's loves to talk smack and does so coherently and intelligently.
Miller is so good at making fun of people that he figured out how to use those powers for good, hosting MTV's Bully Beatdown.
On the show, Mayhem brings in bullies, gives them taste of their on medicine by making fun of them, and then puts them in a cage with a legitimate mixed martial artist to learn a lesson in humility.
No. 4: Jorge Rivera
Heading into his bout with Michael Bisping at UFC 127, Jorge Rivera took talking trash to levels that we hadn't seen before.
A fighter insulting their opponent is not an uncommon thing in the UFC, but Rivera actually took the time to make a mock promo video for the fight, in which Bisping's character was besmirched —to say the least.
Michael was so furious about the video, particularly the comments made about his family, that be blatantly and illegally kneed a downed Jorge in the first round of their fight.
Rivera could have won the fight by disqualification after that illegal blow, but decided to continue.
Bisping would end up winning the fight via TKO in the second round and was still so angry that he yelled at Jorge after the fight and spit at Rivera's corner.
This might be the angriest any fighter has ever made another fighter using trash talk.
No. 3: Nick Diaz
Nick Diaz is one the best there has ever been at getting inside his opponent's head.
Outside of the cage, Nick's trash talk is good, but inside the cage, it's unparalleled.
Many of Diaz' opponents have remarked at how distracting and frustrating he can he in a fight. Nick frequently drops his hands or holds them above his head, taunting his foes, and mocking their inability to hit him back.
In this video, Diaz frustrates Robbie Lawlor to the point that Robbie becomes enraged. As a result of his frustration, Lawlor begins to fight recklessly and Diaz takes advantage, earning the KO victory.
No. 2: Josh Koscheck
Josh Koscheck is a master of head games.
No one knows exactly what he said to Paul Daley in this fight, but it made Daley so mad that he actually punched Koscheck after the fight.
Whatever Josh did say, it must have been brutal. It would take a lot to make a fighter blatantly destroy their reputation with the biggest MMA promotion in the world just because they wanted to hit him that bad.
No. 1: Chael Sonnen
The real trash talking in this video doesn't start until 7:00 in.
Chael Sonnen is unequivocally the greatest trash talker in the history of the sport.
This guy is light years ahead of everybody else when it comes to dropping insults; there's nobody out there that does it like him.
How often does a man's trash talking not only make a fighter dislike him, not only make a fighter's entire camp dislike him, but a fighter's entire country dislike him?
Sonnen's trash talk has made him disliked by pretty much anyone in Brazil who knows who he is —contrary to what Chael would have you believe.
Keep Reading