50 UFC Fighters and What They Need to Improve on the Most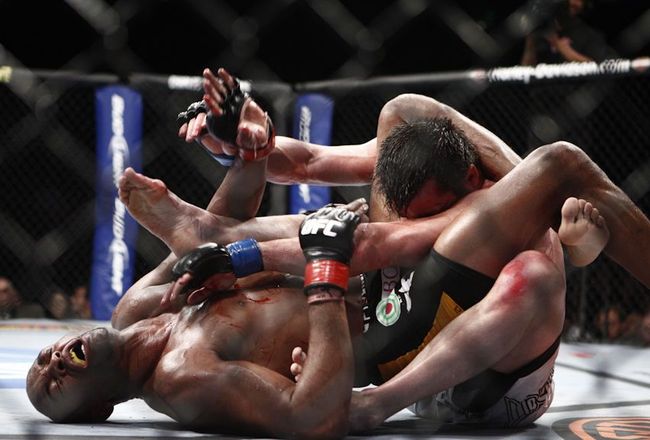 We hear a lot about the evolution of MMA these days; people talking about how far the sport has come over the past decade.
It is true that the sport grown in leaps and bounds, but anyone who think it's finished evolving is kidding themselves.
There are still very, very few complete fighters out there and, while fighters are significantly more well-rounded than they used to be, a lot of fighters still have big holes in their games.
Today, we take a look at 50 UFC fighters and what they could improve on to make them better overall mixed martial artists...
Takanori Gomi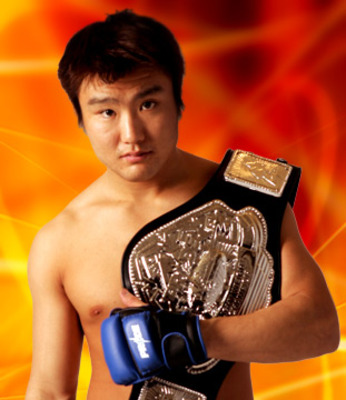 What he could improve on: Submission and takedown defense
Takanori Gomi is one of the most feared lightweight strikers in the history of the sport and is very rarely outmatched on the feet.
However, five of his seven career losses have come by way of submission and it's clear that the ground game is Takanori's Achilles heel.
If he wants to be successful in the UFC's lightweight division, Gomi will absolutely need to work emphatically on his takedown and submission defense. The road to the top of the division is paved with excellent wrestlers such as Clay Guida, Gray Maynard, Frankie Edgar and Sean Sherk.
Submission specialists are more sparse in the division, but there are some jiu-jitsu aces to looks out for. For example, George Sotiropoulos, Nate Diaz and Charles Oliveira.
Stephan Bonnar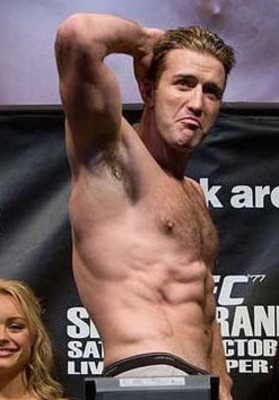 What he could improve on: Takedown defense or submission offense
Most of Stephan Bonnar's losses in the UFC have come to wrestler's who were able to control him, namely Rashad Evans, Jon Jones and Mark Coleman.
In the UFC, run-ins with elite wrestlers are nearly impossible to avoid, so if Bonnar wants to make it to the top of his division, he will need to immensely improve his takedown defense or get better at fighting off of his back.
Antonio Rodrigo Nogueira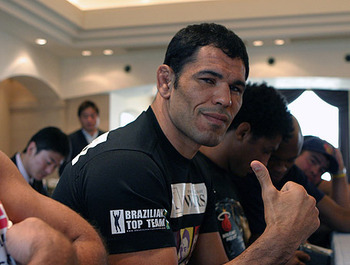 What he could improve on: Striking defense
Antonio Rodrigo Nogueira has made a career out of taking a beating and coming back to win the fight.
The problem is, his body cannot take those beatings anymore. Antonio's formerly granite chin seems to have a few cracks in it —at least. He's been knocked out two of his past three fights, by Frank Mir and Cain Velasquez.
There are a lot of heavy handed guys at the top of the heavyweight division and if Big Nog wants to get by them, he'll need to get a lot better at not getting hit.
Carlos Condit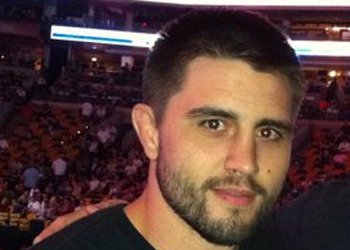 What he could improve on: takedown defense
Carlos Condit doesn't have bad takedown defense, by any means, but you need exceptional takedown defense to survive in the welterweight division. The top of the division is flooded with elite grapplers like Georges St-Pierre, Jon Fitch, Josh Koscheck and Jake Shields.
Condit had trouble dealing with Rory MacDonald's wrestling when those two fought and was taken down by Dong Hyun Kim in their fight.
It's looking like Carlos is probably one win away from a title shot, but he is going to improve his wrestling defense tenfold if he's going to compete with GSP (assuming St-Pierre beats Diaz, which I believe he will).
Matt Hughes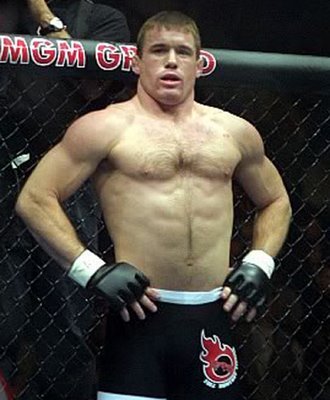 What he could improve on: Striking defense
It could be said that Matt Hughes need to improve on his striking as a hole, but I think his striking defense is the most important thing he needs to work on.
At this point in his career, Matt definitely is not going to evolve into some sort of knockout artist, so striking offense isn't something he needs to worry about too much.
What Hughes does need to worry about is avoiding his opponents big punches until he can get the takedown.
The former welterweight champion has had consistent trouble with elite strikers these days. He has knockout losses to Georges St-Pierre, BJ Penn and Thiago Alves.
Alexander Gustafsson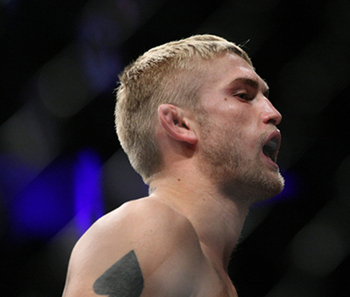 What he needs to improve on: Takedown defense
Alexander Gustafsson has proven himself to be a promising in the UFC's light heavyweight division.
His career loss so far came to elite wrestler Phil Davis.
Alexander's next opponent, Mall Hamill, is known for his wrestling and usually looks to take fights to the ground, so we should see in that fight if Gustafsson has been working his wrestling defense.
Matt Hamill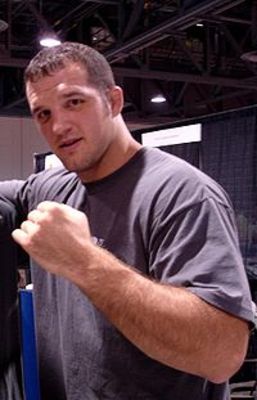 What he could improve on: Striking
Matt Hamill is an accomplished wrestler, but in his most recent fight against Quinton Jackson, we saw that he is not always going to be able to get the fight to the ground.
The light heavyweight division is arguably the most striker-heavy division in the UFC, so given that Matt cannot always rely on his wrestling, he is going to have to work on his hands, big time.
Dennis Siver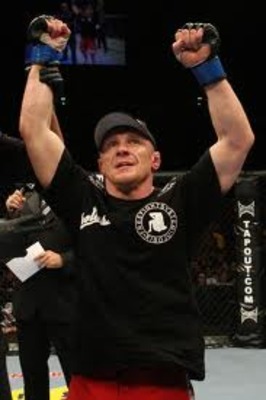 What he could improve on: Ground game
Dennis Siver has shown on multiple occasions that he stand with anyone in the lightweight division and make it a competitive fight (except Melvin Guillard); there's no questioning his kickboxing.
The UFC's most prominent German fighter also has very good takedown defense. We saw in his fight with George Sotiropoulos that Siver has good hips and is difficult to get to the ground.
However, in fights where his opponents have taken him to the ground, Dennis has struggled. Four of his seven career losses have come by submission. Also, Gray Maynard was able to take Siver down and control him, earning a unanimous decision.
Sean Sherk
What he could improve on: Fighting on a regular basis
There are a few things Sean Sherk could improve on, like maybe his striking game or his submission offense, but I think what would be most beneficial to Sherk is fighting regularly.
The optimum amount of times for a fighter to be competing every year is 3-4.
Sean competed once in 2010, once in 2009, twice in 2008, and has not fought yet this year.
I think Sherk's style can still be effective, even without him improving his skill set. He just needs to get in the cage on a consistent basis, in order to get back in rhythm.
Forrest Griffin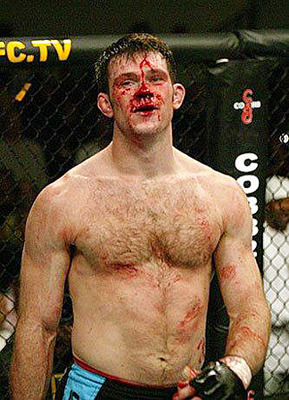 What he could improve on: Striking defense
Forrest Griffin has been defeated four times in the UFC. One of those defeats was a close split-decision loss, the other three have been by devastating knockout.
Sometimes Forrest does a good job at using his length to stay out opponents range, but other times he falls into his old brawling style and that gets him into some serious trouble.
Given that Griffin doesn't have the best chin, he really can't afford to be leaving himself open.
Clay Guida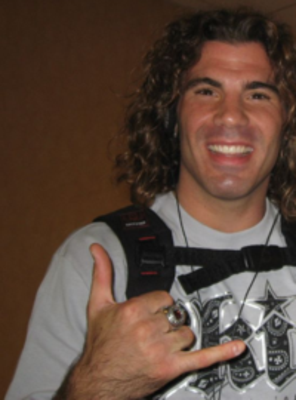 What he could improve on: Power punching
Clay Guida has come a long way as a fighter in the past couple years.
His wrestling and furious pace have always been a force to be reckoned with, but recently we've seen his submission game improve and his unique style of striking is starting to work for him.
While Clay's boxing is improving, particularly his head movement, he could stand to work on putting some more power into his punches.
Some men just don't have the ability to punch as hard as others, but there are definitely things Guida could do to put more power in his shots. He just needs to work on his technique and maybe sit down on his punches a bit more; he's often bouncing around while throwing his shots.
Tito Ortiz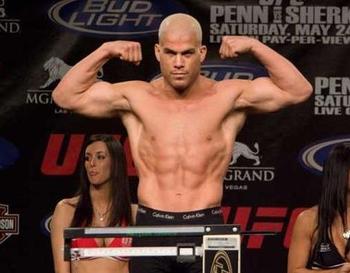 What he could improve on: Staying healthy and injury free
At UFC 132, Tito Ortiz showed the world that he still has what it takes to be a relevant contender in the UFC's light heavyweight division, after going years without a victory.
Ortiz has been complaining for years about back injuries and went into UFC 132 feeling completely healthy for the first time in a long time.
It's not something that he can completely control, but I think the most important thing right now for Tito is to remain injury free.
He is not the most well-rounded guy, but I believe his style can still be effective if he's healthy enough to pull it off.
Damacio Page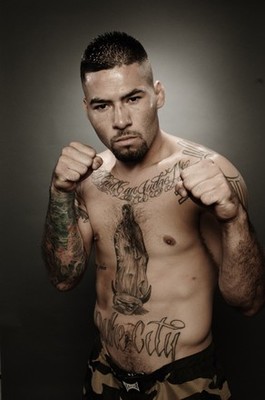 What he could improve on: Guillotine choke defense
Damacio Page could afford to work on his submission defense in general, with five of his six losses coming by submission, but it's his guillotine choke defense that he needs to work on the most.
In his last five fights, Page has lost three times by guillotine choke. He should definitely dedicate some time to dealing with this specific submission.
Pat Barry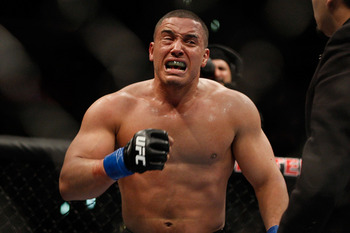 What he could improve on: Composure
Sometimes when Pat Barry is fighting, he just needs to calm down and focus on the task at hand.
In his most recent fight, Barry had Cheick Kongo badly hurt in the first round, but he was too eager to finish the fight and left himself open. He ended up being knocked out by Cheick, in what was one of the greatest comebacks in the history of the sport.
Beating Kongo would have been a big victory for Pat and would have catapulted him up the heavyweight ladder.
Another fight Barry probably should have won was his bout with Pride legend Mirko Cro Cop.
Pat was winning the fight decisively, but seemed deterred by his admiration for Cro Cop. The high-fived and hugged multiple times during the fight. Barry needed to be meaner in that fight. That might be your idol, but you have to think about your own career and fight to the best of your ability.
Rich Franklin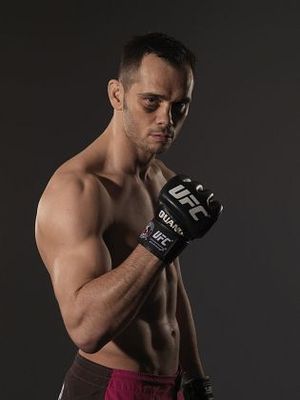 What he could improve on: Size and strength
Rich Franklin is one of the most well-rounded fighters in the UFC; he's strong in all areas.
The issue for Rich is that he's relatively small for a light heavyweight and that showed in his bout with Forrest Griffin. Griffin looked almost a full weight class bigger than Rich and was able to use that size to bully Franklin for much of the fight.
If Rich wants to make it to the top of the light heavyweight division, which currently has a giant champion in the form of Jon Jones, he will need to bulk up a bit. Otherwise the larger men in the division will likely continue to push him around.
Either that, or Franklin could go back to the middleweight division, where his was larger than many of his opponents.
Diego Sanchez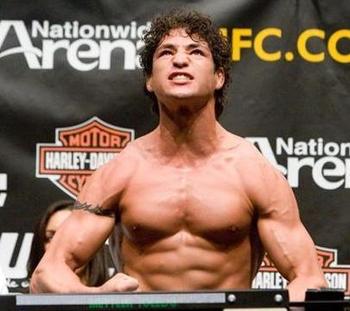 What he could improve on: Technical striking
Diego Sanchez is a solid striker, but tends to get wild with his punches and leave himself open.
His fight with Martin Kampmann is a perfect example. Sanchez won the fight, but only because the judges apparently had no idea what they were doing.
Throughout the fight, especially in the third round, Diego would chase Martin down throwing wild arm punches, most of which missed. All the while, Kampmann backed away and landed crisp counter punches.
That wasn't the only time Diego was outmatched by a good technical striker, he was also thoroughly outclassed when he fought BJ Penn for the lightweight championship.
Sanchez needs to tighten up his striking and not let his emotions fuel him so much while trading punches.
Antonio Rogerio Nogueira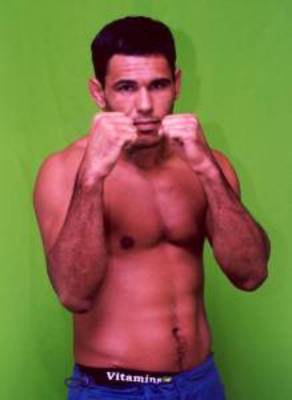 What he could improve on: Takedown defense
Antonio Rogerio Nogueira has been having a tough time since entering the UFC. He has some of the best boxing in the division, but hasn't been able to utilize it much.
Indeed, wrestler's have been Little Nog's weakness as of late, dropping decisions to Ryan Bader, Phil Davis and almost losing to Jason Brilz.
Rogerio has good jiu-jitsu, but it's not up to the level of his brother Antonio Rodrigo Nogueira, and so he is not able to threaten that much off his back.
If Nogueira can get better at defending the takedown, he could be a real force in the light heavyweight division.
Brian Stann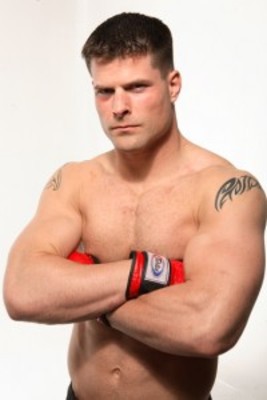 What he could improve on: Takedown defense
Brian Stann has been very successful in the UFC thus far, but he's also been relatively sheltered from elite wrestlers.
The one time Stann did face an elite wrestler, Phil Davis, the was unable to deal Phil's grappling skill and ended up losing via kimura.
Brian's next opponent is Chael Sonnen, one of the best wrestlers in the history of MMA.
Based on how his fight with Phil Davis went, Stann will need to work diligently on his takedown defense if he wants to come out victorious.
Frank Mir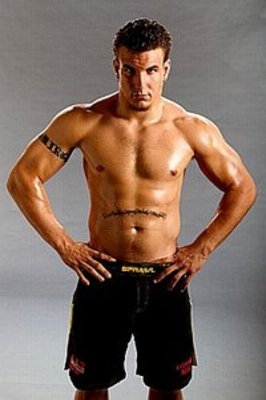 Frank Mir: Controlling opponent's posture
Frank Mir has shown that he is good at avoiding his opponent's attacks when boxing, by utilizing his head movement, but when he ties up with opponents he's not nearly as proficient at avoiding damage.
Mir's two most recent losses have come to Brock Lesnar and Shane Carwin. In both fights, Frank failed to control his opponents' posture and as a result took severe punishment.
There were also multiple occasions earlier in Mir's career when his opponents were able to ground and pound him from the top position and earn the TKO victory.
Frank is great off his back when it comes to submissions, but he needs work on controlling his opponents.
Dong Hyun Kim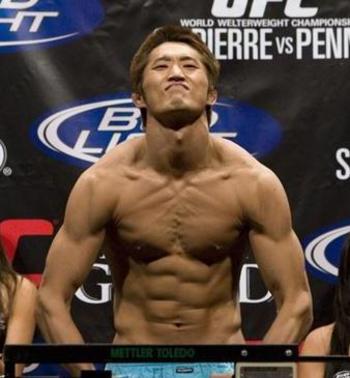 What he could improve in: Striking
Dong Hyun Kim is an excellent grappler, but he is definitely not the best in the welterweight division.
If he continues to climb the welterweight ladder, he is going to run into fighters that he cannot takedown and then what?
We saw in his fight with Carlos Condit that Kim's striking is not on the same level as the division's best. Dong wasn't even able to out-strike Nate Diaz in their fight and Nate is nowhere near one of the best welterweights out there.
Kim's striking looks really underdeveloped at this point and he's going to need to fix that if he wants to get to the top of his weight class.
Demain Maia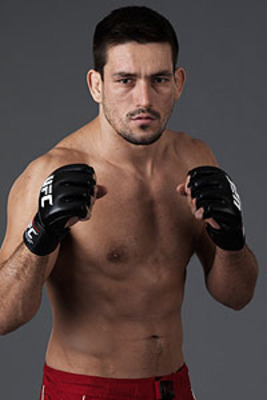 What he could improve on: Speed and explosiveness
Demian Maia has very good takedowns, if he can get a hold of his opponent, and it's almost always in Maia's best interest to get fights to the ground.
Against Chael Sonnen, Demian showed that he is capable of taking some elite grapplers to the ground once he grabs onto them.
The problem is that Maia is a relatively slow fighter, so it's easy to see when he's shooting for a takedown. Anderson Silva was able to easily dodge all of Maia's takedown attempts because they were so telegraphed.
If Demian can improve on his speed and explosiveness —his overall athletic ability, really— it should go a long way in helping him succeed in the middleweight division.
Some might think that Maia needs to improve on his striking the most, but his hands actually looked great against Mark Munoz.
Dan Hardy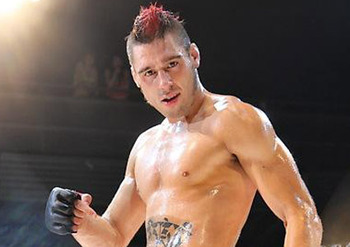 What he could improve on: Takedown defense
Dan Hardy, like many British fighters, is not a very good wrestler.
If you're not a very good wrestler, the UFC's welterweight division is the last place you want to find yourself.
With guys like Georges St-Pierre, Jon Fitch, Jake Shields, Josh Koscheck, Rory Macdonald, Rick Story, Jake Ellenberger, Anthony Johnson, Dong Hyun Kim and Charlie Brenneman flooding the division, you better be able to defend a takedown.
In Hardy's fights with GSP and Anthony Johnson it was clear that his takedown defense is nowhere near good enough to survive in this division.
He needs to get better at stuffing a shot, or get really good off his back.
BJ Penn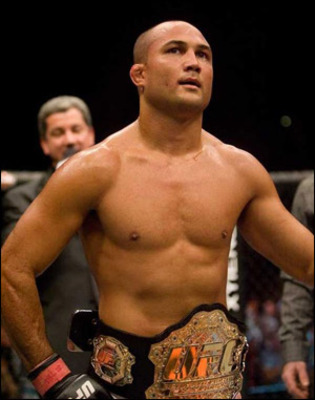 What he could improve on: Consistency
BJ Penn is one of the greatest fighters on the planet—sometimes.
When properly motivated Penn seems like a completely unstoppable force, but sometimes it looks like he's just not into what he's doing and it usually results in poor performances.
If BJ could be the BJ we saw fight Joe Stevenson, every time he stepped into the cage, he would probably still be the lightweight champion today.
Gray Maynard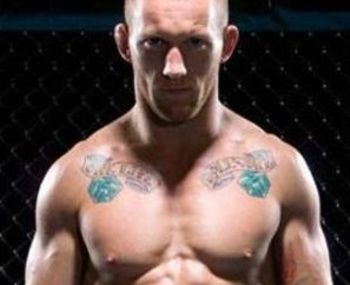 What he could improve on: Submission offense
Gray Maynard is arguably the best wrestler in the lightweight division and it's very rare that we see him unable to get a fight to the ground.
The issue is that once Gray gets a fight to the ground, he is usually unable to do much. In ten UFC fights, Maynard has only on finish.
Given that he almost always able to get fights to the ground and is good at controlling his opponents, some better offensive jiu-jitsu could really complement his current skills.
Maynard doesn't necessarily need to work on his submissions, he's already winning fights, but it always looks good in the eyes of the fans if a guy can finish fights.
Charles Oliveira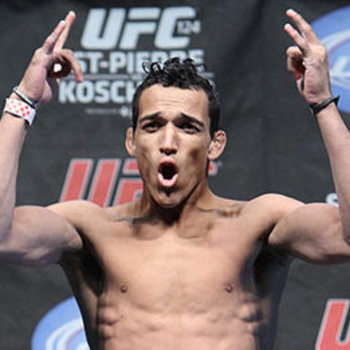 What he could improve on: Composure
Charles Oliveira fights at a furious pace and that occasionally works to his disadvantage.
Sometimes when Charles fights he seems to get very excited and he doesn't think enough about what he's doing.
For example, Oliveira was close to securing a leg lock on Jim Miller, but left his own leg vulnerable and ended up being submitted. Charles also probably could have slipped out of that leg lock, but he didn't use the proper technique —possibly because he wasn't composed.
Also, Charles got a little too pumped up in his fight with Nik Lentz and ended up throwing a knee to Nik's face, while Lentz was already down.
That's two fights that Oliveira might have won if he had only been thinking more about what he was doing.
Urijah Faber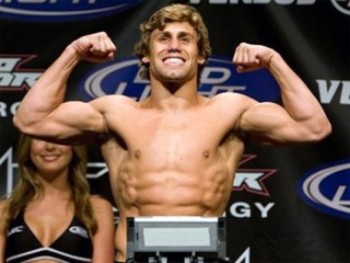 What he could improve on: Closing distance, cutting off the Octagon
As a fighter, Urijah Faber relies chiefly on his wrestling and submission abilities; it's always in his best interest to get a fight to the ground.
Urijah's past two losses have come to Jose Aldo and Dominick Cruz and in both fights Faber had a tough time getting a hold of his opponents.
Aldo and Cruz were both able to circle Faber, popping in and out of range and landing shots.
Faber needs to work on closing the distance on his opponents by cutting the off in the cage, rather than following them.
Junior Dos Santos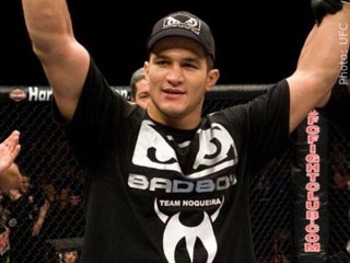 What he could improve on: Rounding out his game
Junior Dos Santos has been known for a while as a specialist because of his tendency to rely almost entirely on his boxing to win fights.
When he fought Shane Carwin at UFC 131, Junior showed the world that he has been working as evolving as a fighter. He threw more kicks in that fight than in any other fight we've seen and was even able to score takedowns on Carwin.
Clearly, Junior is on the right track to becoming a much more complete mixed martial artist. He just needs to stay on that path.
His next opponent is Cain Velasquez, as very well rounded fighter in his own respect, so Junior may need to use a variety different skills to pull off the victory.
Melvin Guillard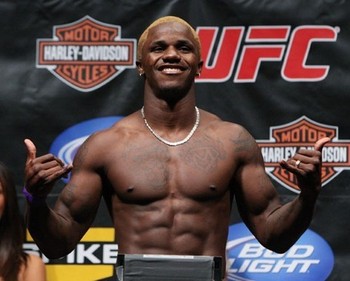 Melvin Guillard: Submission defense.
Melvin Guillard is one the fastest rising stars in the UFC's lightweight division and also has probably the best hands in his weight class.
Recently, Melvin has showed improved takedown defense, when NCAA Division I wrestler Shane Roller was unable to take him to the ground.
However, when fighters are able to get Guillard to the mat, it usually goes badly for him.
Seven or Melvin's eight losses have come by submission, so that's a pretty big whole in his armor that he needs to fix.
Lyoto Machida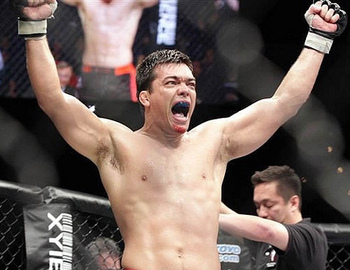 What he could improve on: Aggression
Lyoto Machida has a very unique style of fighting that is based largely around being elusive and countering his opponents.
The problem is that, while this strategy is effective, it does not look effective.
If Lyoto manages to finish a fight, then there's no issue, but going to the judges scorecards presents some issues for the Dragon.
When Machida fought Quinton Jackson two judges gave Jackson the first two rounds and Lyoto ended up losing the fight via split decision.
Machida wasn't necessarily losing those first two rounds, he was just moving backwards a lot, which looks bad in the judges' eyes.
If Lyoto could find a way to alter his style to make it more aggressive, it would be in his best interest for future fights that might go to decision.
Jake Shields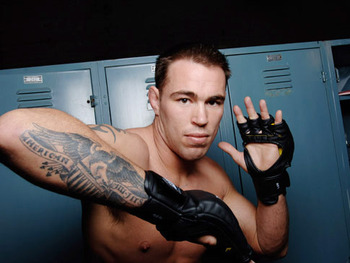 What he could improve on: Striking
Before entering the UFC, Jake Shields was used to being able to take any of his opponents to the ground.
Now, he is in the UFC's welterweight division and things have changed.
Shields had absolutely no luck getting Georges St-Pierre to the ground when they fought and had no success standing until after an eye poke left GSP half blind.
Jake even had trouble getting Martin Kampmann to the ground, and Kampmann is not known as one of the division's best grapplers.
As I've already mentioned, the welterweight division is full of great wrestlers, so Shields can no longer bank on getting fights to the ground.
He should start working hard on his boxing because he very well might find himself unable to get more fights to the ground as his time with the UFC goes on.
Shane Carwin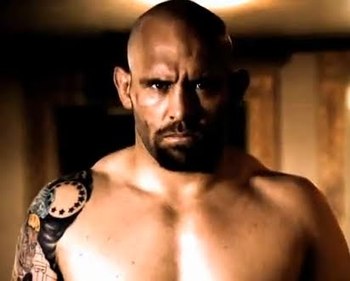 What he could improve on: Cardio
Shane Carwin has only been out of the first round twice in his career and he lost both of those fights. Coincidence?
When he fought Brock Lesnar, Shane gassed himself out in the first round trying to finish Lesnar. By the second round, he was a husk of the fighter he was in the first, and ended up being submitted.
His cardio looked better against Junior Dos Santos, but Carwin was still noticeably tired by half way through the second round. By the end of the fight, Shane wasn't completely gassed, but he just sort of plodding forward not doing much, when he should have been anxious to try and finish the fight.
Carwin can no longer rely on finishing every fight in the first round; he needs to up his cardiovascular endurance.
Nate Diaz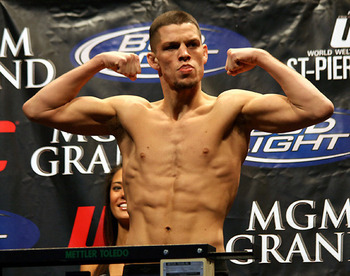 What he could improve on: Takedown defense
Much like his older brother Nick, Nate Diaz has very good boxing and a slick ground game.
However, he has struggled consistently when facing high level grapplers.
In fact, everyone of Diaz' losses in the UFC have come to good grapplers.
The top of Nate's division is run by elite wrestlers, Gray Maynard and Frankie Edgar, so if he has any championship aspirations, he better get working on his sprawl.
Ryan Bader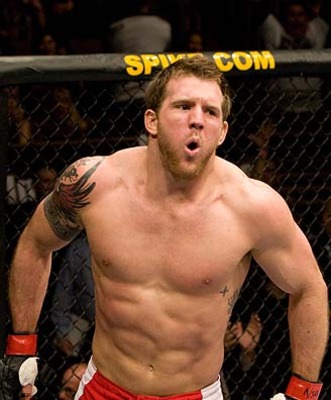 What he could improve on: Jiu-jitsu
During his time with the UFC it has become quite apparent that Ryan Bader has some pretty weak jiu-jitsu, both offensively and defensively.
When he fought Eric Schafer, Ryan achieved dominant positions multiple times in the fight and had submission opportunities open to him, but just didn't see them.
Since then, Bader has gone 1-2 in his last three fights and both of those losses have come via submission.
Ryan has good wrestling and becoming a more learned jiu-jitsu practitioner could not only help him to not lose fights, but to finish fights too.
Frankie Edgar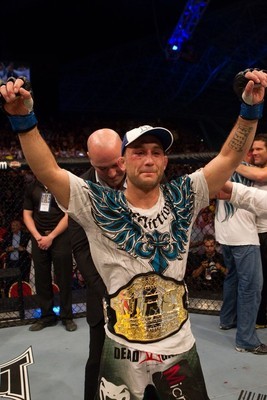 What he could improve on: Power punching
Frankie Edgar is one of the best boxers in the lightweight division and definitely has the best footwork.
His quick footwork allows him to bounce in and out of his opponents range, usually without taking any damage.
However, while Frankie punches do come very quickly, they seem to lack power and with only two of his 13 victories coming by TKO, it's hard to disagree.
Edgar doesn't really cut any weight to make 155lbs. and that's probably what allows him to be so quick and have such good cardio.
That said, it might be a good idea for Edgar to bulk up his frame a bit, which would make him sacrifice a bit of his cardio and quickness, but would allow him to put some more power behind his strikes.
Thiago Alves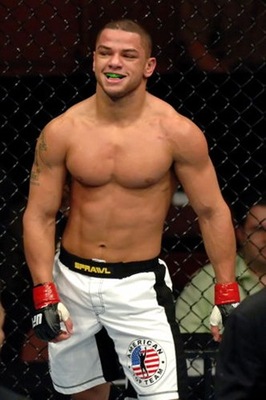 What he could improve on: Weight management
Thiago Alves is massive for a welterweight and the amount of weight he has to cut has gotten him in trouble on multiple occasions
At UFC 66, Alves tested positive for banned diuretics. No doubt, he needed those because he was having trouble making weight.
At UFC 85, Thiago missed weight by four pounds and his fight with Matt Hughes had to be changed to a catch-weight.
At UFC 117, Alves missed weight again, this time by a smaller margin, but he looked absolutely drawn out going into the fight.
It's clear that the amount of weight Thiago has to cut is negatively effecting his performances and that he is having more trouble making weight as his career goes on.
Alves needs to lose some of his muscle, or move to the middleweight division. All this weight cutting is bad for his body.
Mauricio Rua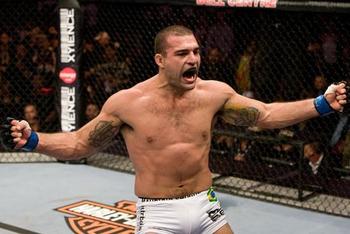 What he could improve on: Consistency
Before entering the UFC, Mauricio Rua was toted by many as the best light heavyweight on the planet and was expected to dominate in the UFC.
However, since entering the UFC, Rua has failed to live up to his reputation, although he still has enjoyed some success.
In his fight with Chuck Liddell and both his fights with Lyoto Machida, Shogun looked a lot like the fighter he was in Pride.
Rua has also had several fights in which has looked utterly lackluster, however. In fights with Forrest Griffin, Mark Coleman and Jon Jones, Mauricio looked quite underwhelming.
A lot of this is due to injuries and time off between fights.
If Rua wants to get back to performing at his best on a consistent basis, he'll need to fight more often and try and stay injury free.
Phil Davis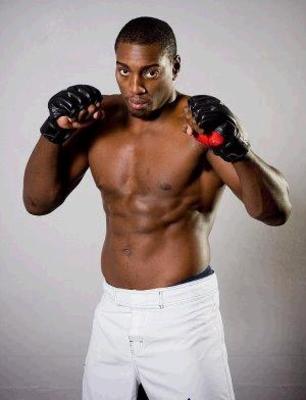 What he could improve on: Striking
Phil Davis is undefeated in his mixed martial arts career, as he has been able to use his elite wrestling on a consistent basis to win fights.
While his wrestling is getting the job done now, it may not be enough for success in the long run.
When Phil fought Antonio Rogerio Nogueira, we saw that his hands are still pretty underdeveloped, as Nogueira was able to pick him apart on the feet.
Light heavyweight isn't a really wrestler-heavy division, so Davis will likely be able to enjoy a lot of success just using that skill, but there are fighters that he may not be able to take down.
For example Jon Jones and Rashad Evans. Both men are phenomenal wrestlers and have a speed advantage of over Davis.
Right now, if Phil was forced to stand with either of those fighters, he would likely lose decisively.
A wrestling base is a great start to becoming a true mixed martial artist and Davis has some good submission skills to complement that, but he'll need to work his hands if he wants to become a more complete fighter.
Nick Diaz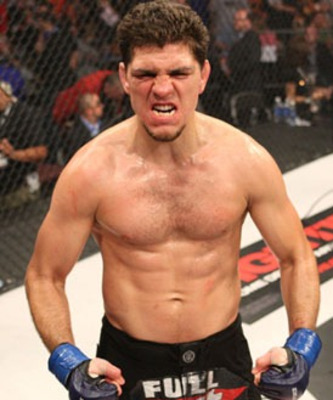 What he could improve on: Takedown defense
As mentioned before, Nick Diaz and his brother Nate are very similar fighters and both have consistently struggled with wrestlers.
Nick is fighting UFC Welterweight Champion Georges St-Pierre at UFC 137 and it's the first time in years that Diaz has faced an elite grappler.
Many are saying that Nick will be able to use his jiu-jitsu to win the fight if GSP takes him down, but that seems unlikely when you look at his track record with high level grapplers. He was unable to submit Sean Sherk, Diego Sanchez, Karo Parisyan, all of whom he lost to.
It's extremely unlikely that Nick will be able to stop St-Pierre's takedowns, but he should be working on his takedown defense anyways. He's going to need to be relevant in the UFC's welterweight division.
George Sotiropoulos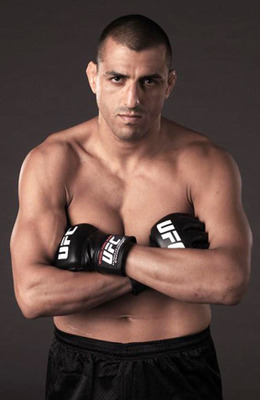 What he could improve on: takedowns
No one in the UFC has been able to beat George Sotiropoulos when George is able to get the fight to the ground. He has very crafty submissions and is excellent at controlling his opponents.
The problem is that Sotiropoulos doesn't really have the ability to get the fight down if he's facing someone with good takedown defense.
George has lost his past two fights and in both those fights he was unable to secure takedowns and was out-struck by his opponents.
Some might say that the most important thing for Sotiropoulos to improve is his striking, but I think he's better off working the takedowns because of the immense advantage he's been proven to have over his opponents when he can get a fight to the ground.
Josh Koscheck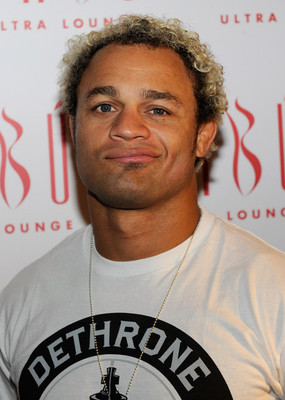 What he could improve on: Boxing
Straight up, I think Josh Koscheck has the best chance out of anyone in the welterweight division at defeating Georges St-Pierre, despite the fact that he's already lost twice to the champ.
Koscheck's wrestling is almost as good as St-Pierre's and in their second fight GSP had a great deal of trouble trying to take Josh down. Furthermore, Josh was successful in earning a takedown of his own, something very few people managed against Georges.
Indeed, Koscheck is capable of keeping a fight against the champ standing, but he is currently incapable of out-boxing GSP.
I doubt Josh will ever have better hands that St-Pierre, but if he can get them to a high enough level that he can at least land a couple power shots, that could be his key to a UFC championship.
Stefan Struve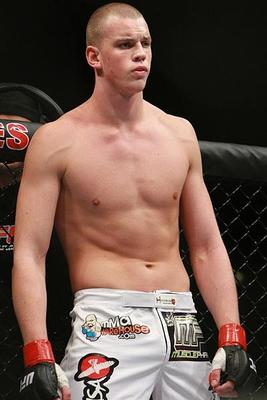 What he could improve on: Using his height and reach
Stefan Struve is the tallest fighter in the UFC and has incredibly long reach.
He needs to get better at using that length to say outside his opponent's range and pick them apart.
Struve has lost three times inside the Octagon to Junior Dos Santos, Roy Nelson and Travis Browne. All three of these fighters were able to get inside Stefan's reach and knock him out.
Using his reach will help Struve to avoid eating punches, which works in his favor because clearly he doesn't have the best chin.
Roy Nelson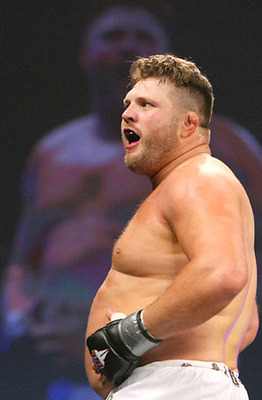 What he could improve on: Physique
It's cute that Roy Nelson is proud of being a fat person, but fighting at the level that he is fighting at, his physique is costing him dearly.
Carrying a gut that size significantly decreases Roy's speed and his cardio, both of which he has needed in his last two fights.
Apart from the fact that Nelson would be a better heavyweight fighter if he lost weight, he would probably be able to make it down to light heavyweight or middleweight, where he would have a size advantage over his opponents.
Chris Leben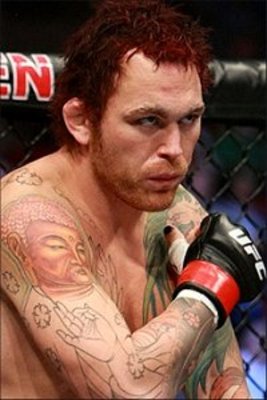 What he could improve on: Striking defense
Chris Leben has made a reputation for himself based on his chin; he prides himself on being able to take big punches.
Most of the time, Leben can take his opponent's toughest shots and stay standing, but his brawler strategy doesn't work all the time.
Some people out there, namely Brian Stann and Anderson Silva, have enough power to put Chris away with strikes.
It's always entertaining to see Leben get hit with big punches and come back from it, but it's not a good thing for him to take as much punishment as he tends to. Chris will likely have a longer and more successful career if he figures out a way to not get hit as much.
Wanderlei Silva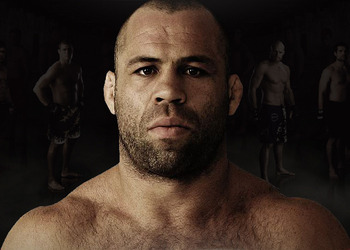 What he could improve on: Striking defense
At this point in his career, Wanderlei Silva's chin is pretty much gone.
He's been in so many wars throughout his career an his chin has finally given out. As a result, he is very susceptible to being knocked out.
Silva tends to be wild with his punches and leave big openings for his opponent and he just can't get away with that style anymore.
If Wanderlei wants to stay relevant at middleweight, he is going to need to tighten up his technique a bit.
Quinton Jackson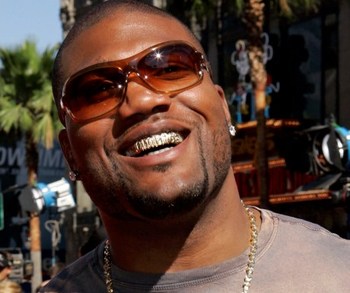 What he could improve on: Dedication
Quinton Jackson is one of the greatest fighters to ever compete in MMA, but lately it seems like his heart isn't in the sport.
He has mentioned on multiple occasions that he doesn't want to fight passed 35 years old and will move into acting as soon as he can make more money doing it.
This attitude has taken it's tole on Jackson's performances, as he has lacked so-so in his past three fights.
A dedicated, motivated Quinton is a scary man and we haven't seen him in that form for some time.
Also, if Jackson was more dedicated to the sport, he would likely be taking more steps to round out his skill set, which is something that he desperately needs —especially if he wants to beat Jon Jones this fall.
Chael Sonnen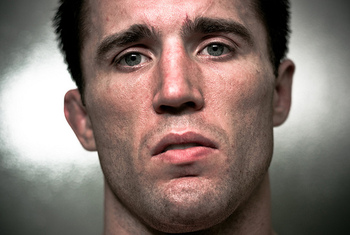 What he could improve on: Submission defense
Eight of Chael Sonnen's 11 career losses have come by submission.
I know he's not a fan of Brazilian jiu-jitsu and is partial to good old American wrestling, but learning a bit of submission defense could really go a long way for Chael.
If Sonnen had been training hard on his BJJ his whole career, instead of largely ignoring that discipline, he might be the UFC's middleweight champion right now —but maybe not, what with the whole testosterone replacement therapy thing.
Jon Fitch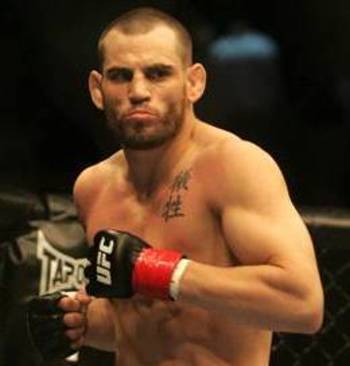 What he could improve on: Finishing ability
I don't care how he does it, whether it be with submissions or ground and pound, but Jon Fitch needs to figure out a way to finish fights. At this point, the UFC seems to be actively scheduling fights around Fitch because they know the fans aren't into him grinding out decisions.
Jon is one of the best at getting his opponents to the ground and controlling them, but he has frequently failed to finish off his opponents and that doesn't make him look good.
Fitch should either working on putting more power into his punches by doing more weight training or improving his technique, or he should work on his offensive submission skills.
Georges St-Pierre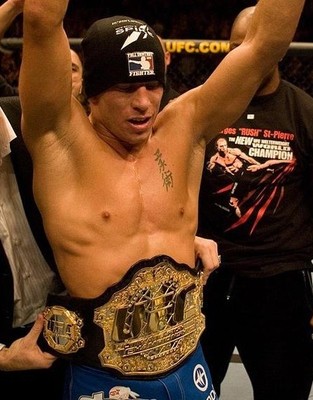 What he could improve on: Killer instinct
Georges St-Pierre, like Jon Fitch, has been unable to finish fights lately.
There's no real reason for GSP to not be finishing fights; he always seems to bewilder his opponents and certainly outclasses them.
It just seems as if Georges is is too hesitant to really pull the trigger.
Once he finds a strategy that works. St-Pierre tends to stick to it, rather than varying his attack to try and put his opponent away.
When GSP fought Jake Shields, he looked more determined than he had in a while to finish the fight. He was a bit more aggressive that normal and threw some overhand rights that had vicious intent.
Unfortunately, Georges suffered an eye injury part way through the fight and was forced to fight more tentatively.
Hopefully in his next fight we'll see St-Pierre being just as aggressive as he was in the early going of his fight with Shields.
Anderson Silva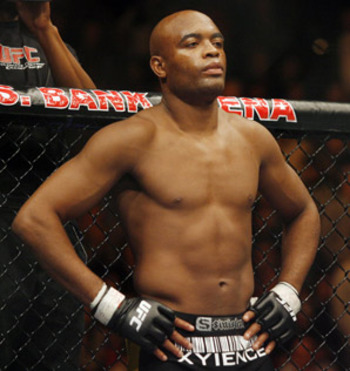 What he could improve on: Takedown defense
Anderson Silva is the best fighter in the world today, but even he is not without flaw.
Throughout Silva's tenure with the UFC, he has been given some problems by wrestlers.
Dan Henderson, Nate Marquardt and even Travis Lutter —who is not a wrestler— all had some success against Anderson by taking him to the ground.
Chael Sonnen has come by far the closest that anyone in the UFC has come to beating Silva when he met the champion at UFC 117 and Sonnen achieved that success using his wrestling.
I hope Anderson has been working hard on his takedown defense in preparation for his fight with Yushin Okami, otherwise he might have a repeat of his fight with Chael.
Brock Lesnar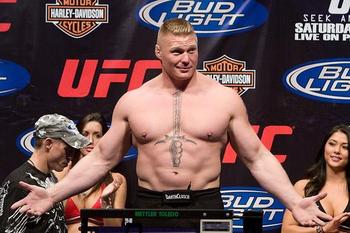 What he could improve on: Mental toughness
A lot of people have said that Brock Lesnar doesn't had a good chin, but that's not at all the case.
Lesnar absorbed some of the biggest punches Shane Carwin and Cain Velasquez could muster and never went unconscious; there's nothing wrong with Brock's chin.
The issue is that Lesnar really, really doesn't like getting punched in the face.
When he got tagged by Carwin and Velasquez, Lesnar reacted the same both times: He curled up in the fetal position and prayed for a miracle.
Brock needs to leave his camp, where I suspect he is coddled to a degree, and train somewhere that he can experience some seriously intense sparring.
Lesnar still has all the tools to be a force in the heavyweight division, he just needs to get used to being punched in the face.
Keep Reading