Dan Henderson and the 30 Hardest Heads in MMA History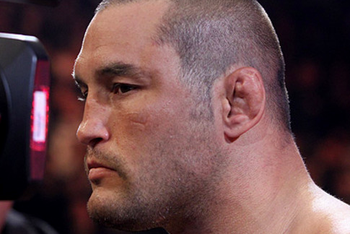 There are a lot of natural gifts a fighter can have that will help their career, but perhaps the most advantageous is the ability to take a lickin' and keep on tickin'.
Some fighters can take more punishment than others, and then there are those who can take a lot more punishment than others.
These are those men.
These are the men who you can hit with everything you've got and they'll just keep coming for you.
There is something admirable a fighter who is nearly impossible to finish, even though the reason they are so difficult to finish is probably routed in genetics and doesn't have much to do with their actual will.
Today, we take a walk down memory lane, looking back the 30 hardest heads in mixed martial arts history...
Fighters are in no particular order.
Chael Sonnen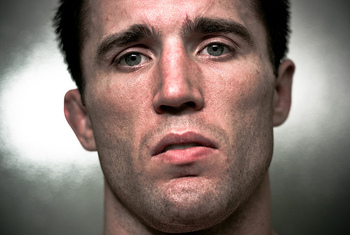 Times Knocked out: 2 (1 cut and 1 corner stoppage)
Dangerous Strikers Faced: Anderson Silva, Nate Marquradt, Terry Martin
A lot of people aren't huge fans of Chael Sonnen these days, but you have to give the man his dues: He can take a punch.
Sonnen has never been actually knocked out by a strike in his entire MMA career.
At UFC 117, Chael faced the most dangerous MMA striker of all time, Anderson Silva, and managed to just charge threw Silva's punches like they were nothing more than tiny obstacles. By the end of the fight, his face was busted up, but at no point did it look like he was at risk of being KO'd.
Leonard Garcia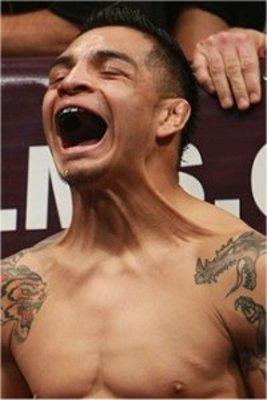 Times Knocked Out: 0
Dangerous Strikers Faced: Roger Huerta, Manvel Gamburyan, Mark Hominick, Jens Pulver
Not only can Leonard Garcia take a ton of punishment, he often seems to enjoy doing it.
Leonard's most memorable fight is probably his bout with Roger Huerta in which he ate countless power punches, but was smiling throughout the entire fight.
Sometimes it helps to be a little crazy, if you're a mixed martial artist and I think Garcia has a bit of that going for him; very few people's idea of a good time is getting repeatedly punched by a professional fighter.
Roy Nelson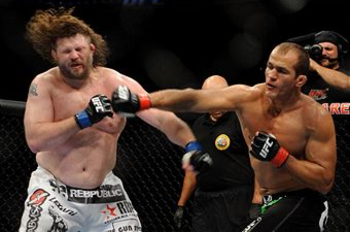 Times Knocked Out: 1
Dangerous Strikers Faced: Junior Dos Santos, Andrei Arlovski, Frank Mir, Brendan Schaub
Roy Nelson is a gutsy dude (pun intended).
This guy went toe-to-toe with the most dangerous striker in the heavyweight division right now, Junior Dos Santos, and lasted all three rounds.
Junior is famous for his epic uppercut knockout of Fabricio Werdum. Roy took two of this uppercuts inside the same round and still kept going.
Nelson also ate some huge knees from Frank Mir when the two fought. Average fighters would have easily been knocked out by those shots.
The only way Nelson's chin could be any better is if he had his stomach fat moved upwards and wrapped around his skull.
Diego Sanchez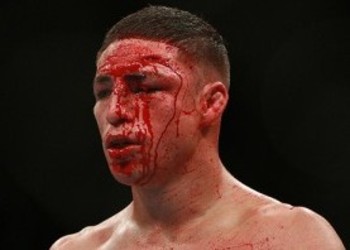 Times Knocked Out: 1 (doctor stoppage)
Dangerous Strikers Faced: BJ Penn, Martin Kampmann, Joe Riggs, Nick Diaz, Kenny Florian
Diego Sanchez has a rock solid chin and an indomitable spirit.
The shots he took in the opening round of his lightweight title fight against BJ Penn were absolutely brutal and the fact that he continued is nothing short of remarkable.
Diego would make it into the fifth round of that fight, but it the bout was called off by the event's doctor part way through the final round.
Sanchez also absorbed a staggering knee from John Hathaway in their fight that would have put most fighters away. It hurt Diego badly, but he managed to continue and make it through all three rounds.
Kazuyuki Fujita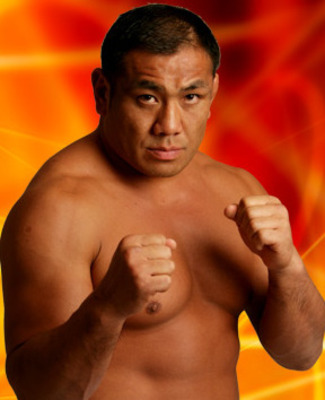 Times Knocked Out: 5 (1 cut, 1 corner stoppage)
Dangerous Strikers Faced: Wanderlei Silva, Alistair Overeem, Gilbert Yvel, Fedor Emelianenko
Kazuyuki's ability to take punishment doesn't look that impressive when you look at the amount of times he has been knocked out, but don't let the statistics fool you. Only three of the stoppages were legitimate knockouts and they were all dangerous guys.
His chin may have faded towards the end of his career, but in his prime Fujita was nearly impossible to put away.
Wesley Correira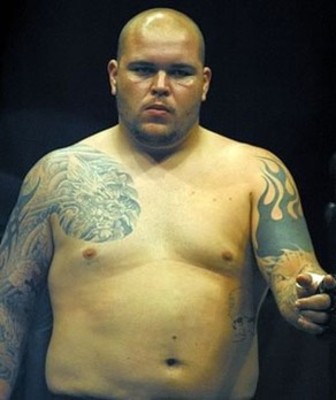 Losses By Knockout: 7 (one cut, one doctor stoppage, one corner stoppage)
Dangerous Strikers Faced: Tim Syvlia, Tank Abbott, Andrei Arlovski, Antonio Silva
This is one of the guys where you have to look at, not how many times have they been knocked out, but how damage did the take before being knocked out.
Wesley fought Tim Sylvia at UFC 39 and took some of the craziest damage I have ever seen someone take inside of two rounds.
Sylvia literally just teed off on him and did not let up and this is when Tim was one of the most dangerous fighters on the planet.
Correira's corner mercifully threw in the towel in the second round, as the audience sat astonished by what they had seen.
Clay Guida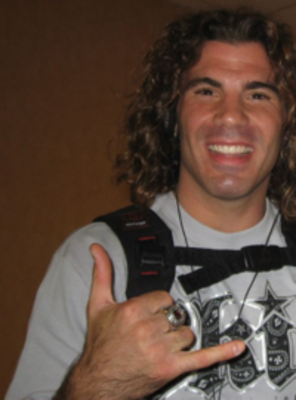 Times Knocked Out: 0
Dangerous Strikers Faced: Diego Sanchez, Roger Huerta, Kenny Florian, Gilbert Melendez
Clay Guida's zero knockouts against him looks a little bit more impressive than it actually is. He has been badly hurt by strikes may times and it has occasionally lead to submission losses.
That said, Guida has definitely eaten some shots that should have put him to sleep.
He took a devastating head kick from Diego Sanchez in the first round of their fight and somehow survived. Immediately after, he ate a wild flurry of punches and still wouldn't go down.
Clay also showed tremendous resolve in his bouts with Roger Huerta and Kenny Florian. In both fights he was hit with shots that would have put most fighters to sleep, but managed to retain his consciousness. Unfortuantely, he was submitted in both fights.
Igor Vovchanchyn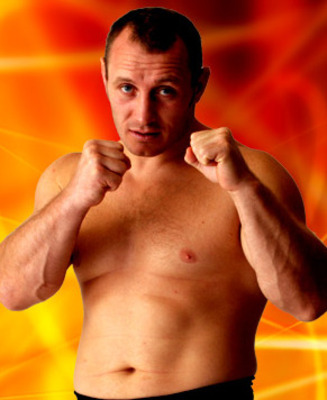 Times Knocked Out: 1
Dangerous Strikers Faced: Mirko Cro Cop, Quinton Jackson, Gilbert Yvel, Gary Goodridge, Heath Herring, Alistair Overeem
Igor Vovchanchyn is one of the all-time greats.
He competed in MMA for ten years and had well over 50 fights.
Only one shot ever knocked him out, a cemetery kick from Mirko Cro Cop.
There is absolutely no shame in getting put out by one of Mirko's cemetery kicks.
Jeff Monson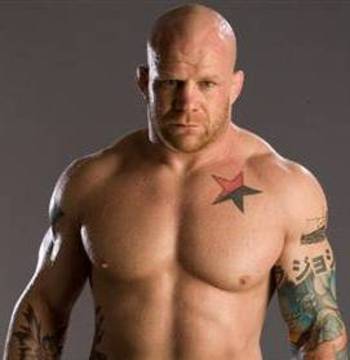 Times Knocked Out: 2
Dangerous Strikers Faced: Pedro Rizzo, Sergei Kharintonov, Tim Sylvia, Roy Nelson, Ricco Rodriguez, Chuck Liddell
Jeff Monson has taken part in 54 MMA fights and only been knocked out twice; that's impressive.
Monson went five rounds with Tim Sylvia when Tim was still one of the top heavyweight in the world and has also gone the distance with Chuck Liddell, one of the most feared strikers in the history of the sport.
You could drop an anvil on this guys head and he would still keep fighting.
Jon Fitch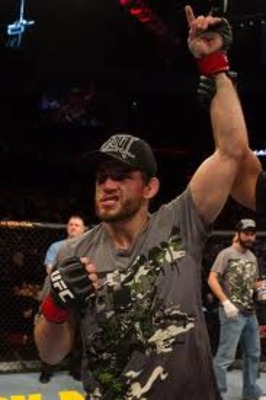 Times Knocked Out: 1
Dangerous Strikers Faced: Georges St-Pierre, BJ Penn, Thiago Alves, Diego Sanchez
It's rare that we see Jon Fitch in a position where he needs to be able to take a beating, but when the situation arises, he can handle it.
Fitch met Georges St-Pierre at UFC 87 in what was one of the most one-sided fights in UFC history.
GSP thoroughly outclassed Jon over the course of the entire 25 minute fight. How Fitch made it through all five rounds, no one knows.
He was dropped multiple times, staggered frequently and even got caught with a head kick.
It was a discouraging fight for Jon, but he earned a ton of fans because of the perseverance he showed.
Shane Carwin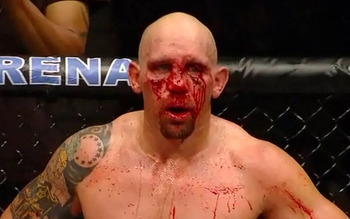 Times Knocked Out: 0
Dangerous Strikers faced: Frank Mir, Gabriel Gonzaga, Junior Dos Santos
Shane Carwin is man with a ton of heart.
At UFC 131, Carwin took on Junior Dos Santos and, despite being dominated for three rounds, refused to be put away.
Dos Santos hurt Shane in the first round and followed up with a relentless flurry of punches, the end result being the face you see in the picture.
Fans couldn't believe that he survived Junior's vicious onslaught. Carwin also took a head kick later in the fight and wasn't even wobbled.
Stephan Bonnar
Times Knocked Out: 2 (cuts both times)
Dangerous Strikers Faced: Jon Jones, Lyoto Machida, Rashad Evans, James Irvin
Stephan Bonnar has never legitimately been knocked out. Both times in his career that he has been stopped by strikes, cuts were the cause.
Stephan's toughness is best displayed by his bout with Jon Jones.
Little was known about Jones when he took on Bonnar and so Bonnar was not expecting Jon's unorthodox striking.
Jon beat on Bonnar for three rounds, throwing him around like a rag doll, landed powerful shots and even dropping Stephan with a spinning back elbow.
Somehow, Bonnar survived the onslaught. Since then, no one has been able to take Jones to a decision.
Quinton Jackson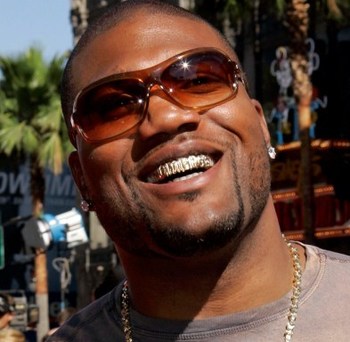 Times Knocked Out: 3
Dangerous Stikers Faced: Dan Henderson, Lyoto Machida, Rashad Evans, Wanderlei Silva, Chuck Liddell, Mauricio Rua, Igor Vovchanchyn
Quinton Jackson has been TKO'd just three times in his career and both times the amount of punishment he withstood before was insane. The knees that Jackson took from Wanderlei in either of their first two fights were just scary.
When you look at the resume of high level strikers he's faced, it's shocking that he hasn't been knocked out more times.
Hayato Sakurai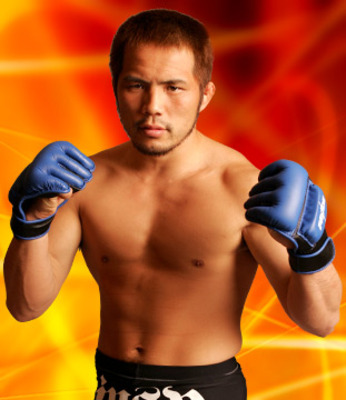 Times Knocked Out: 4 (1 cut)
Dangerous Strikers Faced: Takanori Gomi, Nick Diaz, Jens Pulver, Anderson Silva
Hayato Sakurai is another guy known, not necessarily for being impossible to knockout, but for the amount of punches it takes to put him out.
It took Takanori Gomi, who has some of the best one-punch knockout power in the history of the lightweight division, several punches to put Hayato away.
Sakurai has also made it to a decision with Anderson Silva, the most feared striker in the history of the sport. Not many fighters can say that.
Don Frye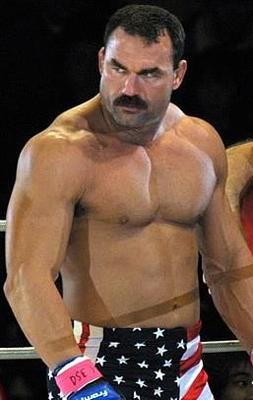 Times Knocked Out: 4
Dangerous Strikers Faced: Gilbert Yvel, Josh Thompson, Dave Herman
Don Frye is a hard man to put away.
For evidence of this, you need only watch his fight with Josh Thompson. I actually implore you to watch it.
The amount of hay-makers that Frye takes before going down is preposterous.
Chris Leben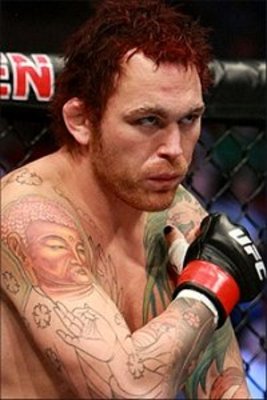 Time Knocked out: 2
Dangerous Strikers Faced: Anderson Silva, Brian Stann, Wanderlei Silva, Patrick Cote, Jorge Rivera
Not only is it really hard to knock Chris Leben out, he actually becomes more dangerous when you hurt him.
Just ask Wanderlei Silva and Terry Martin. Both those guys hurt Leben with big punches and thought they had him right where they wanted him. A couple minutes later, they woke up on the canvas.
Brian Stann and Anderson Silva are the only two fighters to put Chris away with strikes and both of them had utilize several full powered shots to do it.
Nick Diaz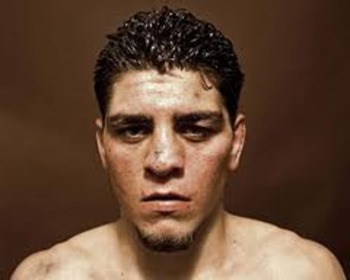 Times Knocked Out: 2 (1 doctor stoppage)
Dangerous Strikers Faced: Paul Daley, Diego Sanchez, Robbie Lawlor, Chris Lytle, K.J Noons, Takanori Gomi
Nick Diaz is the definition of a scrapper. It doesn't matter who you are, Nick is going to stand right in front of you and trade shots. He's no afraid to stand with anyone.
Diaz showed off this mentality when he fought Paul Daley, who is the most explosive striker in the welterweight division right now.
Nick got caught with some of Paul's best shots and was dropped on more than one occasion. However, the Strikeforce welterweight champion would rally back, somehow, and finish Daley at the end of round one with a flurry of punches.
Diaz is also famous for the punches to absorbed from Takanori Gomi, Diaz becoming one of few fighters to be able to eat one of Gomi's best shots and keep going.
Martin Kampmann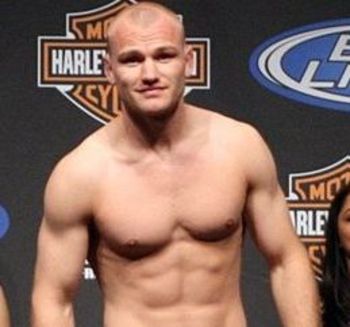 Times Knocked Out: 3 (1 doctor stoppage)
Dangerous Strikers Faced: Nate Marquardt, Paul Daley, Carlos Condit, Diego Sanchez, Andrei Semenov
Martin Kampmann is like Nick Diaz in the sense that he took some of Paul Daley's best shots. The difference is Kampmann didn't even go down.
I've always believed Martin's fight with Daley shouldn't have been stopped because he was still on his feet, mocing his head and covering up.
The only other time Kampmann was legitimately TKO'd was against Nate Marquardt. Martin took a head kick and then Nate followed up with punches. It was similar to the Daley fight in that Kampmann was still covering up when the fight ended, but it was definitely not as questionable a stoppage.
Paulo Filho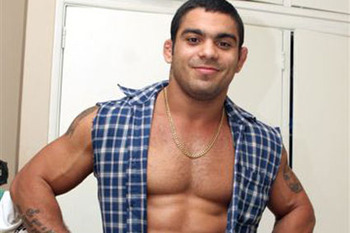 Times Knocked Out: 0
Dangerous Strikers Faced: Murilo Rua, Melvin Manhoef
Paulo Filho could only have one professional fight and, as long as it was his fight with Melvin Manhoef, I would still put him on this list.
Manhoef is a middleweight who hits like a heavyweight. There is no reason Filho should have been able to take the punches he took in that bout; it was ridiculous.
The fact that he came back to win the fight by armbar makes the whole thing even more amazing.
Anderson Silva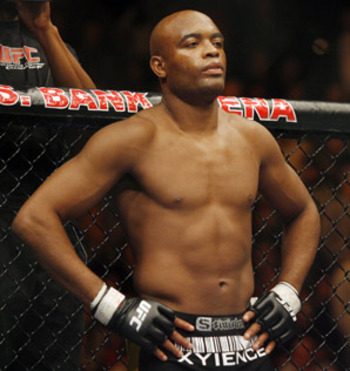 Times Knocked Out: 0
Dangerous Strikers Faced: Vitor Belfort, Dan Henderson, James Irvin, Nate Marquardt, Rich Franklin, Chris Leben
It's hard to measure exactly how good Anderson Silva's chin is because he doesn't get hit a whole lot, but I'm convinced he deserves to be on this list.
People can say what they want about Chael Sonnen's punching power, but he hit Anderson with some enormous shots from top position in their fight and Anderson looked, at the worst, mildly annoyed by them.
Silva also has great skin. The fact that Sonnen landed over 300 punches on Anderson's face and he didn't sustain one cut is remarkable.
Chris Lytle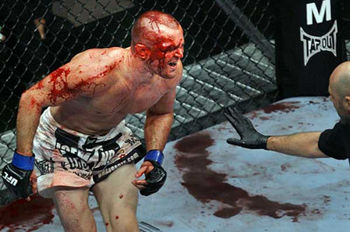 Times Knocked Out: 2 (1 doctor stoppage, one cut)
Dangerous Strikers Faced: Matt Serra, Marcus Davis, Robbie Lawlor, Nick Diaz, Thiago Alves
Chris Lytle is an "It's not a fight until I'm bleeding" kind of guy; he's a straight up warrior.
Chris has been competing against top talent for years and no one has been able to legitimately stop this guy. Not only has he never really been knocked out, he's never been submitted.
If you want to beat Lytle, you either have to hold him down and get the decision, or cut him up.
Heath Herring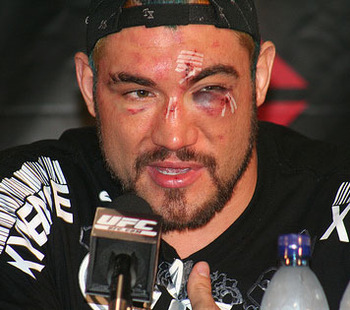 Times Knocked Out: 4 (1 doctor stoppage, 1 cut, 1 injury)
Dangerous Strikers Faced: Fedor Emelianenko, Brock Lesnar, Mirko Cro Cop, Vitor Belfort, Cheick Kongo
Heath Herring is a human punching bag; this guy is made for taking punishment.
Some of the beatings this guy have taken are just nuts. Especially his fights with Fedor Emelianenko and Brock Lesnar.
Against Brock, Herring had his orbital bone broken by the first punch and was then pummeled relentlessly for three rounds.
Against Fedor, Heath was just owned everywhere the fight went. Emelianenko straight up pulverized him for ten minutes. The doctor didn't allow Herring to go back out for round two.
Takanori Gomi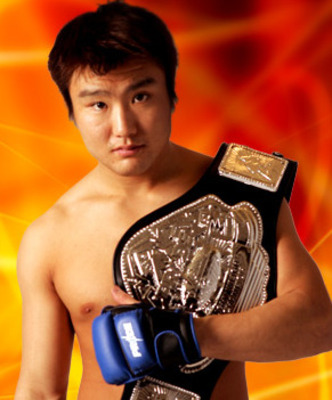 Times Knocked Out: 0
Dangerous Strikers Faced: Kenny Florian, Nick Diaz, Duane Ludwig, Jens Pulver, BJ Penn
Takanori Gomi has probably the second best chin in the history of the lightweight division.
What needs to be said other than the guy has forty fights and has never been knocked out. I can't even remember him being rocked by a punch, but I haven't seen all his fights, so I'm not going to say it hasn't happened.
Patrick Cote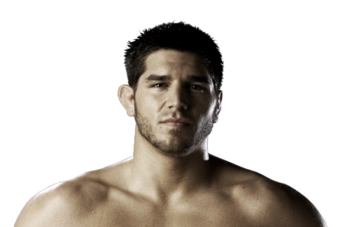 Times Knocked Out: 1 (knee injury)
Dangerous Strikers Faced: Anderson Silva, Chris Leben, Drew Mcfedries
Not only has Patrick never been actually knocked out, I've never even seen him wobbled by a strike.
Cote took on Anderson Silva at UFC 90 and walked through Silva's strikes like they were nothing.
I'll say that again.
Patrick Cote walked through the most devastating striker in MMA history, Anderson Silva's, strikes.
Mauricio Rua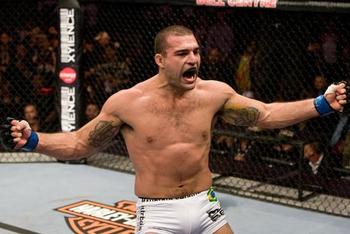 Times Knocked Out: 1
Dangerous Strikers Faced: Jon Jones, Chuck Liddell, Lyoto Machida, Alistair Overeem, Quinton Jackson, Antonio Rogerio Nogueira
Look at that resume of strikers; it's ridiculous.
Shogun has been consistently facing some of the best competition on this planet for years now and he's been in war, after war, after war.
How crazy is it that he has taken on all of those elite strikers and has only just been handed his first TKO loss by Jon Jones.
Rua is, no doubt, one of the best ever and if it weren't for all the surgeries he had to go through, I think he would still be the best light heavyweight in the world today.
BJ Penn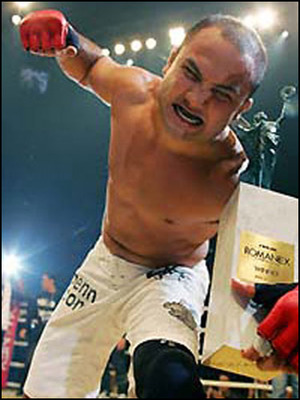 Times Knocked Out: 2 (1 corner stoppage)
Dangerous Strikers Faced: Georges St-Pierre, Kenny Florian, Jens Pulver, Takanori Gomi, Diego Sanchez, Lyoto Machida, Matt Serra, Duane Ludwig
BJ Penn isn't afraid of anybody. He defines having a granite chin.
The first time Penn lost by TKO, he wasn't really hurt, he was just unable to move from the position he was stuck in.
The second time, his corner threw in the towel.
On the feet, Penn has never been noticeably hurt by a strike.
He even went up in weight and fought Lyoto Machida and light heavyweight Lyoto Machida couldn't hurt the lightweight contender.
Fedor Emelianenko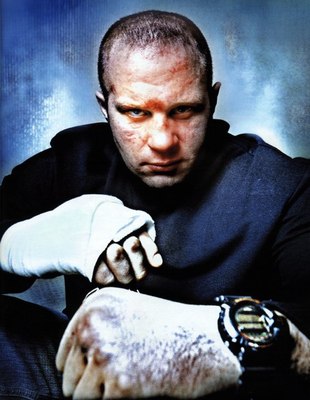 Times Knocked Out: 2 (both doctor stoppages)
Dangerous Strikers Faced: Andrei Arlovski, Tim Sylvia, Brett Rogers, Antonio Silva, Mirko Cro Cop, Mark Hunt, Semmy Schilt
Fedor Emelianenko is the greatest heavyweight fighter of all-time.
His resume is riddled with elite fighters and to this day Emelianenko has not been actually knocked out (Big Foot Silva was close, though).
Fedor has been in some of the most grueling wars in the history of MMA, but almost always manages to pull off the victory.
Dan Henderson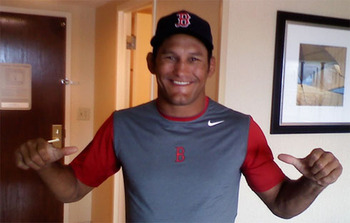 Times Knocked Out: 0
Dangerous Strikers Faced: Wanderlei Silva, Anderson Silva, Quinton Jackson, Vitor Belfort, Gilbert Yvel, Antonio Rogerio Nogueira
Dan Henderson is the man.
Look at the fighters he's faced.
Now look at the number of times he's been knocked out.
It's not like he doesn't get hit a lot because he finishes fights quickly, either. Most of the time, Dan is in long, grueling fights a lot of the time.
Unanswerable question: Could Dan Henderson throw a Hendo bomb so hard that he could knock himself out?
Mark Hunt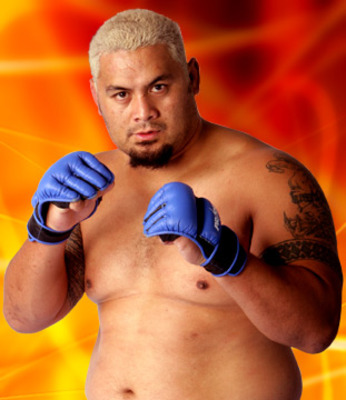 Times Knocked out: 1
Dangerous Strikers Faced: Mirko Cro Cop, Melvin Manhoef, Wanderlei Silva
Mark Hunt has a cast iron chin. It's failing him a little bit these days, but in his prime you just couldn't hurt this guy.
In his fight with Mirko Cro Cop, Hunt took two cemetery kicks and didn't go down.
If you took Mirko's cemetery kick and somehow combined it with Dan Henderson's Hendo bomb, in order to create the most powerful MMA strike ever, it still couldn't knock out a prime Mark Hunt. It might not even wobble him.
Antonio Rodrigo Nogueira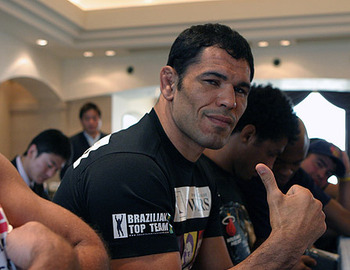 Times Knocked Out: 2
Dangerous Strikers Faced: Cain Velasquez, Frank Mir, Heath Herring, Mirko Cro Cop, Fedor Emelianenko, Dan Henderson, Tim Sylvia, Semmy Schilt
Antonio Rodrigo Nogueira has made a career out of getting the tar beat out of him and coming back from it.
The smackdowns that have been laid on this man are biblical.
The Tim Sylvia fight where Tim absolutely outclassed him for the first two rounds, almost finishing him several times.
The head kick he took in his third fight with Heath Herring that practically decapitated him.
The cemetery kick he took from Mirko Cro Cop.
The ground and pound he took from Fedor Emelianenko is arguably the most devastating ground and pound in the history of the sport; I actually thought he might die.
Basically, Antonio has had some of the most severe beatdowns in MMA history laid on him and it's just recently that guys have started finishing him, due to his declining chin.
Keep Reading