NFL Fantasy Football 2011: 20 Most Hilarious Team Names You've Ever Seen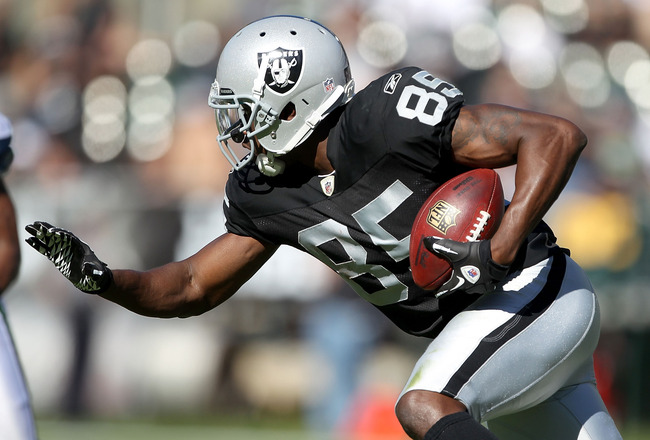 Ezra Shaw/Getty Images
Everybody loves fantasy football season. You can to win a little extra coin, but it's more than that. You want bragging rights over your friends. You want to show everybody how much you know about football.
Another fun aspect is coming up with a cool fantasy team name. You want to make your friends laugh and/or groan. Now that Mother's Day is behind us, attacks on mothers with a team name become quite prevalent.
Just make sure you keep it fresh. Michael Vick ones were old last year. Using them this year will show how out of touch you are. Anything Charlie Sheen related was good when fantasy baseball started, but the jokes are old.
With some thought, you can craft a winning fantasy football team name. I know, I threw that out there to illustrate how the Charlie Sheen lines have become dated.
20. Texas Chainsaw Massaquoi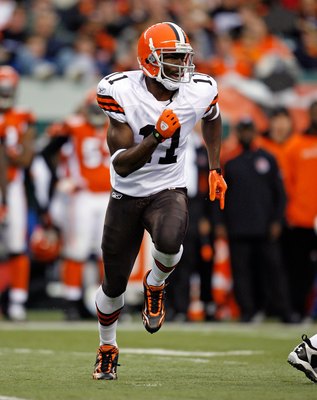 Andy Lyons/Getty Images
Texas Chain Saw Massacre. Cleveland's Mohamed Massaquoi. See how the play on words works?
19. Eli-the Other White Manning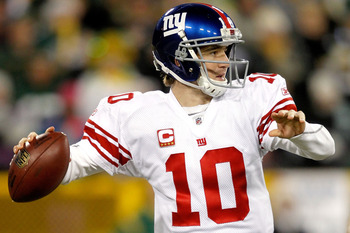 Matthew Stockman/Getty Images
Pork the other white meat is a popular is a popular advertising slogan for the pork industry. Eli Manning, is the other Manning in terms of popularity and production. They merge together to form this controversial team name.
18. Corn on the Schaub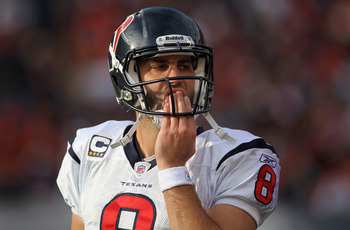 Doug Pensinger/Getty Images
Matt Schaub was a popular choice in fantasy team name circles. His name will resurface in this list, but this one is so good you have to lick your fingers.
17. Favre Dollar Footlongs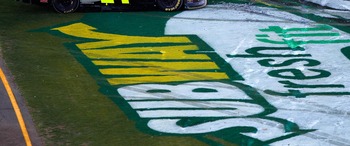 Todd Warshaw/Getty Images
Brett Favre is another guy with multiple entries. This one is a popular play on Subway's slogan.
16. Breakin 2 Electric Legedu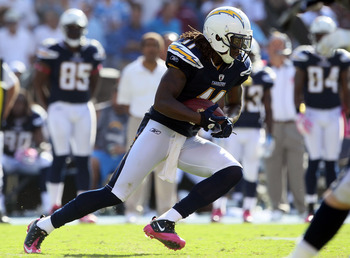 Jeff Gross/Getty Images
If you grew up in the eighties, how can you not like this marriage of Legedu Naanee and Breakin' 2: Electric Boogaloo.
15. Two Mannings, One Cup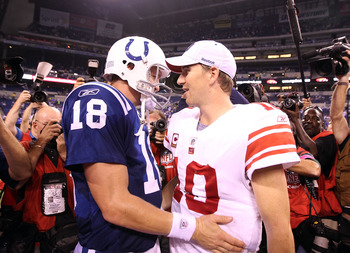 Andy Lyons/Getty Images
This one is about as offensive as it gets...if you know where the name is derived from. I'll leave it at that.
14. Show Me Your TDs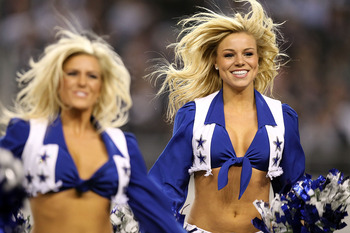 Ronald Martinez/Getty Images
Simple and enough of a twist to make that team owner feel witty. It's far from ingenious, but popular enough to make the list.
13. A Rivers Runs Suh It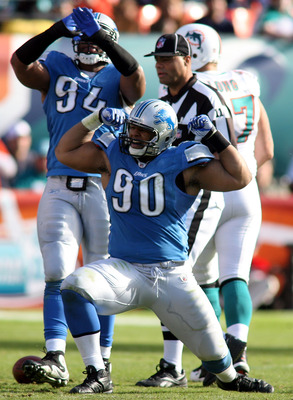 Marc Serota/Getty Images
You'll probably see a lot of Ndamukong Suh names this year. This Suh-Philip Rivers combo was one of my favorites.
12. The Godfavre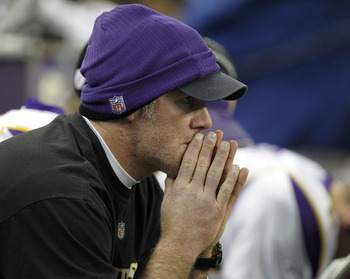 Gregory Shamus/Getty Images
This one came to light last year after he murdered opposing defense. After last year, you may see someone use The Grandfavre.
11. A Kolb Day in Hell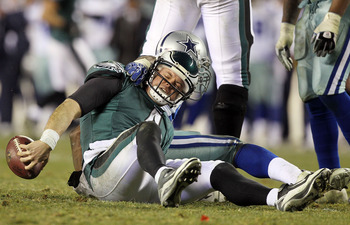 Jim McIsaac/Getty Images
This one only works if you pronounce Kevin Kolb's name like it looks rather than how it sounds.

At the time it sounded like a cool name, but it became an accurate description of how Kolb's season went.
10. Forgetting Brandon Marshall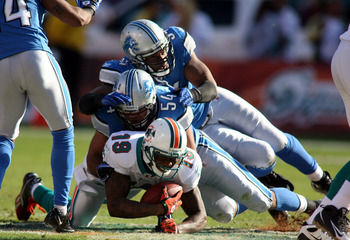 Marc Serota/Getty Images
Forgetting Sarah Marshall was a pretty funny movie. The NFL wishes the fans could forget some of Brandon Marshall's off-the-field issues.
9. Dezzie Does Dallas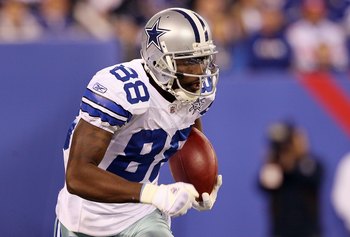 Jim McIsaac/Getty Images
Going old school with this one combining Dez Bryant with a popular seventies adult film.
8. Revis and Butthead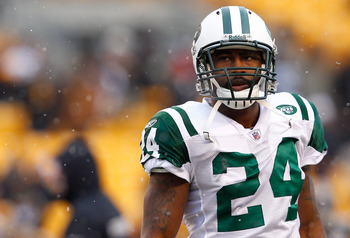 Jared Wickerham/Getty Images
If you watched MTV in the nineties you are quite familiar with Beavis and Butthead. "I am the GreatCornholio! I need TP for my bunghole!" Obviously Darrelle Revis is the former. Bart Scott can be the latter.
7. Ix-Nay on the Heyward-Bey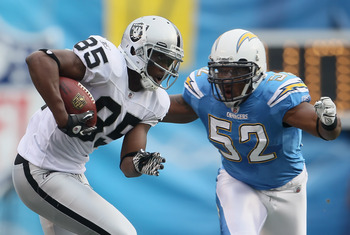 Jeff Gross/Getty Images
Darrius Heyward-Bey may not have made much of an impact so far, but he inspired a cool fantasy team name.
6. Henne Nut Cheerios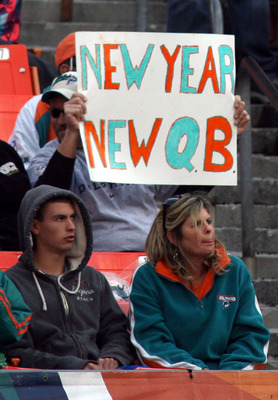 Marc Serota/Getty Images
Chad Henne may not start any time soon, but he has a team name that will live in infamy.
5. Cassel Greyskull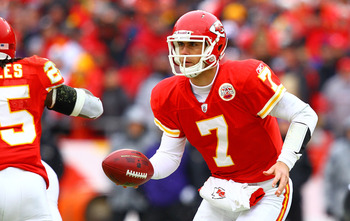 Dilip Vishwanat/Getty Images
Another popular one for eighties kids; He-Man fans gotta love it.
4. Cooley Than the Other Side of the Pillow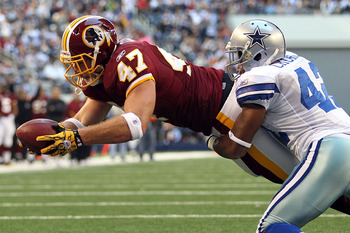 Ronald Martinez/Getty Images
This one is too long for actual use, but it's quite funny nonetheless.
3. Schaub Shank Redemption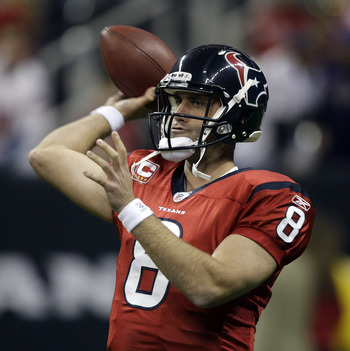 Bob Levey/Getty Images
There were other X-rated names associated with Matt Schaub, along with number 18 Corn on the Schaub, but this one is my favorite.
2. ScoobyDrewBreesDoo!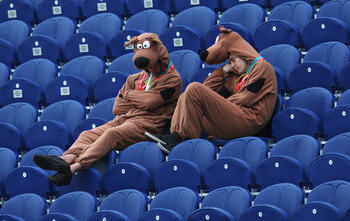 Hamish Blair/Getty Images
This one still brings a smile to my face.
1. Kibbles and Vicks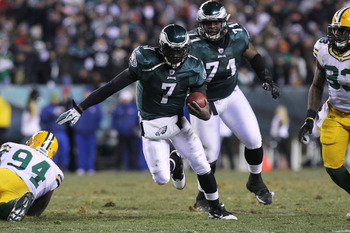 Nick Laham/Getty Images
I don't condone Michael Vick's actions in any way, but I got a kick out of this team name.
Looking to 2011

Jemal Countess/Getty Images
Keep Reading