Mel Kiper Jr., Tony Dungy and the 25 Biggest Media Blowhards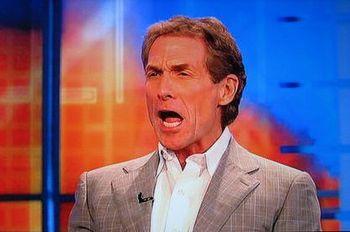 As sports fans, we find ourselves turning to the media for the latest info on our favorite teams and players, and many of the nation's most famous sportscasters have become household names. We get to know the big names in sports as they give us their take on games, stats and scandals, but some of these sportscasters leave us thinking:
"Man, I really hate that guy."
Throughout the world of sports, there are plenty of members of the media who constantly annoy us. Some are far too opinionated, some are cocky and others are just plain incompetent.
Here is a list of the 25 biggest blowhards in sports media.
25. Dick Vitale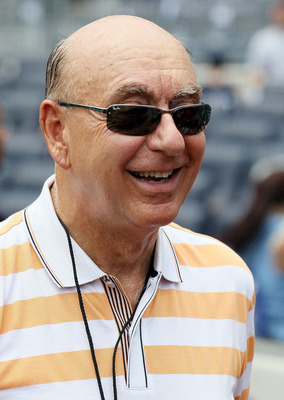 Jim McIsaac/Getty Images
Personally, I have no problem with Dick Vitale. I appreciate his enthusiasm, but many people would describe him as "just too much."
"It's Dickie V baby!"
24. Bob Griese
Bob Griese made college football fans everywhere cringe when he made a semi-racist comment when discussing NASCAR's Juan Pablo Montoya.
Bad move, Bob. Bad move.
23. Tim Green
If I have to hear Tim Green equate football to writing one more time, I might vomit.
22. Gus Johnson
Stop yelling!
I want to watch basketball. I'll call you when I want to have a panic attack.
I don't know exactly what it feels like to have a video game-induced seizure, but I would imagine it would be similar to watching a game announced by Gus Johnson.
Poor kids.
21. Joe Theismann
Two words:
Bill. Lumbergh.
Seeing Theismann interviewed is eerily reminiscent of the obnoxious office manager from Office Space.
20. Jimmy Roberts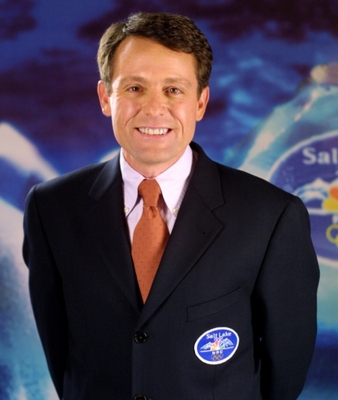 You can tell this guy is annoying just by looking at him.
19. Dick Enberg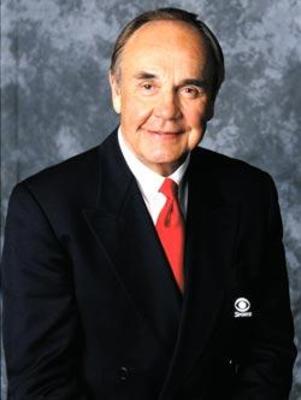 Watch this video, and you will see how pompous Dick Enberg is.
It's the U.S. Open. Not The Price Is Right.
Let the kid speak. He doesn't care about the car.
18. Brent Musburger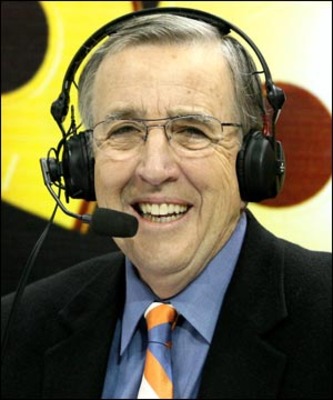 You know when you have a drinking game dedicated to your worn-out lingo, you need a new shtick.
17. Neil Everett
A grown man (especially when talking about football) should not sing like this. The sad part is he sounds like he is pretty pleased with his performance.
16. Dan Le Batard
Dan Le Batard's name looks very similar to a word I would use to describe him.
Coincidence? I think not.
15. Jackie MacMullan
I get a little uncomfortable every time I see Jackie MacMullan at the beginning of an episode of Around the Horn.
She tries too hard to be "one of the guys," and it unbearable to watch at times.
14. Chris Berman
I always thought that Chris Berman seemed like kind of a douche, and this video confirms my initial impression.
13. Jim Rome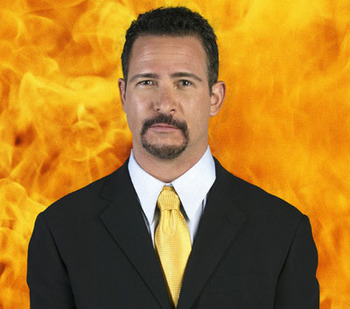 What exactly is so "burning" about anything that Jim Rome has to say?
Must be nice to watch an entire day of ESPN so you can just repeat everything Colin Cowherd said earlier about the same subjects.
I can't believe this guy has his own show.
12. Stuart Scott
I like to call him "Blinky."
I used to date a guy who talked like Stuart Scott...
Needless to say, that didn't last long.
11. Tony Dungy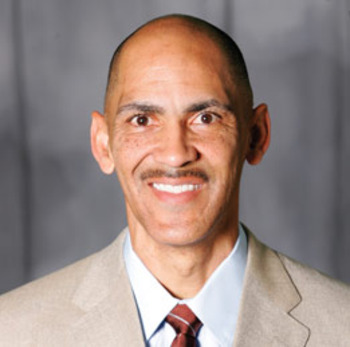 Great man? Absolutely.
Great coach? Obviously.
Sportscaster? Not so much.
10. John Madden
When another person can make an entire career of impersonating you, you're either A) Elvis, or B) completely ridiculous.
9. Mel Kiper Jr.
Will someone just tell this dude to shut up?
Please?
8. Bill Walton
I'm sure Bill Walton is interesting, but I can't understand a single word he is saying.
He sounds like he has a mouthful of Skoal.
7. Mike Francesa
Mike Francesa thinks he knows everything about everything, and he refuses to listen to any reason.
Why accept phone calls when you won't even let the dude speak?
6. Jon Miller
Jon Miller must think he is Alex Trebek, the way he pronounces people's names.
5. Jim Nantz
Look at the camera, you weirdo!!
He looks like that drunk dude at the bar who insists on hitting on girls who are way out of his league.
4. Tim McCarver
Family Guy hits the nail on the head with this one.
3. Colin Cowherd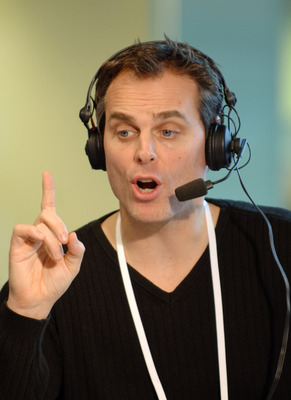 A. Messerschmidt/Getty Images
I want to start by saying that I absolutely love Colin Cowherd, but he is the definition of a jackass.
Colin Cowherd couldn't say his ABCs without sounding condescending.
2. Tony Reali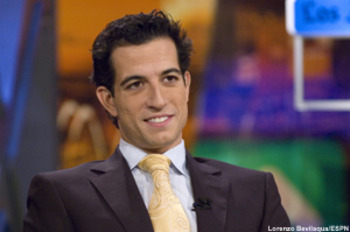 I can't quite put my finger on the exact trait that makes Tony Reali so annoying.
Maybe it's his cocky attitude.
Maybe it's the hair gel.
One thing is for sure:
I am so happy when he takes his "23-and-a-half-hour break" (seriously, it wasn't even funny the first time) so I can watch PTI. But then, like an abused puppy, he has to make one last appearance and attempt to correct Mike Wilbon and Tony Kornheiser.
Any nerd who knows how to use Google could have his job.
1. Skip Bayless
Skip Bayless is quite possibly the most obnoxious human being in the world.
He has his head so far up Kobe Bryant's behind that I didn't even know what his face looked like until I had to find his picture for this slideshow.
Making a career of arguing for the sake of arguing?
And when he starts to look like he doesn't know what he's talking about (which is most of the time), his go-to phrase is, "I'm an NBA guy."
Please. You picked the Cowboys to win the Super Bowl this year.
My dog could have made a better prediction.
Keep Reading