Russian Premier League Picks: Week Three
March 26, 2010
Apart from the domestic frivolities, the Russian Premier League was quiet for the first time with no activity going on in European play.
CSKA Moscow drew Italian giants Internazionale and Jose Mourinho on Friday, who made the trip to Russia this past weekend to watch the Army Men in action. But he didn't see much offense, as CSKA played to a 0-0 draw with city rivals Dinamo Moscow at the Luzhniki Stadium.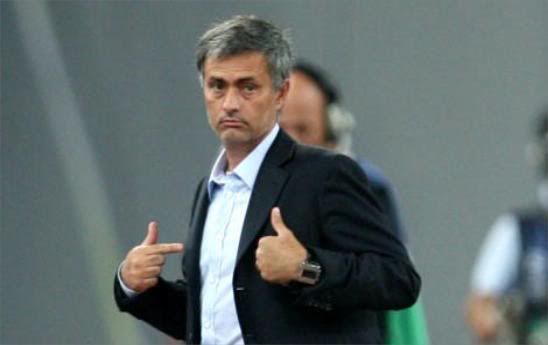 The Special One has a Mission to Moscow. 
Zenit and Spartak renewed acquaintances in St. Petersburg during a Sunday matinee that ended all level at one goal each. Spartak's golden boy, Welliton, scored early, but its defense could not hold and Zenit picked up a late equalizer off a free kick. 
2010-11 Europa League side Lokomotiv picked up their first win of the season in a ridiculously easy fashion, hammering Krylia Sovetov at home. One of last year's Europa League squads, Amkar Perm, also picked up their first victory at the Zvezda Stadium, further proving that there's no team that they can't compete with in Perm.
However, all eyes this weekend will be on CSKA as they face newly-promoted Anzhi in Makhachkala in preparation for their mid-week showdown at the San Siro. 
The Army Men have been putting all their marbles in the court of Japanese international Keisuke Honda, but are still attempting to find a way to work fellow midfielder Alan Dzagoev into play. Dzagoev has combined with Honda twice in the midfield now to very little effect, as CSKA have only scored once in two matches.
Financially troubled Krylia Sovetov will be trying to earn their first points of the season in Samara against Tomsk, while Spartak's search for a first win gets no easier as they have to play yet another title contender with the Lokomotives heading to the Sparrow Hills palace.
So let's get to it. Home sides listed first. A "1" stands for home victory, "X" stands for a draw, and a "2" stands for an away victory. 
1. Alania (11th) - Amkar Perm (9th): X.
Friday, 26 March 2010, Republikanskiy Stadion Vladikavkaz
Alania dominated play in their first home match back in the Russian Premier League, but could not come out on top. This isn't a fun fixture for the Snow Leopards, who have never even earned a point at home against the defensive-minded unit from Perm. 
The home crowd in Vladikavkaz will give the team every opportunity to win, but so far, the finishing has just not been there. They have the speed and skill to set up plays and certainly make matches fun to watch, but the lack of a decent striker is going to hurt this team.
On the other side, Amkar earned its first victory of the year against Anzhi thanks to a bizzare finish from central defender Ivan Cherenchikov, who scored the game-winner in the 75th minute and was injured at the same time. 
But Amkar has not been good away from home at all, posting only one victory in their past six matches away from the Zvezda Stadium. The absence of Cherenchikov with a fractured ankle will also help none whatsoever, as Amkar relies heavily on their center backs.
2. Anzhi (13th) - CSKA Moscow (5th): 2.
Friday, 26 March 2010, Stadion Makhachkala
Anzhi remains one of two teams that has not scored so far this season. The Dagi also lost their manager Omari Tetradze last week after he resigned from the post. Caretaker Arsen Akayev (no relation to Wenger) has been around the club since 1993, but he was in over his head against Amkar for his first match.
They have never met CSKA in any venue, but Akayev's goal has to be just keeping the score within reason. Their ability to attack, already one of the worst in the league, will be hampered even further by the fact that CSKA should possess most of the ball. In 15 shots, Anzhi players have only put three of those on goal—not a good sign.  
The Army Men are still trying to find their groove, however. A late victory over Amkar and a scoreless draw with Dinamo have proved absolutely nothing to Leonid Slutskiy. A similar result against Anzhi will not be acceptable, especially going into the biggest match in club history. He knows they need to win, and win big.
If he does not open up the attack immediately, it won't be too long before he breaks out of the usual five-defender sets, especially if CSKA cannot score early on. Once the first goal goes in, look for the floodgates to open.
3. Sibir Novosibirsk (15th) - Spartak Nalchik (3rd): 2.
Saturday, 27 March 2010, Stadion Spartak Novosibirsk
The Siberians have never met Nalchik in a Russian Premier League match, but the two sides did meet during the Kubok Rossii in 2006. 
Sibir was kept off the scoresheet in the first ever match at home, but then rebounded well with a 1-1 draw with Saturn. Aleksei Medvedev scored their first Premier League goal just before the halftime whistle thanks to a perfect feed from Czech veteran Tomas Cizek. But in both matches, a Sibir player has been sent off, so Aleksandr Makarenko will be missing this match.
Nalchik, on the other hand, has been given the easiest first three matches of any team in Russia, as they play all three newly promoted sides in a row. They first got a draw with fellow Caucasus foes Anzhi, then recorded a 2-1 victory over Alania at home. 
New goalkeeper Otto Fredriksson of Finland has played excellent football so far, showing great command of his defense, while only allowing a spot kick goal. Spartak should keep motoring along with solid defensive play.
4. Krylia Sovetov (16th) - Tom Tomsk (8th): X.
Saturday, 27 March 2010, Stadion Metallurg Samara
Krylia Sovetov were the only club to lose both of their opening games and not score a goal, but to their credit, they also played two very good sides in Zenit and Lokomotiv. They finally get a breather from title contenders when Tomsk visit Samara. 
This is a fixture where neither team has been able to claim supremacy, but Tomsk did earn a 3-1 victory in Samara last season. The Perya have only won twice in their past 12 matches dating back to 2009 and will still be without starting goalkeeper Eduardo Lobos for the foreseeable future. The Chilean still can't put too much pressure on his knee and can only play for 20 minutes before it gives out.
Tomsk started out well, with a 2-0 away win over Rostov in the first week, but then succumbed to Rubin Kazan at home. They lost two players to red cards in 20 minutes after the break and Aleksandr Bukharov scored immediately after the second was removed. 
But either way, the men from Tomsk have played some good football so far this year and should continue that against a struggling Samara squad.
5. Dinamo Moscow (6th) - Zenit St. Petersburg (4th): 2. 
Saturday, 27 March 2010, Arena Khimki
Dinamo showed once again why it is the most improved team in Russia this season with a 0-0 draw with CSKA. Thanks to a restructured defense with Moldovan international Alexandru Epureanu in front of him, Vladimir Gabulov has not allowed a goal this season while facing two of the best offenses in the process.
He'll face another one in Khimki as Luciano Spalletti and Zenit come to town. Even though the Policemen have not allowed a goal, they are still searching for an identity. They want to play good defense but also attack, and they have yet to find a perfect equilibrium. 
Zenit salvaged a late draw with arch rival Spartak in the Russian Derby off a header from center back Nicolas Lombaerts. In the second half with Danko Lazovic and Alessandro Rosina in, Zenit dominated play and surely Spalletti will see that and prepare accordingly. 
Former Zenit man Igor Semshov, now back with Dinamo, will be missing the match due to card trouble, while Epureanu, Leandro Fernandez and Kirill Kombarov are also playing on yellows. 
6. Spartak Moscow (12th) - Lokomotiv Moscow (7th): X.
Sunday, 28 March 2010, Luzhniki Stadium
In 2009, Spartak had the league's most prolific offense, led by the top scorer Welliton with 21 goals. It's been quite the opposite so far in 2010, as Valery Karpin's squad can't seem to figure anything out. They've only scored one goal all season and have been badly outplayed at times by two fellow title contenders.
The club has played exactly as the supporters feared—like a two-man club. Welliton and Alex, the playmakers on the roster, have many times been isolated up front with no support whatsoever and they haven't dealt well with physical play.
It's not a new trend either, as the club hasn't won a match in five straight weeks dating back to last November. They haven't been anywhere near as dominant at home against Lokomotiv either, as the club has lost three of the past four meetings.
After a very lackluster performance against defending champions Rubin Kazan, Lokomotiv immediately turned the train around and floored Krylia Sovetov 3-0 in Moscow.
Ukrainian newcomer Oleksandr Aliev scored twice, once from the penalty spot and the second with a majestic free kick. 
Lokomotiv is also one of the few teams in the league with the offensive firepower with Dmitri Sychev, Peter Odemwingie and Dramane Traore to be able to keep up with Spartak. There are normally a few goals scored in this one and with neither team looking like defensive juggernauts, that trend should continue.
7. Rubin Kazan (1st) - Terek Grozny (2nd): 1.
Sunday, 28 March 2010, Central Stadium Kazan
Rubin did exactly what it set out to do in Tomsk—get in, get three points, and leave. Even though they lost midfielder Andrei Gorbanets to a late red card, everything was business as usual for the defending champions. The Tatars, fresh off a last second defeat in Wolfsburg after a 119th minute goal, should finally return to full strength with all the starters back in the lineup.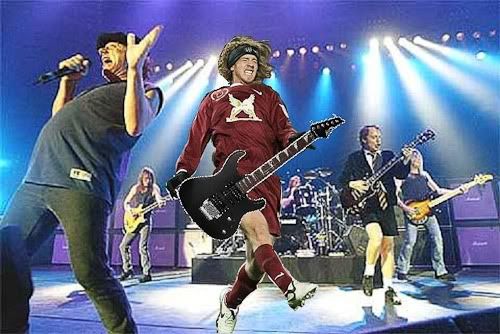 Rubin rock star, err left back, Cristian Ansaldi will be back on show. 
RFU Top 33 center back Roman Sharonov still remains sidelined with an injury however, but towering 26-year-old Aleksandr Orekhov has filled in perfectly without even seeming to notice a difference.
Rubin has also been nearly unstoppable in Kazan, as they annihilated Terek 4-0 last year.
The Chechens have also started out well this season, dumping Sibir and earning a draw with Rostov at home. However, they will be lamenting missed opportunities at the Sultan Bilimkhanov Stadium, as they should really be all square with six points alongside Rubin.
Take away the most recent away victory though and Terek only had two triumphs away from home in the entire 2009 season. 
8. Rostov (14th) - Saturn (10th): 2.
Sunday, 28 March 2010, Olympic Stadium Rostov
To finish off the weekend, Rostov hosts Saturn hoping for a better result than their first home match. The Selmashi had a horror second half falling to Tomsk, but they did rebound to get a draw in the always imposing Sultan Bilimkhanov Stadium. It came at a ridiculously high price however, as eight players were carded in the process.
Saturn has drawn twice at one apiece but knows they need to do better. Both goals have come from a somewhat surprising source, 28-year-old midfielder Aleksei Ivanov. In 2009, Ivanov only scored once all season. Saturn might also be getting Aleksei Igonin back as well as starting center back Zelao. 
Neither of the two clubs are expected to challenge for a title, it is always a very entertaining match filled with goals. The only difference is that it's been very one sided in the favor of Saturn, who has earned points in each of the past 12 meetings, winning nine of them.
Season Record: 7-9 (.438)
Current Champions: Rubin Kazan (3)
Rubin had to work a little harder, but they earned a 1-0 victory at Tomsk on Monday to become the only Russian club to win both of their opening matches. A wild affair that saw three players get sent off, a goal from who else? Aleksandr Bukharov again, and he looks to challenge for the scoring title this season.