2010 NFL Mock Draft: Pre-Combine Edition—Round Two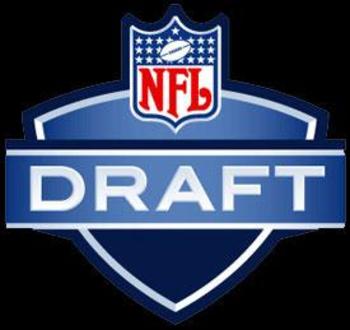 Here's my second round mock draft. I have a couple of trades in this mock.
A team that I don't have making a trade that will most likely make a trade is the New England Patriots with as many picks as they have.
Teams' opinions of draft picks change after the combine, and I expect a couple of small school players will sneak into round two.
33. St. Louis Rams—WR Golden Tate, Notre Dame
St. Louis picks up a offensive playmaker opposite Donnie Avery. The Rams go for a receiver that Jimmy Clausen is already familiar with. Defensive needs come later in the draft.
34. Detroit Lions—CB Donovan Warren, Michigan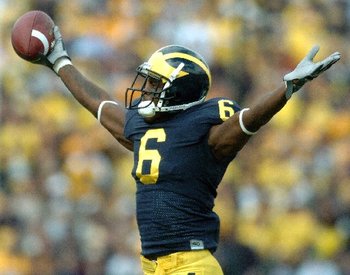 The Lions pick up secondary help to team with Louis Delmas. Detroit will look for offensive line help in the second and third round.
35. Tampa Bay Buccaneers—WR Damian Williams, USC
There isn't a offensive tackle worth drafting this high; therefore, Tampa selects a talented wide receiver to add to a depleted receiving corps.
36. Kansas City Chiefs—NT Terrence Cody, Alabama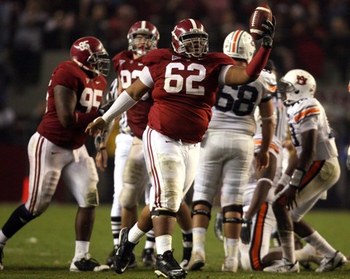 The Chiefs find their nose tackle and solidify their defensive line with Tyson Jackson and Glenn Dorsey playing at defensive end.
37. Miami Dolphins (Trade with Washington Redskins)—OLB Sergio Kindle, Texas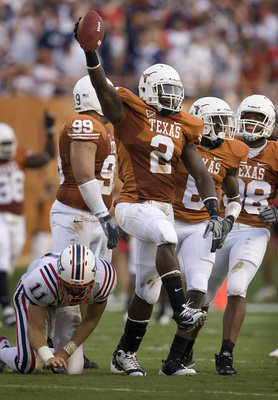 Miami trades its No. 43 pick with Washington and a third round pick in 2010 to pick up the athletic outside linebacker. This pick fills a need to replace Joey Porter and Jason Taylor.
38. San Francisco 49ers (Trade with Cleveland Browns)—ILB Brandon Spikes, Florida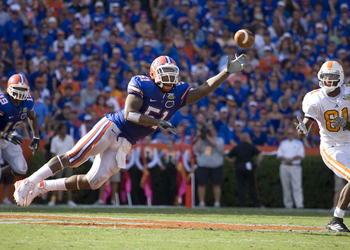 The 49ers trade the 49th pick in the draft and a third round pick in 2011 to select the eventual replacement for cousin Takeo Spikes.
39. Oakland Raiders—DE Greg Hardy, Ole Miss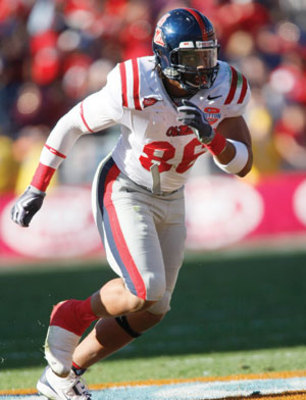 I think the Raiders should trade this pick. I have them picking Hardy to help their defensive line.
This pick will probably be a player that runs a fast 40 time at the combine at a position where the Raiders already have sufficient depth.
40. Seattle Seahawks—CB Brandon Ghee, Wake Forest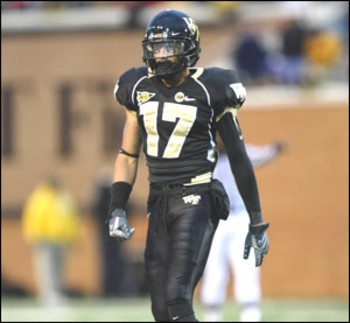 Seattle adds a starter to its secondary.
41. Buffalo Bills—WR Arrelious Benn, Illinois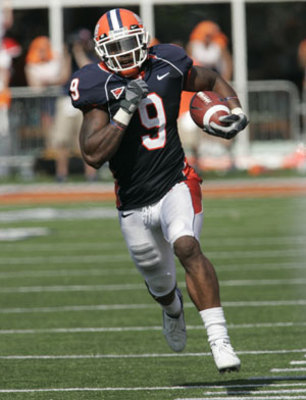 The Bills take a talented receiver to replace Terrell Owens.
42. Tampa Bay Buccaneers—OG/C Maurkice Pouncey, Florida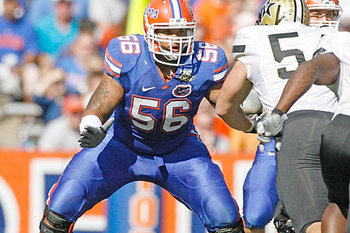 The Buccaneers add a starter to the interior of their line.
43. Washington Redskins (Trade with Miami Dolphins)—RB Jahvid Best, California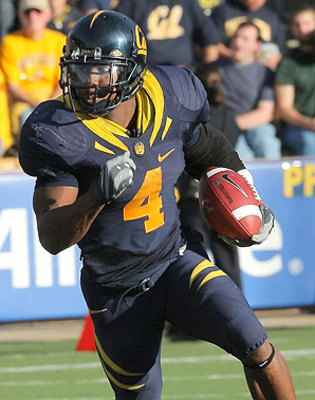 The Redskins land Jahvid Best to eventually replace an aging Clinton Portis.
44. New England Patriots—OLB Jerry Hughes, TCU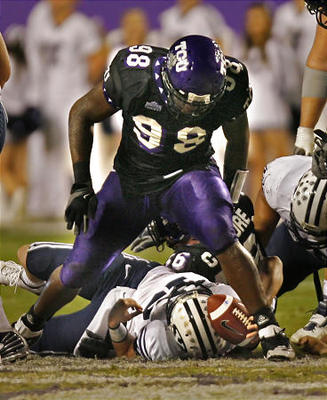 The Patriots add a rush linebacker to help put pressure on the opposition's quarterback.
45. Denver Broncos—DE Jared Odrick, Penn State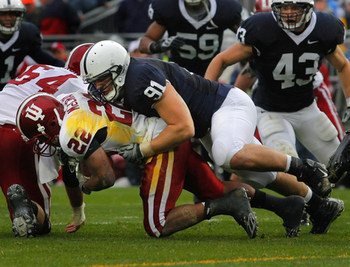 The Broncos add a potential starter and defensive line depth with Odrick.
46. New York Giants—S Nate Allen, South Florida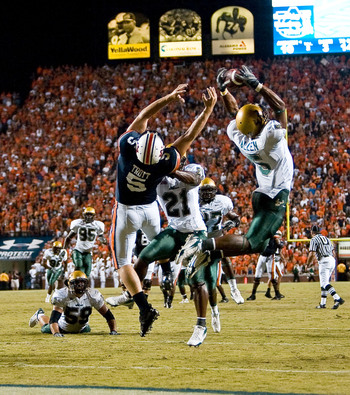 The Giants select an underrated player out of South Florida. This selection will help the Giants keep the speedy receivers in their division in front of them.
47. New England Patriots—DE Lamarr Houston, Texas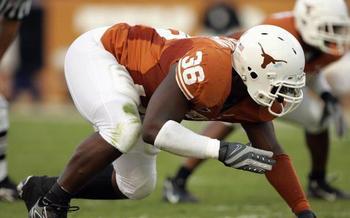 The Patriots pick up some defensive line depth with this selection. They could also add some line depth or secondary depth with this pick.
I would expect the Patriots to trade at least one of their second round picks and come away better with the deal.
48. Carolina Panthers—DE Corey Wootton, Northwestern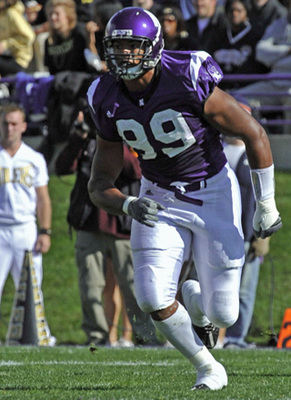 The Panthers pick a defensive end to replace Julius Peppers.
49. Cleveland Browns (Trade with San Francisco 49ers)—CB Perrish Cox, Oklahoma State
The Browns add a corner to start from day one.
50. Kansas City Chiefs—OG Vladimir Ducasse, UMass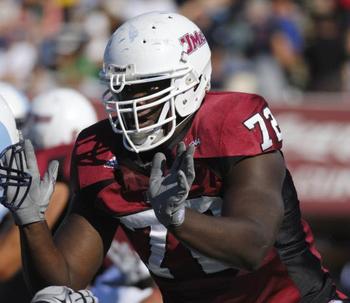 The Chiefs add Ducasse to help improve their offensive line.
51. Houston Texans—S Chad Jones, LSU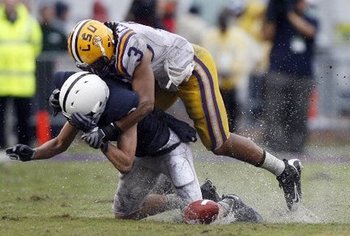 The Texans add a safety in the second round after passing over Earl Thomas in the first.
52. Pittsburgh Steelers—DT Cam Thomas, North Carolina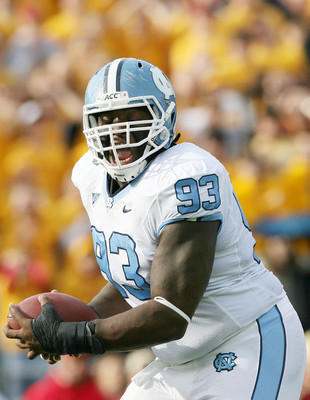 The eventual replacement for Casey Hampton.
53. New England Patriots—WR/RB Dexter McCluster, Ole Miss
The Patriots add the small, quick playmaker to an already dangerous offense.
54. Cincinnati Bengals—WR Mardy Gilyard, Cincinnati
The Bengals add another wide receiver.
55. Philadelphia Eagles—TE Aaron Hernandez, Florida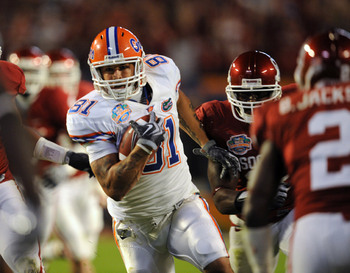 The Eagles pick up an athletic tight end after passing on Jermaine Gresham in round one.
56. Green Bay Packers—CB Kareem Jackson, Alabama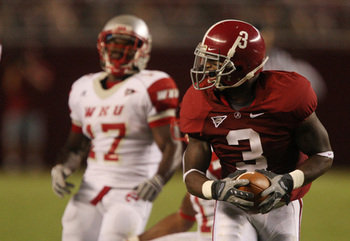 A young corner to add to a veteran secondary.
57. Baltimore Ravens—CB Devin McCourty, Rutgers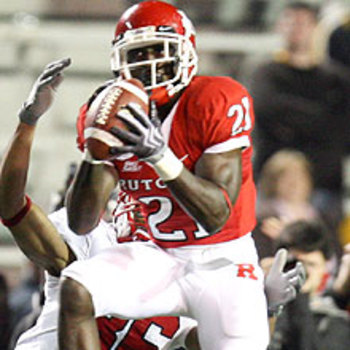 The Ravens add help at the cornerback position.
58. Arizona Cardinals—OT Kyle Calloway, Iowa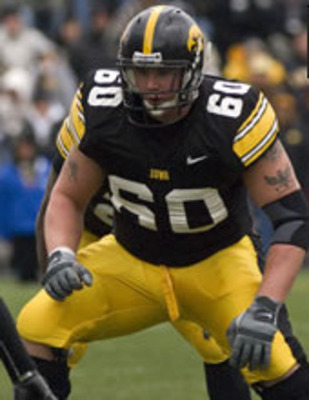 Arizona adds help and depth on the offensive line.
59. Seattle Seahawks (Trade with Dallas Cowboys)—QB Colt McCoy, Texas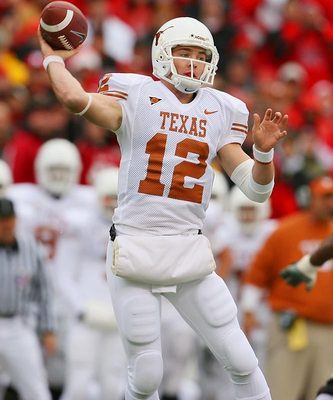 The Seahawks trade a first round pick in 2011 and a fourth round pick in 2010 to pick up their quarterback of the future.
60. San Diego Chargers—OLB Koa Misi, Utah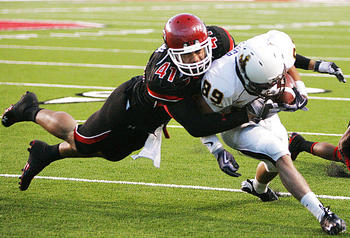 San Diego adds a pass rusher.
61. New York Jets—OLB Ricky Sapp, Clemson
The Jets add a pass-rushing outside linebacker.
62. Minnesota Vikings—CB Dominique Franks, Oklahoma
The Vikings pick Franks to add depth to the secondary.
63. Indianapolis Colts—ILB Daryl Washington, TCU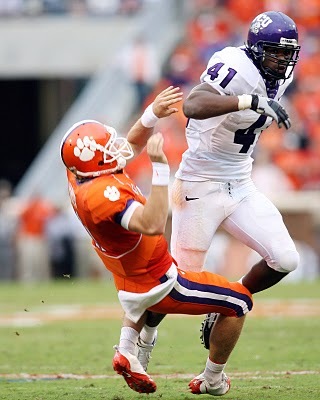 The Colts add depth and a possible starter to their linebacking corps.
64. New Orleans Saints—S Reshad Jones, Georgia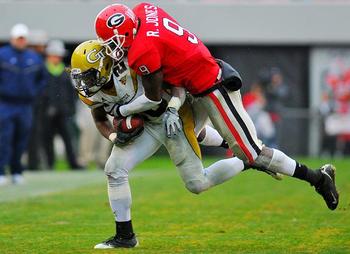 The Saints pick a safety to eventually replace Darren Sharper. I could also see them looking for some defensive line help or an outside linebacker with this pick.
Keep Reading