Being an Arsenal fan can't be easy—promised the world every season, given very little.
The pre-season air is as optimistic as usual at the Emirates in 2014, but this time around, the impending campaign looks certain to be successful.
Though Alexis Sanchez made the switch to north London earlier this month, per BBC Sport, the world-class links haven't stopped there, and Real Madrid's Sami Khedira is the latest star reportedly on Arsene Wenger's radar.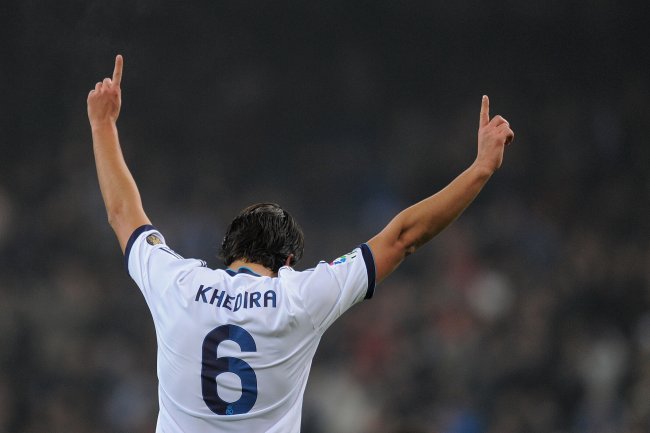 Denis Doyle/Getty Images
As Jeremy Wilson of The Telegraph reports, Wenger has made Khedira his No. 1 target in the transfer window, but landing the World Cup winner won't come cheap.
With Metro revealing that the Gunners have agreed a £23 million fee for Khedira, who also demands £150,000 per week, you have to wonder just how big a hit the club's transfer budget will be taking if the German makes the switch.
However, if Wenger does put his hand in his pocket to bring Khedira to the Emirates, then it may well prove another transfer masterstroke from the Frenchman.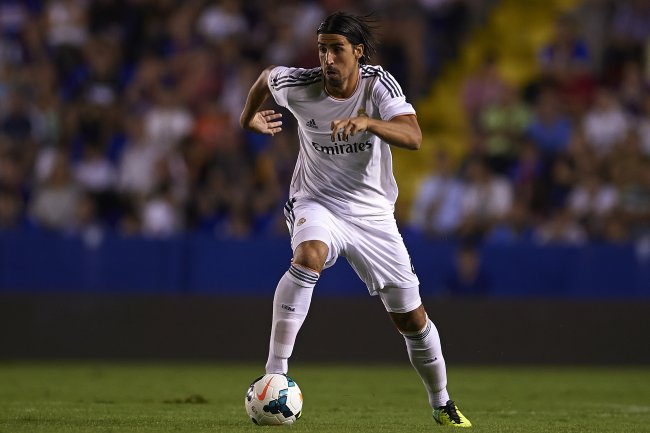 Manuel Queimadelos Alonso/Getty Images
A defensive midfielder is exactly what the Gunners need, a player who can act as the team's anchor and keep them ticking over—giving adventurous midfielders like Aaron Ramsey and Jack Wilshere the chance to shine at the right end of the pitch.
That's exactly what the fans seem to want, too, and Piers Morgan is among many getting excited at the prospect of seeing Khedira in red:
If we can lure Khedira too in DM role, and confirm Debuchy - then we have a team. A proper team.

— Piers Morgan (@piersmorgan) July 11, 2014
Khedira was phenomenal for Germany in Brazil, and it was clear that he was missed in the World Cup final after having to withdraw at the last minute.
The 27-year-old wasn't exactly deployed as a defensive midfielder at the World Cup, though, as he occasionally found himself as Germany's furthest-advanced central midfielder looking to dictate attacks.
However, the defensive role is where Khedira produces his best football. The fact that he produced such sterling football going forward is just credit to his adaptability.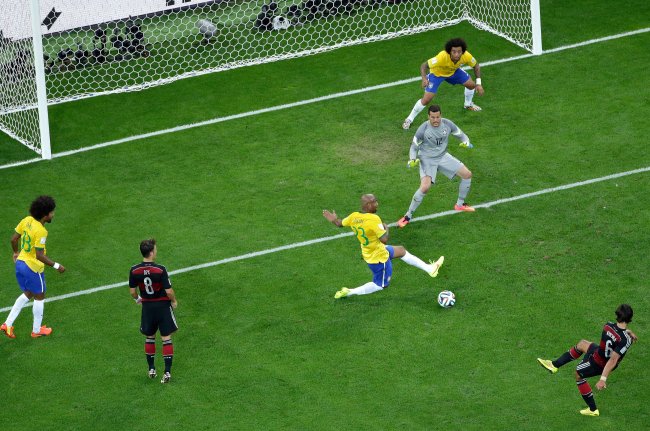 Pool/Getty Images
Mikel Arteta held the defensive responsibility at Arsenal last season, but with his 32 years now catching up on him, the time for change is perfect for Wenger.
Let's not forget, either, Arteta was far from a defensive player when he arrived at the Emirates, but under Wenger's guidance, he's become an effective holder.
Similar to the Spaniard, Khedira's ability to adapt in a midfield is what makes him so worth chasing, as he can shine with every responsibility—given Arsenal's star-studded central midfield, that could prove useful.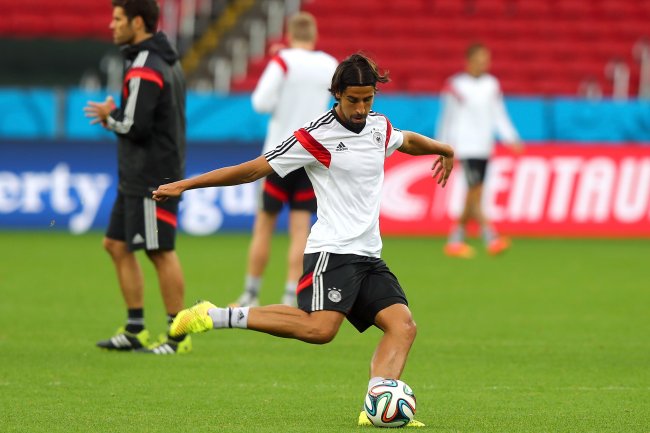 Martin Rose/Getty Images
Take Ramsey, for example; for all his goalscoring, attacking exploits, he still remains one of the hardest defensive workers across the Gunners midfield.
Brazil has proved that Khedira can flourish in the attacking role, and if he can form a partnership in midfield with Ramsey that shares the defensive responsibilities, then Wenger has a flexible middle two at his disposal.
Though with Ramsey proving that the advanced areas are where he feels home, Khedira would be playing defensively under Wenger, and he's more than capable of doing so with aplomb.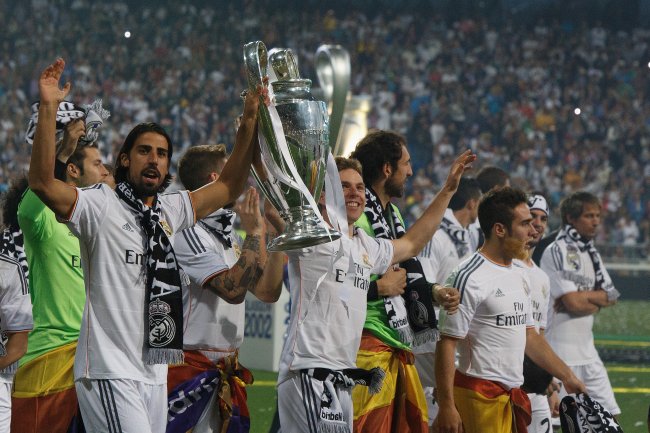 Pablo Blazquez Dominguez/Getty Images
The one thing that calls Khedira's transfer into question is the financial side of it, but finding a cheaper replacement for the German isn't what the Gunners need.
His countryman, Lars Bender, has also been linked with a move to the capital, per the Express, but it's fair to say that no one for £20 million or less can provide the brilliance that Khedira can.
The good news for Arsenal fans is the move looks to be edging closer with every day that passes, and Guillem Balague revealed that Khedira's agent appears far from keen to renew his player's contract at the Bernabeu:
Khedira: RM want to renew his contract (1 year left). If he doesn't they will sell him. So far his agent is not in a rush 2 meet club

— Guillem Balague (@GuillemBalague) July 12, 2014
Though he'd be leaving a star-studded outfit at Real Madrid, he'd be joining a similarly impressive squad at Arsenal, and new signing Sanchez believes the club have what it takes to reap success next term—per Arsenal.com:
The team not only plays really good football, but the squad is really good and we can win silverware. We have a great squad and we are a big club. We can achieve big things. Playing regularly wasn't the only reason why I came here. I came here to win the league title, the Champions League and every title at stake.
Khedira certainly has experience winning "every title at stake," becoming a domestic European and international world champion this year.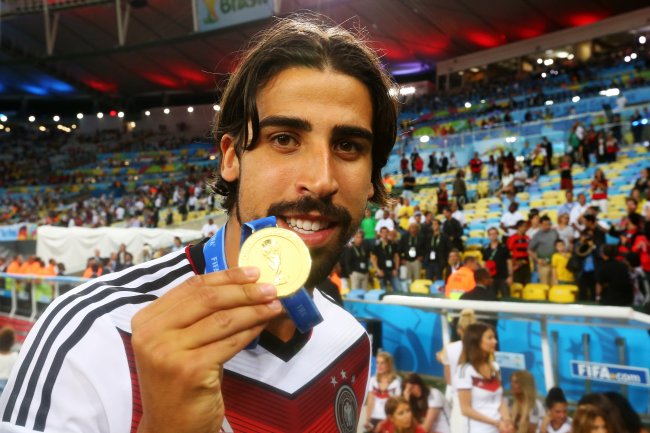 Martin Rose/Getty Images
Such experience would be valued by Wenger in the 2014/15 season, as crossing the line in the league has been the club's Achilles' heel in the last few campaigns.
With the FA Cup now calling the Emirates its home, it's up to the Arsenal boss to make sure that the success doesn't stop, and signing Khedira would be the right way to go about it.