Hetero-tainment: A-Rod & K-Hud, Gisele Catches TB12
June 22, 2009
This installment of Hetero-tainment includes a picture of Kate Hudson in Miami, Gisele returning to her man, videos of Willy El Tiburon humping anything he can, a stupid kid wearing ice cream, and an unnecessary picture of Megan Fox.
A-ROD & K-HUD HIT MIAMI
As previously mentioned, Alex Rodriguez and Kate Hudson hit the town in Miami. Here's a picture from the night.
Via People:
Kate Hudson heads to Blade at Miami Beach's Fontainebleau Hotel after a cozy dinner with Yankees player Alex Rodriguez and friends Friday night. "They were affectionate with each other and very cute," a source tells PEOPLE of the couple – in town for his team's matchup against the Florida Marlins.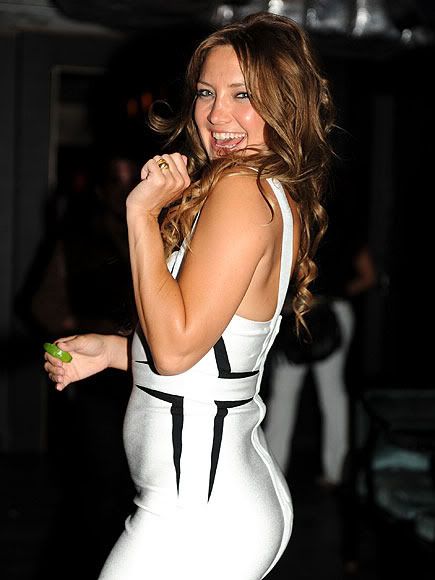 ATHLETES ON THE TOWN
Earlier this month, Ochocinco got advice from Denzel Washington.  Now he's listening to Jason Sudeikis.  That's probably not a good trend.
Via Page Six:
JASON Sudeikis of "Saturday Night Live" giving relationship advice to NFL star Chad Ochocinco and his girlfriend in the green room of HBO's "Joe Buck Live" . . . TIKI Barber picking up six pulled-pork and chicken sandwiches for his pals from Southern Hospitality on Second Avenue . . . BALLERINA Nina Ananiash villi, Mouna Ayoub, novelist Adam Davies and p.r. guru Bobby Zarem at Elaine's . . . PEYTON Manning lunching at '21′ with older brother Cooper . . . ANDREA Bocelli, with the help of an assistant, checking digital recorders at the J&R on Park Row.
MONEYBALL NEEDS BAILOUT
Did anybody even want to see this movie?
Via FilmSchoolRejects:
Today, by my watch, production on Moneyball – the flick adapted from the fantastic book by Michael Lewis that chronicles the Oakland A's baseball team and their general manager Billy Beane as he builds a team with monetary limitations – was supposed to begin. As of right now, by my watch, it is not.

So what would make Columbia cancel production on a Brad Pitt-starring, Steven Soderbergh-directed adaptation of a well-liked book? According to Variety, Chairman of Columbia Amy Pascal tossed the flick into limited turnaround on Friday after reading a fresh draft of the script that Soderbergh wrote himself. Apparently it was so different from the original Steven Zaillian versions that she scrapped the whole deal.
TOM BRADY PICKS UP GISELE
Tom Brady was wearing a hat with his TB12 logo.  Damn, I'll never score a supermodel girlfriend without my own personal logo to wear around.
Via JustJared:
Newly mom-to-be Gisele Bundchen carries a large bag at Los Angeles International airport and hops into her husband, Tom Brady's car on Sunday (June 21).

10+ pictures inside of Gisele Bundchen and her baby arriving at LAX…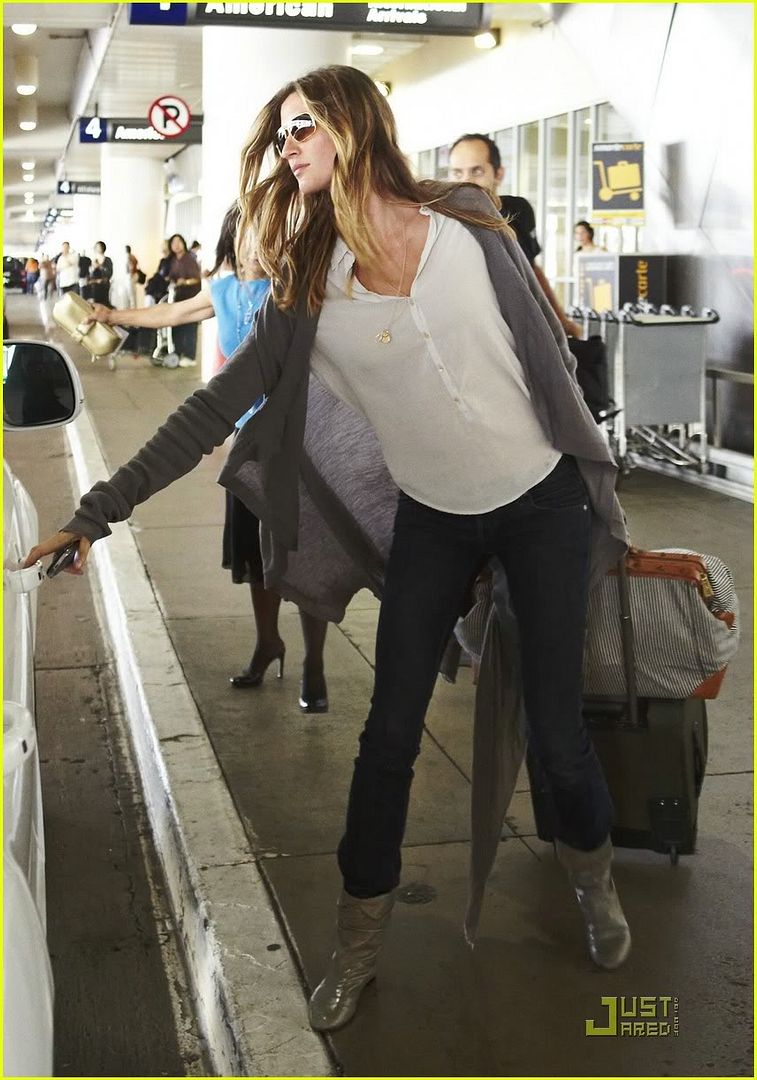 MICHAEL SCHUMACHER IS THE STIG
Top Gear is an awesome show. Another great episode is their attempt to destroy a Toyota Hilux.
Via BBC:
The Stig, a mystery driver who tests high-performance cars on Top Gear, has been "revealed" as Michael Schumacher.

The seven-times Formula 1 champion dressed as the show's famous driver and removed his helmet during an interview with presenter Jeremy Clarkson.

However, an appalling driving performance by Schumacher at the end of the show cast doubt on the "revelation".

Clarkson told viewers: "I don't think Michael Schumacher is the Stig".

The presenter had earlier revealed in his column in the Sun that Stig's identity would be a "staggering surprise" to viewers.
TAYLOR SWIFT RAPS
Not sports related… but too absurd not to mention.
Via People:
"No, I ain't got a gun / No, I ain't never really been in a club / Still live with my parents but I'm still a thug."
– Taylor Swift, rapping with T-Pain, in a pre-recorded video that aired at the CMT Music Awards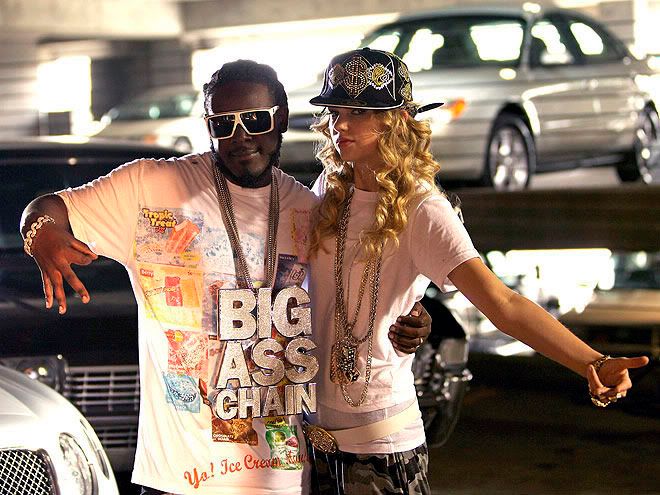 WILLY HUMPS WHAT WILLY WANTS
Is it possible for a mascot to be your hero?  The answer is yes.  Willy El Tiburon is the baddest mascot on the planet.
Via TotalProSports:
The inflatable shark is known for humping anything in sight. His wish list includes female mascots, cheerleaders, dogs, and even the jerseys of opposing teams. During a match last week against Cucuta Deportivo, Willy took the oppositions jersey and sexually violated it in several ways. The act earned the giant fish a ban from performing his duties. He probably should have just acted like other soccer mascots and punch opposing players in the face, rather than masturbate to their shirts.
ANOTHER MEGAN FOX PICTURE
This is your reward for reaching the bottom of the post.