Even without Lindsey Vonn in the 2014 Winter Olympics in Sochi, the American ski team still has plenty of superstars littering the roster
Julia Mancuso is certainly one of those athletes.
Will Julia Mancuso medal in the super-combined?
Mancuso's status as a legend is already cemented, regardless of what happens in Sochi. That being said, winning a medal of any kind, especially the gold, at the super-combined competition would boost her legacy even more.
Here is the broadcast schedule for the women's super-combined event that Mancuso will hope to dominate:
Women's Super-Combined Downhill
Date: Monday, Feb. 10
Time: 2 a.m. ET, 11 a.m. Sochi time and 7 a.m. GMT
TV Broadcast: NBC at 8 p.m. ET (rebroadcast) and BBC at 7 a.m. GMT
Women's Super-Combined Slalom
Date: Monday, Feb. 10
Time: 6 a.m. ET, 3 p.m. Sochi time and 11 a.m. GMT
TV Broadcast: NBC at 8 p.m. ET (rebroadcast) and BBC at 11 a.m. GMT
Despite the well-deserved attention that Vonn receives, no American woman has as many major championship medals as Mancuso with five from the World Championships and three from the Olympics. She was the gold medalist in the giant slalom in the 2006 Olympics in Torino and the silver medalist in downhill and super-combined in Vancouver in 2010.
Mancuso tried to explain to David Leon Moore of USA Today why she is seemingly more successful on the Olympic stage than World Cup races:
Growing up, I've always had that Olympic dream. Just coming from Squaw Valley and growing up with the Olympic rings in my backyard.

I guess I knew the World Cup existed, but I didn't know we had such a big tour and that it would be my life. So with that dream, it has always been something I always focused on. I was inspired by all the other athletes and everyone's stories. It really touches me to do my best.
If she is to add to her Olympic resume, she will have to win a medal against the following threats.
Maria Hoefl-Riesch, Germany
The favorite for the super-combined event is the defending Olympic champion Maria Hoefl-Riesch of Germany.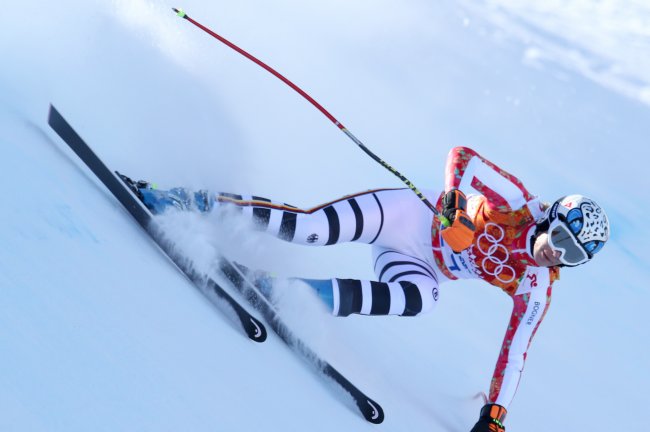 Alessandro Trovati/Associated Press
She brings arguably more speed and technical skill than any of the competitors in the field and is looking to become the second skier ever to win back-to-back Olympic titles in combined. Only Janica Kostelic of Croatia can claim that on her resume.
Hoefl-Riesch may have more Olympic medals if a knee injury didn't keep her out of the 2006 Olympics. Look for her to try to make up for lost time once again in Sochi.
Marie Michele-Gagnon, Canada
One thing that Marie Michele-Gagnon cannot be accused of is failing to enjoy her Olympic experience:
Let the games begin!!! Go Canada Go!!! #proud #féroce #openingceremony #sochi2014 http://t.co/KsvAk88GvB

— Marie-Michèle Gagnon (@MarieMGagnon) February 7, 2014
The 10-time Canadian national champion earned her first World Cup podium in 2012 and will look to parlay that momentum into a medal for Canada.
Michele-Gagnon's strength is the second slalom run, which means she needs to stay close to the leaders in the downhill if she wants to win a medal, especially gold. It is difficult to imagine the Canadian emerging from too far back after the downhill run, but if she is within striking distance going into slalom, she has to be considered one of the favorites.
Nicole Hosp, Austria
In terms of versatility, it's hard to get better than Nicole Hosp of Austria.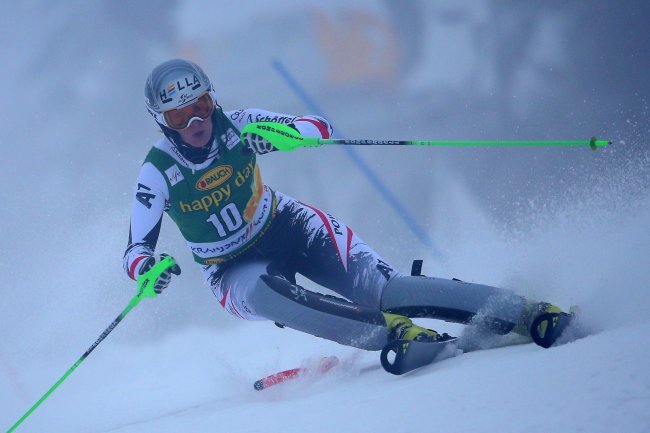 Giovanni Auletta/Associated Press
She has World Cup titles in four of the five alpine skiing events and is only missing a downhill championship. Only Vonn, Tina Maze, Anja Paerson, Pernilla Wiberg, Janica Kostelic and Petra Kronberg count titles in all five disciplines to their resume.
Since 2006, Hosp has seven podiums in World Cup super-combined starts and is certainly a threat to win a medal in Sochi.
She missed the 2010 Olympics in Vancouver with a knee injury but did manage to win a silver medal in slalom in 2006 in Torino.
Follow me on Twitter: