Ranking the Greatest Rookie Seasons in PGA Tour History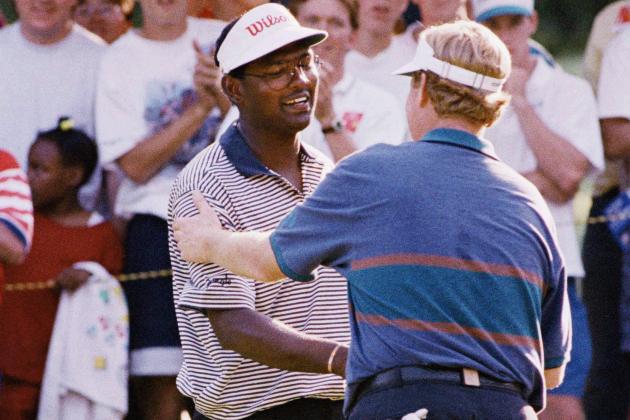 Bebeto Matthews/Associated Press
Vijay Singh had a great season in 1993, including a win in the Buick Classic.
The PGA Tour has only named a Rookie of the Year since 1990.
That eliminates some potentially great rookie years by some of the great names in golf history, but that's the way it has worked out.
That doesn't mean, however, that the Rookies of the Year since then haven't had some amazing first years as professionals. But this category isn't just for the fresh-faced youngsters out of college.
It applies to players' first year on the PGA Tour, regardless of what experience they've had elsewhere around the world.
Here are my thoughts on the best rookie seasons since 1990.
Begin Slideshow

»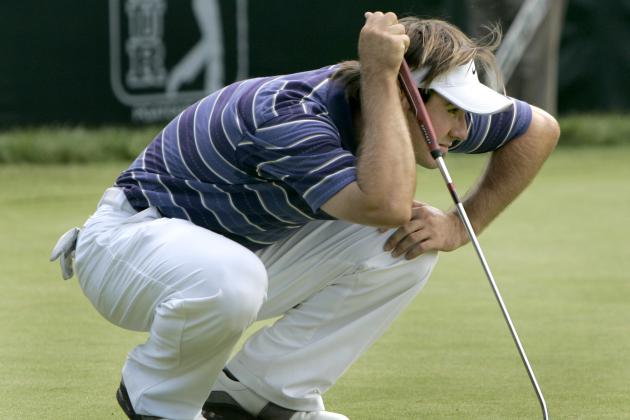 JEFF ROBERSON/Associated Press
Not all of Trevor Immelman's putts went in during the 2006 season, but a lot of them did.
Trevor Immelman will always be remembered for his stunning victory in the 2008 Masters, but he put together a very nice rookie season, too. In 2006, he won the Western Open and finished tied for fifth in the Canadian Open and the Tour Championship.
Add to that seven top 10s and you can see how he managed to finish seventh on the money list in 2006.
That, by the way, is the highest finish of any Rookie of the Year winner.
Immelman's Masters win was shocking because it came just eight weeks after doctors removed a golf ball-sized benign tumor from his diaphragm. The next year he was sidelined by tendonitis in this left wrist and elbow.
He has been on the comeback trail since that time.
MORRY GASH/Associated Press
Carlos Franco gives his Greater Milwaukee Open a little love in 1999.
Carlos Franco definitely was one of those streaks across the PGA Tour skies when he arrived in 1999 at the age of 34.
The native of Paraguay won the COMPAQ Classic of New Orleans and the Greater Milwaukee Open in his rookie year. He finished third three times and tied for sixth at the Masters. Notable is his GMO win came with a winning score of 20-under par.
What makes his rookie season even more special is he was the first rookie to earn over $1 million in his first season on the PGA Tour.
He came from humble beginnings, growing up in a one-room house with a dirt floor. But he overcame that to play on golf's greatest stage for a short period of time.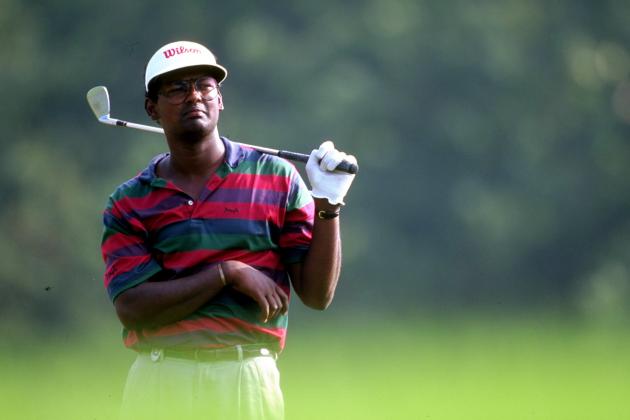 David Cannon/Getty Images
Vijay Singh was a well-seasoned rookie in 1993.
Vijay Singh posted one win in his PGA Tour rookie season of 1993, but he had already won four times on the European Tour by then.
What made his first season on the PGA Tour so impressive was he had six top-10 finishes in 14 starts. His win came in a playoff over Mark Wiebe in the Buick Classic. He also finished fourth in the PGA Championship and earned enough money to finish 19th on the money list.
Singh went on to be a force in the game well into his 40s, but his performances have faded over the last few years.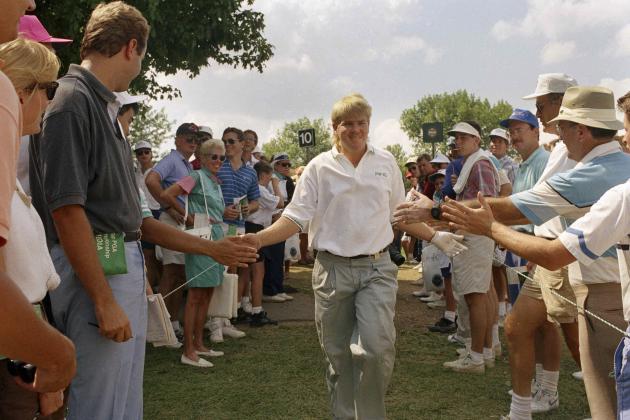 Ron Heflin/Associated Press
The boyish face of John Daly in 1991 as he interacted with fans.
The odds of a player getting into a major championship as a ninth alternate are huge. The odds of a player getting into a major championship as a ninth alternate and winning the championship are incalculable.
But that's what John Daly did as a rookie in 1991. He won the PGA Championship at Crooked Stick, taking the golf world by surprise.
But there was much more to Daly's Rookie of the Year season. He had 11 top-25 finishes and wowed the PGA Tour with a driving distance average of 288.9 yards.
Daly finished third in the Chattanooga Classic and third in the Tour Championship, the latter boosting him to 17th on the final money list.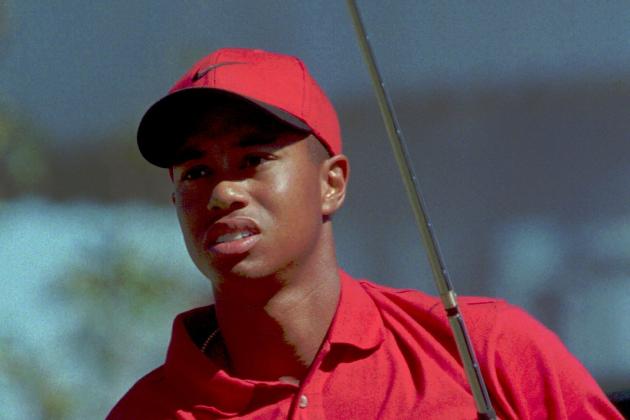 PETER COSGROVE/Associated Press
It didn't take Tiger Woods long to get used to winning.
Looking back at Tiger Woods' spectacular run on the PGA Tour, there really is no other way his rookie year could have gone.
His first PGA Tour event as a professional was in September of 1996 in Milwaukee. Over the next two months he showed the golf universe what it was in for.
He won the Las Vegas Invitational and Walt Disney World/Oldsmobile Classic and finished third in the B.C. Open and Texas Open. My math tells me that's two wins in eight starts. His scoring average of 69.44 was second to only Tom Lehman.
But he wasn't finished. He played in the Tour Championship and earned a tie for 21st and earned $790, 594. Not bad for two months' work.
And, as they say, the rest is history.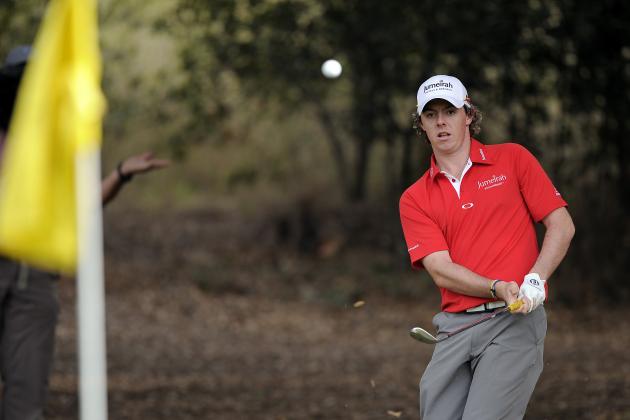 Mark J. Terrill/Associated Press
Rory McIlroy spent a lot of the 2010 season flag-hunting.
The fact that Rory McIlroy didn't win the Rookie of the Year award in 2010 is still one of golf's great mysteries.
The honor that year went to Rickie Fowler, who had a nice year but didn't win and was not a factor in any of the major championships. He didn't qualify for the Masters or U.S. Open, tied for 14th in the British Open and tied for 58th in the PGA Championship.
McIlroy, on the other hand, won the Quail Hollow Championship going very low, 62, against a very good field in Charlotte. And there were his two ties for third in the British Open and PGA Championship.
Five top 10s for McIlroy in 16 events, compared to Fowler's seven in 28 starts.
I guess there are some things we just aren't supposed to understand, but it was a spectacular season for McIlroy.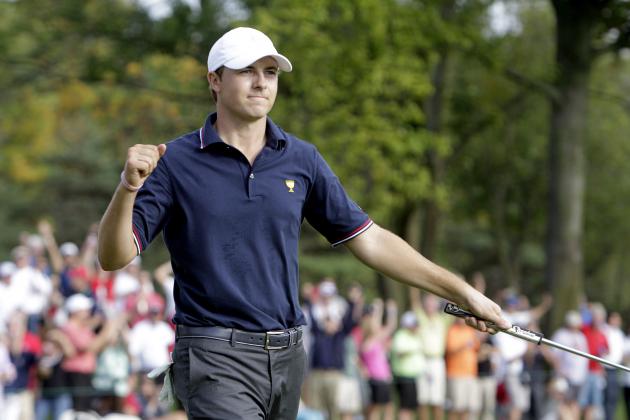 Jay LaPrete/Associated Press
Jordan Spieth did a lot of this in 2013.
The other Rookie of the Year seasons listed were all, in their own ways, special.
But what Jordan Spieth did last year in his first year as a pro went beyond that.
When he turned pro in December of 2012, he had no status on any tour. He took advantage of sponsor's exemptions to win over $500,000 by the end of April. And then things really started getting good for him.
From then to the end of the season, he posted eight top-10 finishes, won the John Deere Classic and was a dominant force in the FedEx Cup playoffs, finishing in the top 20 in all four events.
He almost won the Tour Championship, finishing second and was a captain's pick to the United States Presidents Cup team.
But the most impressive thing about what he accomplished is that he made the long journey from no status to playing in the Tour Championship. That hadn't been done since 1996 when that Woods fellow made the same journey.
Enough said.