It says much about the size of Manchester United's problems in the centre of midfield that even the record transfer of a World Cup-winner couldn't hide it.
Juan Mata's arrival lifted the mood around Old Trafford after a traumatic seven months since Sir Alex Ferguson's retirement.
But even while the Spanish midfielder was holding up his new No. 8 shirt last week, there were grumblings among the fans that the key need had still not been addressed.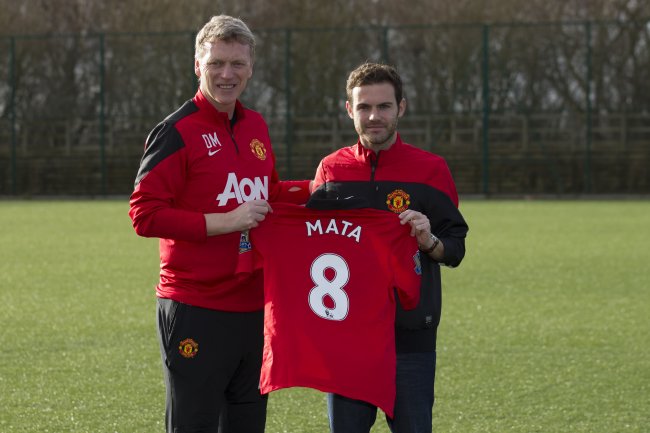 Jon Super/Associated Press
The transfer deadline came and went on Friday night without a central midfielder heading through the doors at United. It means David Moyes will have to rely on what he's got for the rest of the season.
United's weakness in midfield was highlighted on Tuesday night against Cardiff, a game that should have been all about Mata.
But it wasn't. And it wasn't because Moyes fielded a midfield of Phil Jones and Ryan Giggs. United got away with it at home against Cardiff because of the brilliance of their attacking players.
That will be enough to win some games, especially at Old Trafford. But it won't be enough every week. And especially at places like the Britannia Stadium.
United and Moyes were on the end of some bad luck against Stoke on Saturday. Injuries to Jonny Evans and Phil Jones in the first-half meant Michael Carrick, back after an ankle injury, was forced to play at centre-half for 50 minutes.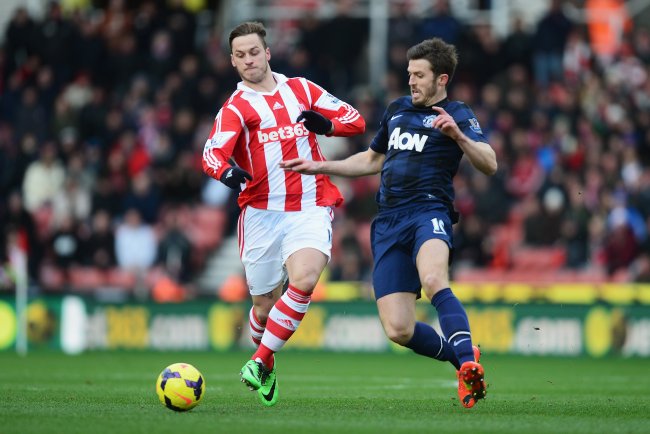 Jamie McDonald/Getty Images
Without Carrick in midfield, United looked stunted. He's become a master at picking up the ball and moving it on quickly and precisely.
Without him, Wayne Rooney, Robin van Persie, Mata, Ashley Young and Danny Welbeck weren't given anything to work with. When they did get the ball, it wasn't quick enough, and they were crowded out by Stoke's determined and dogged defence.
Mata's arrival was a signal of intent. But the timing, that it came before Moyes made a significant improvement to his threadbare midfield, will look more and more misguided with each defeat and each disappointment.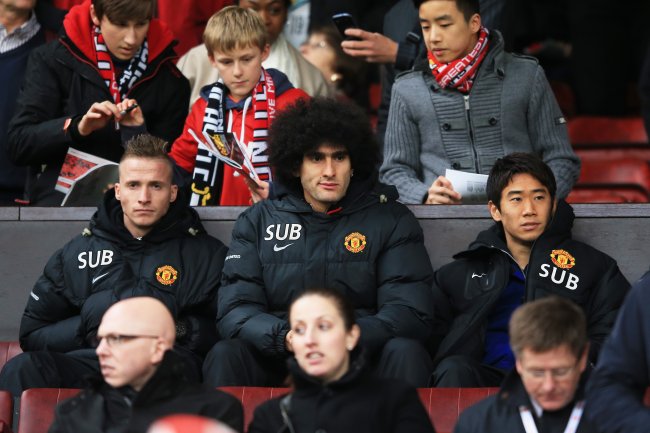 Richard Heathcote/Getty Images
With Tom Cleverley struggling for form and Darren Fletcher still finding his fitness, Moyes' hopes may rest on Marouane Fellaini.
The Belgian midfielder hasn't even started to live up to his £27.5 million price-tag. But if he can make his comeback from injury sooner rather than later and finally settle in at Old Trafford he might be able to patch up United's midfield until the summer.
If not, United's chances of a top four finish this season look slim—even with Mata.