Manchester United Transfer Rumours: Marco Reus Chase Boosted by Jurgen Klopp
Use your ← → (arrow) keys to browse more stories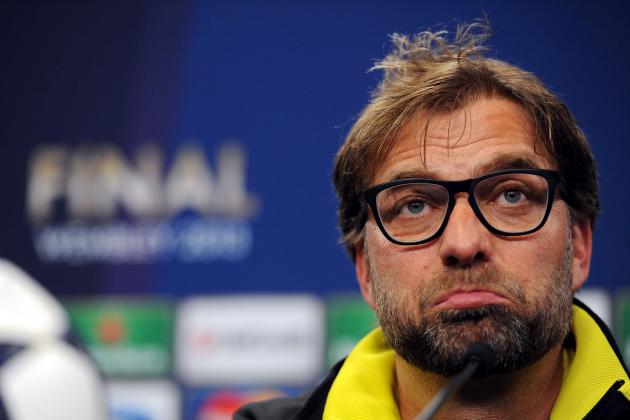 Handout/Getty Images

Borussia Dortmund's struggles this season are leading to Marco Reus becoming an increasingly realistic transfer target for Manchester United after it was hinted that Jurgen Klopp is losing his touch at Signal Iduna Park.
Klopp has brought unheralded success to the Westfalenstadion since arriving from Mainz in 2008. The Black and Yellows have since gone on to win back-to-back Bundesliga titles, a DFL Supercup and a DFB Pokal trophy. The manager himself has twice won the German Football Manager of the Year award in 2011 and 2012.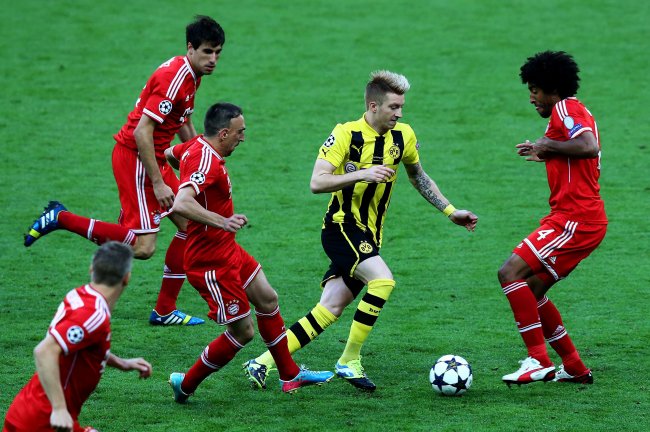 Martin Rose/Getty Images
However, Dortmund are currently third in the Bundesliga, 12 points away from leaders Bayern Munich and five off second-placed Bayer Leverkusen.
That gap was stretched to its current length by the 2-2 draw against Hoffenheim over the weekend, a match in which Klopp's men initially found themselves 2-0 down.
Speaking after the game, Klopp is reported by John Edwards of the Daily Mail Online as asking a Bild reporter which publication he represented despite being on first-name terms with the journalist after having known him for a decade.
Edwards writes:
Bizarrely, Klopp asked him which paper he represented, despite being on first-name terms with him for years and knowing he has always worked for Germany's top-selling daily Bild. When the reporter replied, Klopp snarled: 'You must lead a very dirty, unclean life, in that case.'
While having his zanier moments from time to time, either on the sidelines or away from the pitch entirely, Klopp has always given off a fairly calculated exterior and is known as a great footballing tactician.
However, this recent outburst is a more worrying side of the Dortmund boss, showing that pressure may indeed affect even the coolest of personas. And with Dortmund struggling, Reus reportedly "harbours concerns," according to Edwards' article.
In fairness to Klopp, injuries have been incredibly unkind this season. Goal.com's Cristian Nyari backed this up over Twitter:
This pretty much sums up Dortmund's season. Today Klopp played his 7th different center back pairing. Last season he used only 3 in 52 games

— Cristian Nyari (@Cnyari) December 14, 2013
Through good form and bad, however, Reus has managed to continue producing on the pitch, and according to Transfermarkt.co.uk, he has 11 goals and 10 assists to his name in 23 starts this season.
Having been born and raised in the area, the 24-year-old may seem among the most likely candidates to stick with the club through even the harsher times, but then the same might have been thought of former Dortmund poster boy Mario Goetze, now of Bayern Munich.
"Rolls" Reus suits a selection of David Moyes' woes right now. The club aren't displaying the attacking devil that they have been capable of in recent seasons, their lack of top-quality depth on the flanks being a big reason as to why.
As versatile as they come across the creative and forward lines, Reus certainly suits United's priorities, but it's a seller's market.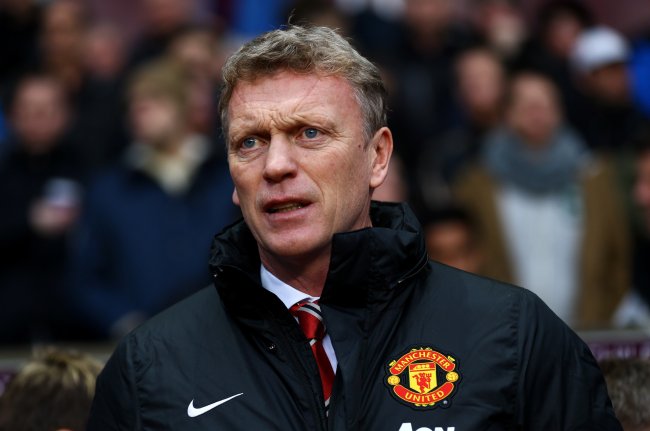 Matthew Lewis/Getty Images
Klopp's loosening of control at Dortmund could well trickle down to other aspects of the club, and the Red Devils will hope that the playing staff is one of those sectors.
It's often said that there exists a fine line between genius and insanity, and Klopp's demonstration with the German press this weekend aligns itself to such a theory. If Moyes can capitalise to lure Reus away from Dortmund, he will have his own claims to genius among United supporters.