Given his team's current league position, Robin van Persie may be thinking he picked a poor time to join Manchester United. However, unfortunately for the Dutchman, there is no way back for him at Arsenal.
Last season, Van Persie's decision to move appeared justified. Arsenal laboured to fourth place, while Van Persie finished as United's top scorer and was able to celebrate winning his first Premier League title.
For Van Persie, winning the league meant a lot. He took a lot of stick for leaving Arsenal, so holding that trophy aloft must have felt like vindication.
However, that joy was short-lived. Just a matter of months later, things don't look quite so rosy at Old Trafford. According to reports in the Metro, pundit Mark Lawrenson even believes Van Persie may have gone so far as to hand in a transfer request.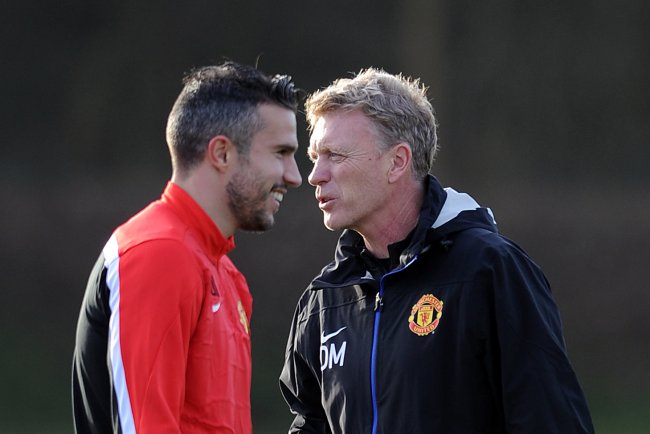 Chris Brunskill/Getty Images
Since David Moyes took over from Sir Alex Ferguson, United have lost their aura of invincibility. United currently sit ninth in the table. Retaining their title looks improbable. Even qualifying for the Champions League will be a considerable challenge.
By contrast, Arsenal are flying. They are presently five points clear of Manchester City and Chelsea at the summit of the Premier League. Losing Van Persie was a serious blow, but Arsene Wenger has once again rebuilt a team capable of challenging.
When United lost their most recent game at home to Newcastle on Saturday, Van Persie looked the very picture of frustration. He was starved of service by a below-par midfield and saw his one effort that did hit the net chalked off for offside.
How he must envy the service that his replacement, Olivier Giroud, enjoys at Arsenal. Giroud plays ahead of the Premier League's most accomplished midfield, supplied by the likes of Jack Wilshere, Santi Cazorla, Aaron Ramsey and Mesut Ozil. Van Persie must wish United had challenged Arsenal for Ozil's signature this summer: The elegant playmaker is exactly the kind of gifted creator David Moyes needs.
Recent stories suggest Van Persie is becoming unsettled by United's struggles. However, a return to Arsenal is out of the question.
Van Persie burnt his bridges when he moved from the Emirates Stadium to Old Trafford. The Dutchman has admitted there was interest from Manchester City and Juventus, but "the little boy inside him" insisted he join the Red Devils.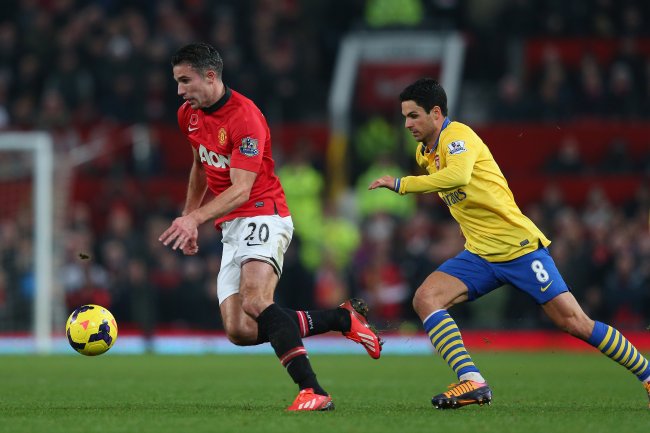 Alex Livesey/Getty Images
Arsenal's fans were apoplectic. Van Persie had the opportunity to join other clubs but instead moved to one of their most loathed rivals. It was a significant betrayal for a player who had previously claimed to be a "Gunner." His reception at the Emirates Stadium in United colours last spring suggests he will not be welcome back in North London any time soon.
Arsenal's team has evolved, too. At 30, one wonders if Van Persie's best football might be behind him. This season, he has shown signs of regressing to the fragile figure who struggled with injuries in his early twenties. He remains an accomplished finisher, but for how long?
In moving to United, Van Persie signed something of a Faustian pact. However, the Mephistophelian figure who tempted him to Manchester, Sir Alex Ferguson, has now abandoned him. If United continue to struggle during this period of transition—and, crucially, Arsenal continue to excel—Van Persie will be left wondering what might have been had he stayed at Arsenal.
Tough luck. He made his bed. Now he has to lie in it.
James McNicholas is Bleacher Report's lead Arsenal correspondent and will be following the club from a London base throughout the 2013/14 season. Follow him on Twitter here.