Over the last four games, the Minnesota Vikings have gone 2-1-1. In the three non-losses, cornerback Xavier Rhodes was on the field for more plays than usual. That is no coincidence.
In the season opener in Detroit, Rhodes started at cornerback with Chris Cook. He was on the field for 73 snaps that game, as the Vikings started three cornerbacks against the Lions. He did not make his second start until Week 9 against the Cowboys in Dallas. He started in place of Chris Cook, who did not play due to a hip injury.
With the injury to second-year cornerback Josh Robinson, Rhodes has gotten to start the last two games, and he has made the most of the opportunity. In each game, Rhodes has broken up a pass in the end zone—one intended for wide receiver James Jones in Green Bay, and one meant for Brandon Marshall against the Bears.
It's not a play we've seen made by a Vikings defensive back that often this season, and certainly not one made in consecutive games. The Vikings rank dead last in the NFL, having given up 26 touchdown passes this season.
The second of the Vikings' three first-round draft picks this season, Rhodes has earned the right to stay in the starting lineup and get significant playing time. In fact, there's a direct correlation that indicates if the Vikings want to win, Rhodes should play more.
Xavier Rhodes: Snaps Played

| | | |
| --- | --- | --- |
| | Games | Snaps/Game |
| When the Vikings Lose | 8 | 45.0 |
| When the Vikings Win or Tie | 4 | 66.2 |
Pro Football Focus
In the Vikings' eight losses, Rhodes has only started twice and has played more than 53 snaps just once. Conversely, in the Vikings' three wins and a tie, Rhodes has started three of those games and was on the field for at least 55 plays in each of them.
Xavier Rhodes showed Sunday why he has a future as a starter in this league, writes @1500ESPNJudd. http://t.co/jNXEB0I5p7. #Vikings

— 1500 ESPN (@1500ESPN) December 2, 2013
According to Pro Football Focus (subscription required), Rhodes has been one of the best pass defenders in the Vikings' defensive backfield.
Minnesota's Defensive Backfield Pass Coverage Rankings

| | | | |
| --- | --- | --- | --- |
| Player | Position | Play Count | Rating |
| Robert Blanton | S | 176 | -0.5 |
| Xavier Rhodes | CB | 625 | -0.9 |
| Harrison Smith | S | 350 | -1.4 |
| Jamarca Sanford | S | 582 | -2.0 |
| Mistral Raymond | S | 202 | -2.1 |
| Chris Cook | CB | 551 | -3.1 |
| Andrew Sendejo | S | 566 | -3.6 |
| Marcus Sherels | CB | 372 | -4.5 |
| Josh Robinson | CB | 664 | -10.2 |
Pro Football Focus
On the flip side, it confirms that Robinson has been a favorite target to pick on by opposing quarterbacks.
Let's take a look at a couple of plays from the Green Bay game that illustrate how well Rhodes has played.
This first comes from the first quarter of a scoreless game against the Packers. Rhodes is lined up on wide receiver James Jones. At the start of the play, Rhodes gives Jones a five-yard cushion.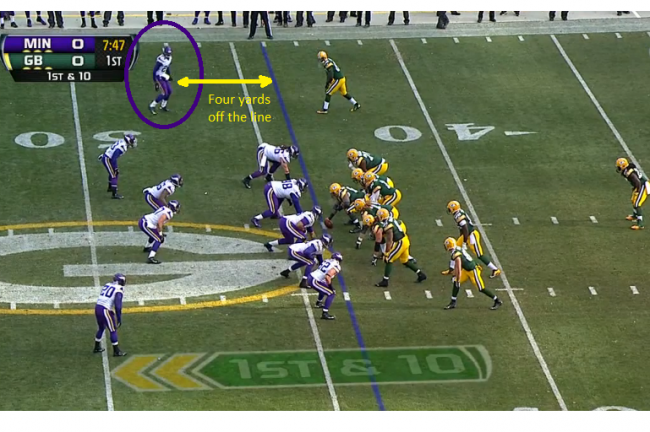 NFL Rewind
As the ball is snapped, Rhodes has backed off a couple of more yards, playing for a deeper route.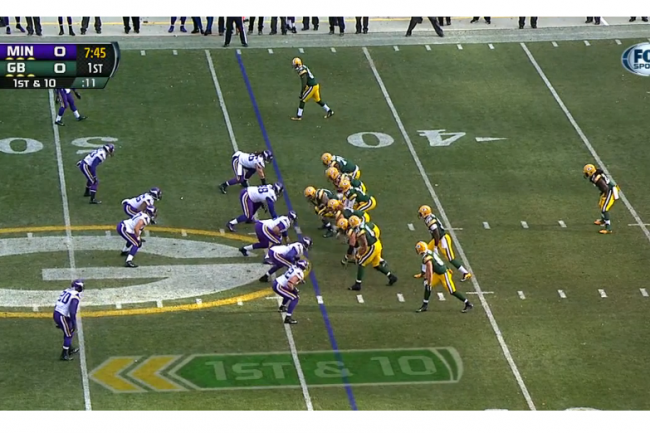 NFL Rewind
On this play, quarterback Scott Tolzien completes a quick pass to Jones a yard behind the line of scrimmage. As Jones catches the ball, Rhodes is still five yards away.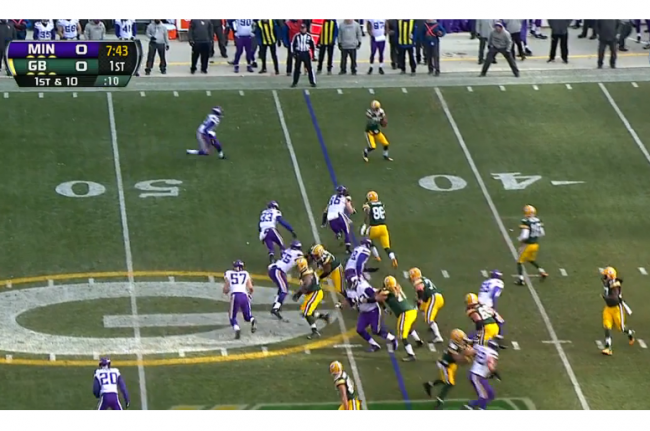 NFL Rewind
He wraps up Jones for only a one-yard gain, making a great open-field tackle, a lot like what we were used to seeing from former cornerback Antoine Winfield.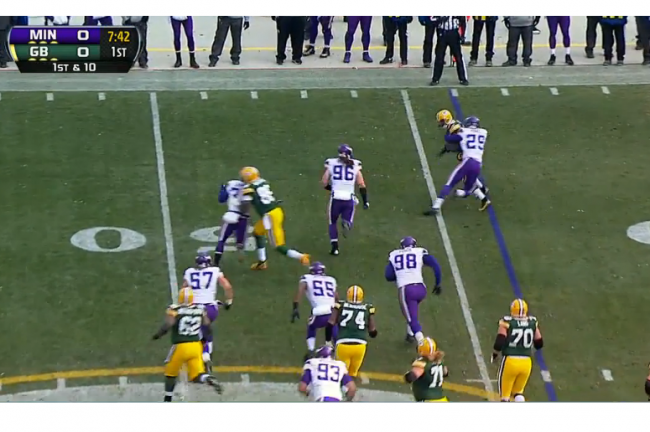 NFL Rewind
If Rhodes doesn't make the tackle, this play goes for at least eight yards.
Here's another play on the same drive.
Again, Rhodes is lined up on Jones. Facing a 1st-and-goal from the 6-yard line, Rhodes is playing much tighter defense, only a yard off the line of scrimmage.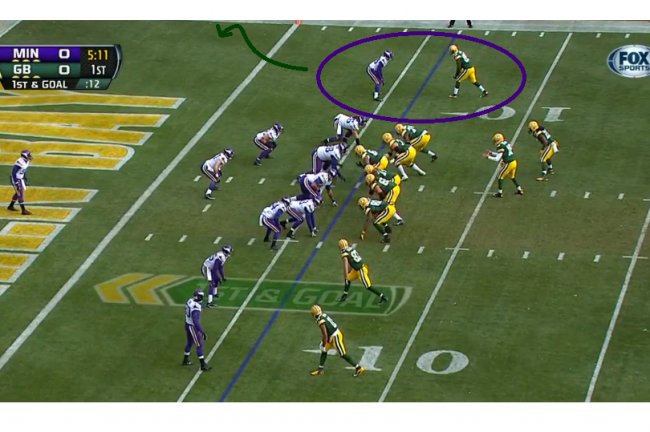 NFL Rewind
Jones runs an out pattern to the near corner of the end zone.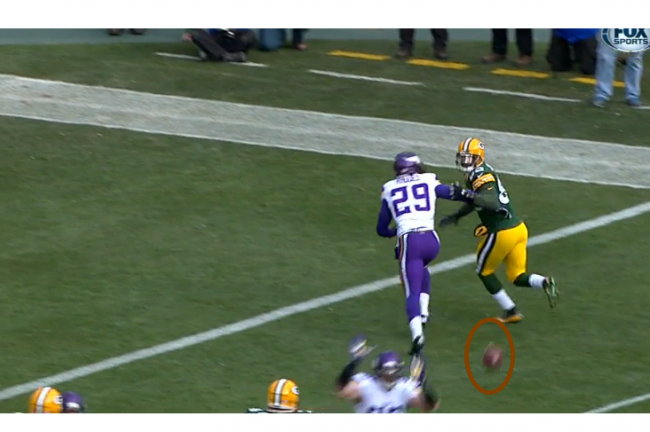 NFL Rewind
As the ball arrives, it looks like a great back-shoulder pass that Jones turns back to catch. Rhodes is facing the other way as if expecting a fade pass to the far corner of the end zone.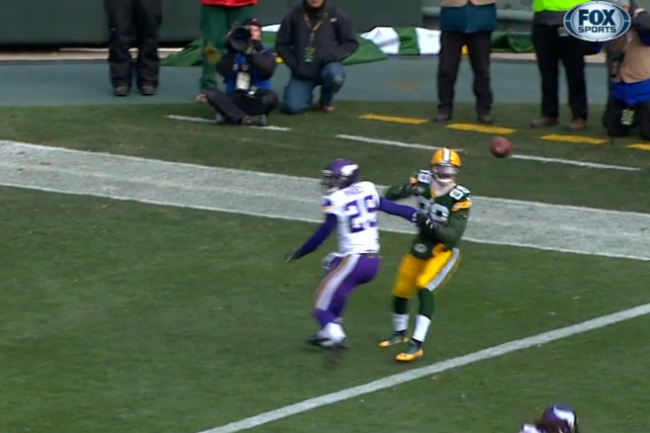 NFL Rewind
Maintaining contact with Jones, Rhodes is able to recover in time to get his arm between Jones and the ball.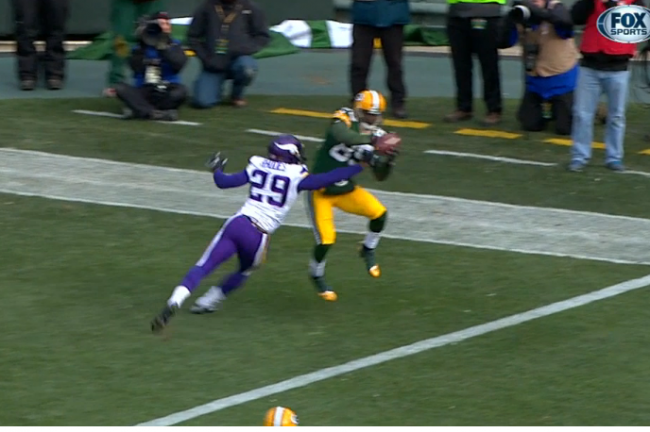 NFL Rewind
Rhodes knocks the ball out of Jones' hands for an incomplete pass. It prevents the Packers from scoring a touchdown—at least for one more play.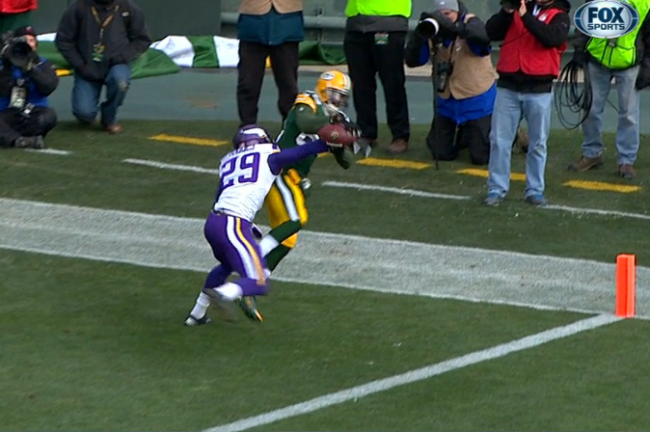 NFL Rewind
In the game against Green Bay, Rhodes was credited with defending four passes—the most for any player in that game.
The following week against the Bears, Rhodes had another great game. He limited wide receiver Brandon Marshall to only four catches for 45 yards. It was Marshall's worst performance against the Vikings in six career games.
Here's a look at Rhodes breakup of a pass intended for Marshall in the end zone.
The Bears have the ball on the Vikings' 19-yard line on a 1st-and-10. Rhodes is playing tight coverage, only one yard off the line of scrimmage.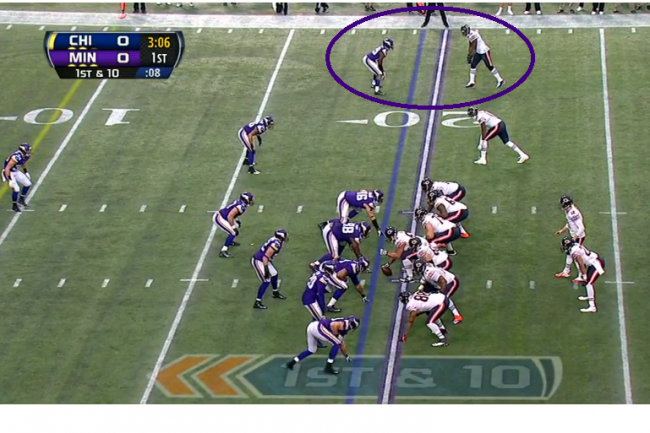 NFL Rewind
As the play develops, Rhodes turns his back to quarterback Josh McCown as Marshall looks back for the ball. Rhodes is able to maintain tight coverage on the play.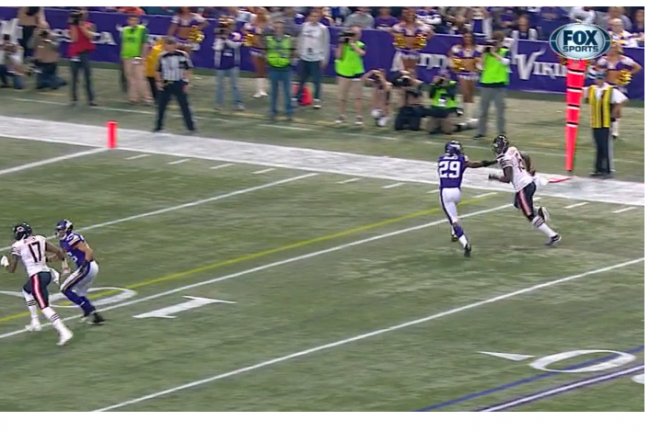 NFL Rewind
As the ball approaches, Rhodes has Marshall completely shielded from the ball.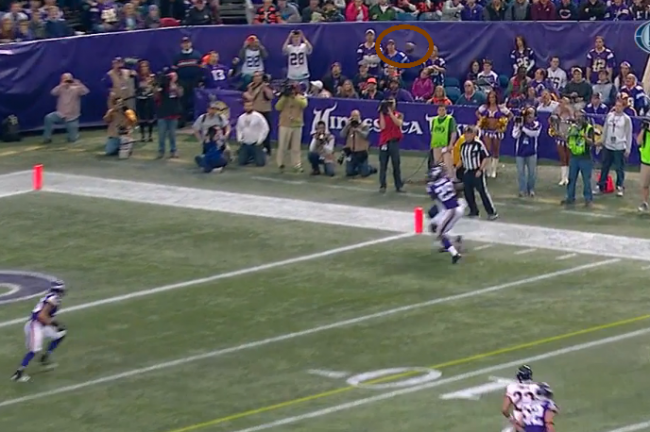 NFL Rewind
Looking back, Rhodes is able to locate the ball and times his leap perfectly to knock the ball away from Marshall.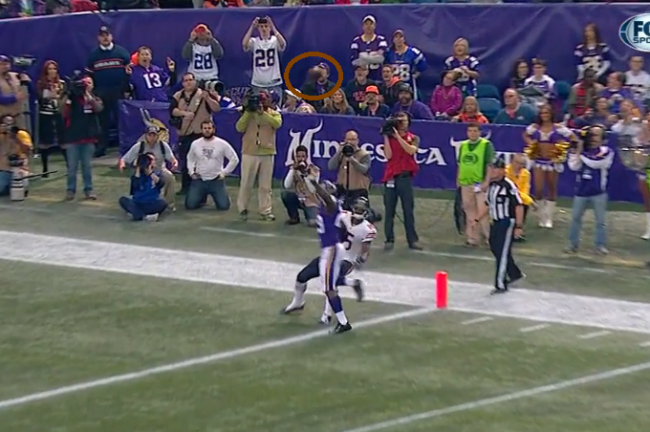 NFL Rewind
Rhodes makes a great play, knocking the ball away for an incomplete pass.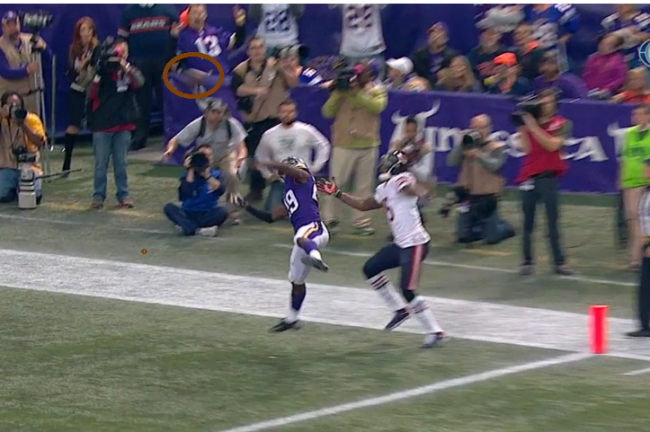 NFL Rewind
Rhodes prevents the Bears from scoring the touchdown on this play. They settle for a field goal for a 3-0 lead over the Vikings in the first quarter. If Rhodes doesn't come up with this play, the game might not have ever gone into overtime and the Vikings don't win.
Now, all the Vikings need is to find another cornerback who can make a play.