Paul Pogba and the Five Best Central Midfielders in Serie A Right Now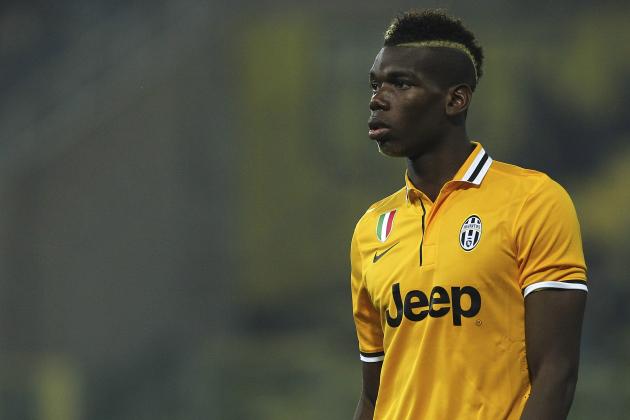 Marco Luzzani/Getty Images

Paul Pogba has elevated his game tremendously this season and must now be considered not just one of the best young centre-midfielders in Serie A, but now one of the best, period.
The Frenchman has ousted Claudio Marchisio from the starting line-up and is receiving rave reviews from all quarters in Europe after he took his excellent form in calcio to the grander stage of the Champions League.
Centre-midfielders are a hot commodity in Serie A right now, but Juve possess several top class operators that make Pogba's rise even more impressive.
Here are five other centre-midfielders that Pogba competes with for the title of the best centre-midfielder in Serie A.
Begin Slideshow

»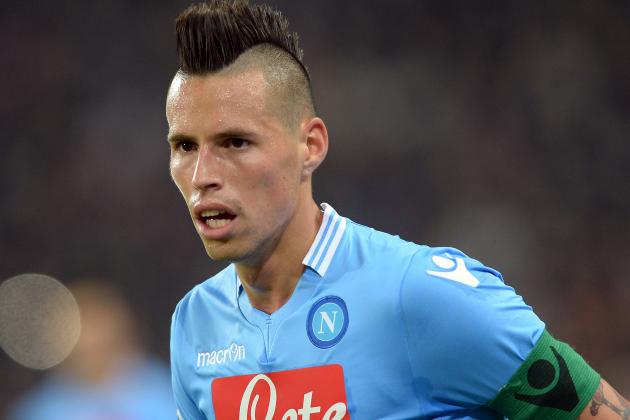 Claudio Villa/Getty Images

When deciphering who would be selected to be in this list, it was immediately alarming that it would be difficult to categorise who would be eligible.
With Serie A's tactical diversity and tendency to see players drift between positions, it is somewhat tricky to nail down exactly who is a centre-midfielder and who isn't.
Marek Hamsik for example would tend to fall more into the trequartista category, although there have been discussions that Rafael Benitez might move the Slovakian back into a three-pronged midfield.
Likewise, I used the same belief to rule out Miralem Pjanic, who admittedly has more experience of playing a little deeper.
Similar to the Bosnian, Hernanes of Lazio has had experience playing in a deeper central role, but with his best form coming closer to the strikers and his form somewhat dipping lately, I felt these two reasons combined ruled him out.
Claudio Marchisio is always going to be a tough one to judge, as his class is still apparent, but given that he has now lost his place to Pogba, I felt he should be omitted from this list due to this and a series of mediocre performances over the past year.
Others such as Valon Behrami, who are world class at particular aspects of what comprises a very good centre-midfielder, perhaps did not possess enough all-round quality to make it onto the list.
Let me know what you think of the list and where you would place Pogba currently in the midfield ranking of Serie A.
I believe Pogba, arguably, could be as high as fifth, but a longer stretch of this kind of form is needed to launch him comfortably into the majority of this kind of company.
If considering the five best centre-midfielders outside of Pogba, I can comfortably put him on an equal level to the player that I have chosen in the next slide.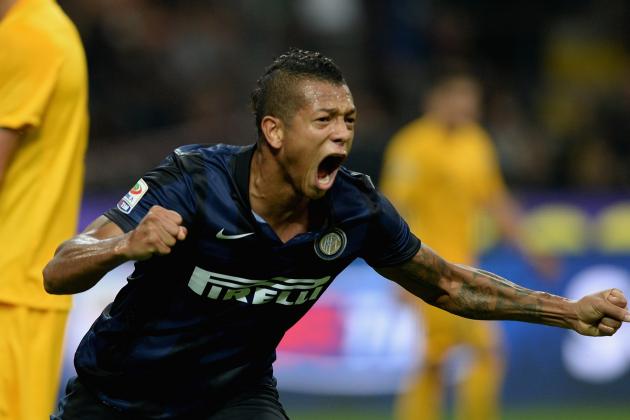 Claudio Villa/Getty Images

Admittedly the fifth place on this list of the best centre-midfielders alongside Pogba is particularly difficult.
After considerations in the previous slide that certain players would not be considered, the likes of Riccardo Montolivo and Daniele De Rossi sprung to mind.
But with Milan's current slump and De Rossi's previous troubles in the past 18 months, I moved on to Inter Milan's Colombian midfielder Fredy Guarin.
Now after not considering players that are more trequartistas than central midfielders, Guarin is a tricky one to define.
I do consider him more of a centre-midfielder than a trequartista, but some believe that Walter Mazzarri lines up the former Porto player behind Rodrigo Palacio and drops Ricky Alvarez a little deeper.
Guarin possesses great calmness on the ball and is particularly productive when in possession—capable of both spreading the play with a decent passing ability, as well as a drive and ability to dribble the ball into the final third.
Guarin has one of the hardest shots in European football and strikes a ball cleaner than most, with especially sound technique when controlling a volley towards goal.
At times Guarin can allow himself to become frustrated by the way in which a game is panning out and sometimes struggles to snap himself out of this mental state.
Otherwise, though, Guarin is on the verge of breaking into elite status amongst centre-midfielders in European football.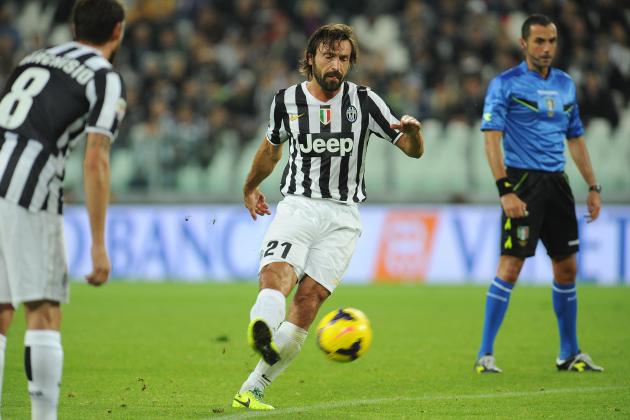 Valerio Pennicino/Getty Images

Andrea Pirlo might have not earned a new contract with Juventus with his current deal set to expire next summer, but it does not mean that he is still at the height of his powers.
Pirlo continues to put on a masterclass on the turf, it is just less often than it used to be.
The majestic way that he drifts around the pitch, spraying passes both short and long to allow the Bianconeri to dictate the pace of most games is wonderful to watch.
Pirlo is complimented by three other elite-level centre-midfielders; Paul Pogba, Claudio Marchisio and Arturo Vidal.
His consistency has dropped somewhat of late, but it does not mean that he is still capable of dominating any game, at any level.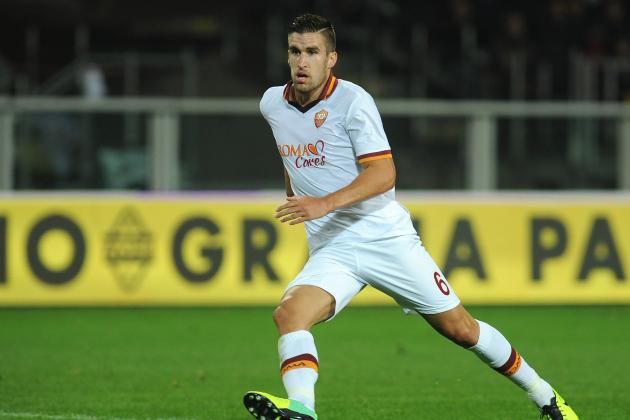 Valerio Pennicino/Getty Images

Kevin Strootman, just like Pogba, is fortunate enough to play alongside several top drawer midfielders.
Daniele De Rossi is returning gradually to his best after a down period in which the Azzurri international struggled to come to terms with his enhanced status with the Giallorossi after signing a bumper extension to his contract.
Miralem Pjanic (see considerations) also adds guiles and creativity when he drops deep at times, and Michael Bradley is just a level below the players on this list, but the American can still cut it at the top of one of Europe's best leagues.
Strootman is a powerhouse, with a daunting physique that can see him manhandle opponents.
His drive and purpose on the pitch is impressive and replicates the gear-shifting dominance of players such as Yaya Toure.
But Strootman can play a bit, too, with a zip to his passing and an engine and desire to be able to move into a position to receive a returning pass from a team mate.
With a cannon of a shot from range, Strootman is made for Italian football and is already coming into consideration to be Roma's most important players after Francesco Totti.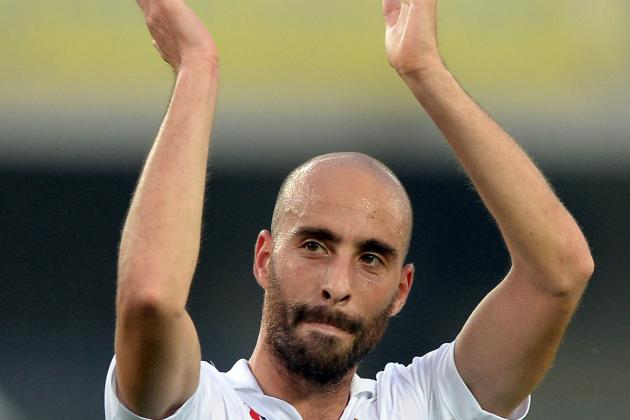 Claudio Villa/Getty Images

Borja Valero has made the departure of Stevan Jovetic an afterthought amongst the Viola faithful.
The Spaniard now controls the tempo of the game in conjunction with other slick, creative midfielders who can pass the ball well, including David Pizarro and Alberto Aquilani.
Alongside those midfielders, it really puts into context how excellent Valero has been since his move to Serie A from La Liga side Villarreal.
The transformation has been seamless, with Valero's physicality more than adequate to enable him to succeed in multiple styles of play.
This, in turn, allows his touch and control to compliment his deadly accurate passing game.
Valero knits the midfield and attack together superbly, without ever completely falling into the trequartista category.
How long Valero remains in Florence is now the debate, as for my mind, the 28-year-old could slot into the vast majority of sides in the Champions League.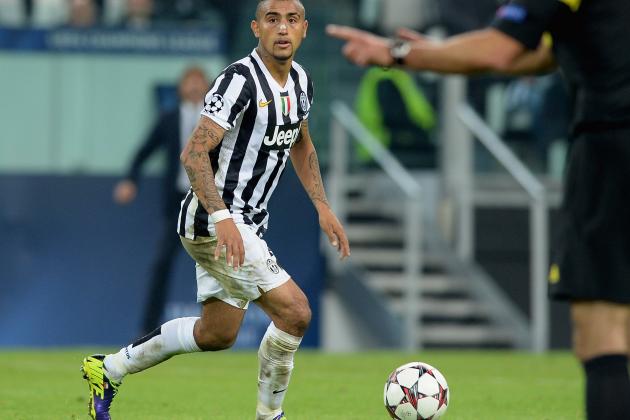 Claudio Villa/Getty Images

Perhaps the most complete centre-midfielder in European football currently, Vidal has everything in his artillery and at Juventus, the Chilean has fulfilled his exceptionally high potential that was glimpsed at Bayer Leverkusen.
The 26-year-old is dynamic and athletic, yet also technically sound, making him able to operate under any style of play, both with the ball and in a counter-attacking manner.
Vidal is one of the best goalscoring midfielders around, combing Lampard-esque timing into the penalty area, with laser-like accuracy from his long-range shooting.
With an engine to be able to shadow his team mates and chip in defensively, Vidal is a perfect player to build your team around.
With Pirlo stalling on a new contract, if it is not already the case, Juve may completely shift towards making Vidal the focal point of the side.