Jose Mourinho Refuses to Take Credit as Fernando Torres Steals Show for Chelsea
October 27, 2013

There may be questions over whether Chelsea can win the league this season, but where Fernando Torres is concerned, any doubts over his ability are no longer valid.
The Spaniard put in another sublime performance for the Blues at Stamford Bridge on Sunday, inspiring his team to a dramatic 2-1 victory over title rivals Manchester City.
From missing a one-on-one chance with Joe Hart midway through the first half, the Spaniard grabbed an assist for Andre Schurrle's opener, before pouncing on a defensive error to score a dramatic winner in the 90th minute.
And in a game that threw up many talking points, there was no mistaking what the main focus would be in Jose Mourinho's post-match press conference.
"It was a very intelligent action from Fernando [to score Chelsea's winner]," said the Chelsea manager, clearly enthused by the exploits of his striker. "Fernando was very clever with the way he believed.
/Getty Images
"It was a fantastic performance and even better as it was after an easy goal missed and that makes it even more valuable. When a striker misses an easy chance, many, many times he is affected for the rest of the game. But it was the moment when Fernando thought: "I will be the man of the match.'"
Since joining Chelsea from Liverpool for £50 million, Torres has enjoyed his fair share of peaks and troughs. This season alone he has been left out of Chelsea's matchday squad altogether on occasion, before putting in an encouraging performance against Tottenham Hotspur only to receive a red card.
Unlike previous years, the Spaniard has bounced back this time out, though. He scored a brace in a 3-0 victory against Schalke in midweek to put Chelsea top of Group E in the Champions League, while his strike against City has kept the Blues hot on the tails of early-season pace setters Arsenal in the Premier League.
Mourinho is adamant, however, that his change of fortunes is down to the player alone and not his influence.

/Getty Images
"I did nothing," Mourinho said when asked about Torres' sudden change of form. "I did nothing. It's easy for me now to say that we did this, that we did that. We did nothing. We did nothing.
"We work with our methodology. We believe our methodology improves players by the aspect of sharpness, of speed [...] But he is responsible because he works very, very hard since I first saw him.
"I don't know if he was the same last year, I don't know. What I know is that since I arrive, since the first day, he has worked very, very hard every day."
It could have been so different for Torres, though, as for all the plaudits he will rightly receive for his late winner, he was guilty of missing a gilt-edged chance in the first half to open the scores.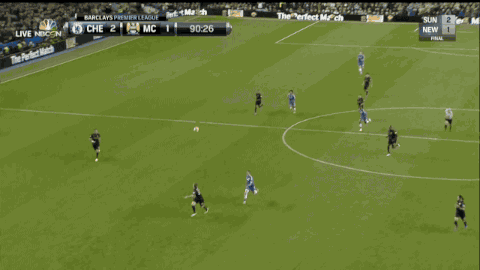 Evading City's offside trap, Torres found himself through on goal but could only fire over as City goalkeeper Hart advanced.
Just 12 months ago, a moment of such significance would have ended his match. But the Torres of 2013-14 is showing he is made of much sterner stuff.
"A missed goal? It doesn't matter," Mourinho reflected. "He is there, he is fighting for the team [...] We need Fernando—he gives us a lot. We know we can count on him."
In many ways, Torres' return to form reflects the position this Chelsea team finds themselves in. Under Mourinho, the Blues are beginning to rediscover their former glory, looking strong at home and abroad—carrying the same menace from Mourinho's previous tenure.
Chelsea fans are reveling, but there may be a few Premier League managers twitching in their seats as a result.
El Nino is back.
Garry Hayes is Bleacher Report's lead Chelsea correspondent and will be following the club from a London base throughout the 2013-14 season. Follow him on Twitter here @garryhayes