Sacramento Kings Preview 2013-14: Lineup, Roster Predictions, Team Analysis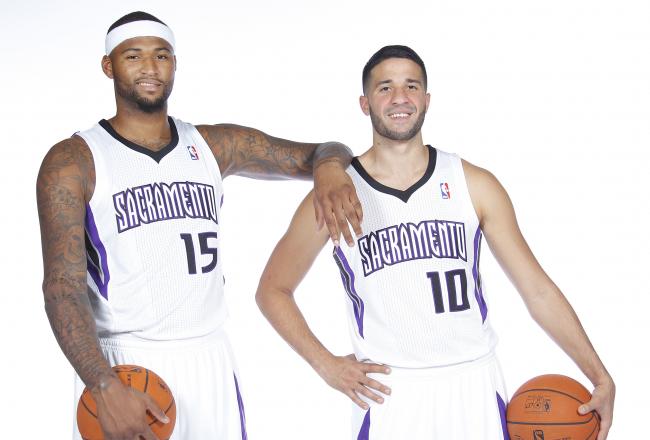 DeMarcus Cousins and Greivis Vasquez figure to be two of the Kings' best players.
Rocky Widner/Getty Images
The excitement is mounting as the Sacramento Kings' 2013-14 season gets underway. Basketball is back, and it's here to stay for the foreseeable future in the state capital.
There's a fresh feeling surrounding the franchise, one in which many changes have come to pass since it last took to the hardwood. There's the new front office, coaching staff and a host of new players. Most importantly, there's no optimism surrounding the team's future. For the first time in a long time, everyone can agree that the Kings are headed in the right direction.
Kings 2012-13 Results
28-54 record (.341 winning percentage)
Fourth in Pacific Division
13th in Western Conference
Last season was one filled with highs and lows for the Kings. On a positive note, the team thwarted yet another attempted relocation by its previous owners. Now, with new owner Vivek Ranadive running the show, the franchise is staying in Sacramento and is being built the right way.
On the court, the team made strides on offense, finishing 10th in points per game (100.2) and 12th in offensive rating (106.2). That was a considerable improvement from the 2011-12 campaign in which the Kings were 21st in offensive rating (103.8).
Yet the Kings' 28-54 record indicates the team also left much to be desired. Sacramento was one of the league's worst defensive teams, finishing last in points allowed per game (105.1) and 29th in defensive rating (111.4). The Kings were also the league's worst defensive rebounding team, with a defensive rebounding percentage of 71 percent.
Key Storylines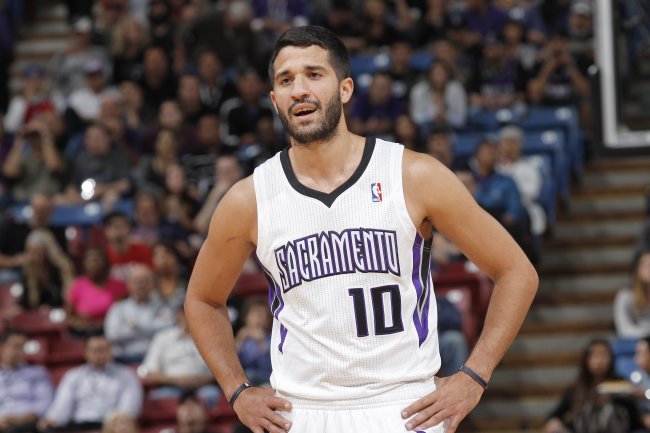 /Getty Images
Out with the Old, in with the New
Since being drafted by the Kings in 2009, Tyreke Evans had been a franchise staple. But Evans was a restricted free agent following last season. After agreeing to an offer sheet with the New Orleans Pelicans that the Kings deemed too rich, the franchise sent him to New Orleans for Greivis Vasquez.
To be sure, Vasquez and Evans are two very different players. But Vasquez still brings a lot to the table. He's the pass-first point guard the Kings have been lacking for so long. He'll be the team's facilitator on offense.
The addition of Vasquez will also play well with Cousins. The point guard will make sure Cousins stays involved in the game. As the Kings' best player, that's a necessity. And if Vasquez can help keep Cousins happy, he'll be well worth the trade.
Key additions: Greivis Vasquez (one year, $2.15 million remaining, plus qualifying offer), Carl Landry (four years, $26 million remaining), Ben McLemore (four years, $13.1 million remaining), Ray McCallum (three years, $2.3 million remaining).
Key Losses: Toney Douglas (one year, $1.6 million remaining with Golden State), Cole Aldrich (one year, $884 thousand remaining with New York).
Shaqramento Kings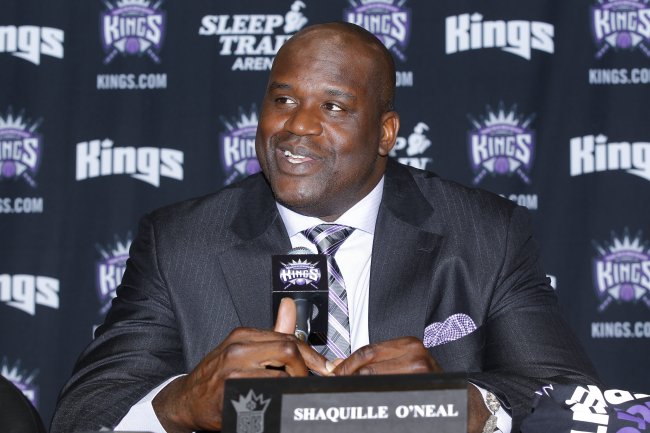 /Getty Images
Vivek Ranadive isn't the only prominent new face in the team's ownership group. Shaquille O'Neal is also an owner of the team, purchasing a minority stake in the franchise. The player that haunted the Kings for so many years will now be helping them.
For someone with a small piece of the pie, O'Neal figures to be pretty involved. He'll be consulted on personnel decisions, and he figures to play a role in the efforts to land a new arena in downtown Sacramento.
Perhaps most importantly, the future Hall of Famer has agreed to mentor the Kings' promising center, DeMarcus Cousins. Cousins is incredibly talented but has yet to live up to his full potential. That could change under the tutelage of O'Neal. Shaq has a lot of experience to draw on, and his accomplishments may carry enough weight to get Cousins to listen.
A Max Contract to Go with Max Potential
Since he joined the Kings, DeMarcus Cousins has been the team's best player. Now he's also their highest-paid player. That's because Sacramento inked the demonstrative center to a max contract worth $61 million over four years.
The pact was just as much of a philosophical commitment as it was a financial one. With the new ownership in place, the Kings wanted to send a message to Cousins that he's the face of the franchise...he's the player they're building around.
In return for their commitment, the Kings want to see more dedication from Cousins. They want him to be the hardest-working player and to be the team's leader. The center's work ethic hasn't been much of an issue, but it'll be a work in progress for him to become more mature.
But now that he's in a structured situation with the full backing of the front office, he's got every motivation to do just that.
Depth Chart Breakdown and Grades
Sacramento Kings

| | | | | |
| --- | --- | --- | --- | --- |
| | 1 | 2 | 3 | 4 |
| PG | Greivis Vasquez | Isaiah Thomas | Jimmer Fredette | Ray McCallum |
| SG | Marcus Thornton | Ben McLemore | | |
| SF | Luc Richard Mbah a Moute | John Salmons | Travis Outlaw | |
| PF | Jason Thompson | Patrick Patterson | Carl Landry | |
| C | DeMarcus Cousins | Chuck Hayes | | |
http://www.hoopsworld.com/sacramento-kings-team-salary
(Note: The depth chart reflects a projection for what the Kings will go with most of the season. The depth chart may be different for the start of the season, but as players get healthy and settle into their roles, this is how it should shake out. Players such as Trent Lockett and Hamady Ndiaye, who are on non-guaranteed deals, weren't included in this projection, although one or both of them could end up making the team. Also, players were only listed once, so players that may play multiple positions are only listed in one spot.)
Point Guard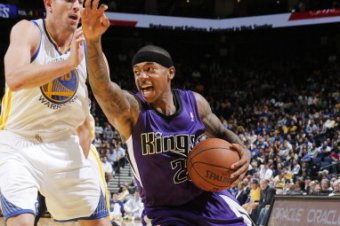 /Getty Images
Point guard is probably the Kings' deepest position. With Greivis Vasquez and Isaiah Thomas both playing the 1, Sacramento has two starting-caliber point guards. Not to mention Jimmer Fredette and Ray McCallum figure to spend time manning the point.
No official announcement has been made as to who's the starting point guard. At this point, the guess is Vasquez, but that's all it is—and educated guess. Vasquez is the better floor general of the two, plus the Kings went out and acquired him via trade. That indicates he probably carries more clout within the organization.
Isaiah Thomas and Vasquez should both get court time together. Vasquez could run the point on offense and guard shooting guards on defense due to his 6'6" frame. Thomas is capable of playing off the ball on offense, and he knows how to score in virtually any situation.
Fredette should also see playing time at both guard spots. He's been doing so during the preseason and has had some pretty good results.
Although only a rookie second-round pick, Ray McCallum will get playing time. He's shown a well-rounded game in the preseason and summer league. He could very well be the best defender the Kings currently have at the 1. By season's end, he might actually be the team's second-best facilitator, as Thomas' skill set doesn't fit the mold of a pure point guard.
Grade: B+
Shooting Guard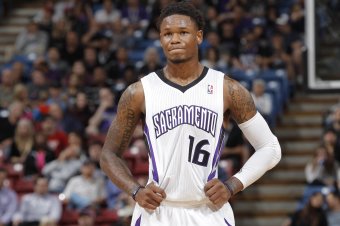 /Getty Images
Like with point guard, there's been no official announcement on who's going to start opening night. Either way, the Kings have two very good options in Marcus Thornton and Ben McLemore.
Thornton has shown the ability to score as a starter or a reserve. He averaged 18.7 points as a starter two years ago. Last season the shooting guard put up 12.7 points in a reserve role. His versatility will come in handy.
After being drafted No. 7 overall in this year's draft, Ben McLemore is undoubtedly the shooting guard of the future. Whether he fulfills that role this season remains to be seen. But expect the rookie to get plenty of playing time regardless.
McLemore's flashed plenty in preseason. However, he's also struggled at times. The more experience he gets, the more he'll flash and the less he'll struggle. But the Kings need to be careful not to overexpose him and hurt his confidence. My guess is he'll start the season on the bench and see an increase in playing time as the year goes on.
The Kings also figure to have Isaiah Thomas and Jimmer Fredette put in playing time at shooting guard. In short, the team has lots of backcourt options, and it figures to tinker with numerous different lineups.
Grade: C+
Small Forward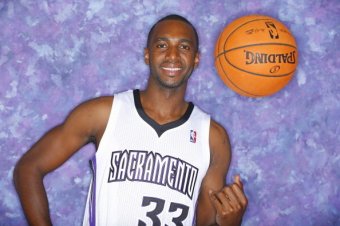 /Getty Images
As has been the case for the past few years, small forward is the team's weakest position. The Kings have three main options—Luc Richard Mbah a Moute, John Salmons and Travis Outlaw—none of whom would start in an ideal situation.
Mbah a Moute, who has been battling nagging injuries all preseason, is the most promising of the bunch. He's an above-average defender, and certainly the best of the team's three options. However, he leaves a lot to be desired. In a perfect world, he'd be a defensive specialist brought in to lock down opposing wings. But the scenario is far from ideal, so Mbah a Moute is the best option available.
John Salmons provides a bit more on offense than Mbah a Moute, but he's not nearly as good on defense. But the veteran is savvy, can pass a little bit and knock down open shots when they present themselves.
Travis Outlaw has had the best preseason of the three. So much so, that he's still in the running to be the small forward on opening night. But based on what we've seen of Outlaw in his first two seasons, it's hard to imagine an elevation to the starting lineup would be anything but short-lived.
The Kings will also toy with some three-guard lineups, shifting Ben McLemore to the 3. It's probably their best configuration in terms of offense. Plus any opportunity to limit the prominence of the other small forwards is worth exploring.
Grade: D
Power Forward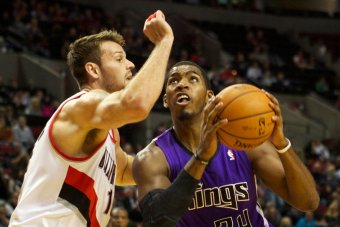 Jaime Valdez-USA TODAY Sports
Sacramento's so deep at power forward that the loss of Carl Landry due to injury shouldn't be a back-breaker. Neither Jason Thompson nor Patrick Patterson are above-average starters, but both are more than capable of productively manning the 4.
What's to like about Thompson and Patterson is that both are productive, and both get that production in different ways.
Thompson is the more traditional power forward of the two, providing defense, rebounding and low-post scoring. He won't wow anybody in one particular area, but he also won't embarrass himself either. That makes him a valuable component to have.
Patterson is more of a stretch 4. He started developing a three-point shot heading into last season and it started to become a weapon for him. Patterson hit 38.6 percent of his three-pointers, including a scorching 44.4 percent after being traded to the Kings midway through the year. He's a floor spacer, and with a capable point guard like Greivis Vasquez, Patterson should get plenty of looks from downtown.
There's not much to be said of Carl Landry, other than he's expected to miss the next three-four months with a hip injury. His presence on the team would certainly help, but the Kings aren't dead in the water with Patterson and Thompson more than capable of filling in.
Grade: B
Center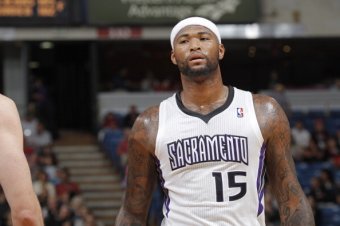 /Getty Images
Center is the one defined position on the team. DeMarcus Cousins is the team's unquestioned starter at the 5, along with being the Kings best player.
Cousins has already been a far above-average center in terms of production. Yet the skill set he's shown could make him elite. Really, the only thing preventing that from coming to pass is Cousins. But with the backing of the organization and a mentor in Shaquille O'Neal, the center is now in a position to turn those skills into production.
Chuck Hayes is the team's backup center. Hayes provides some solid interior defense and rebounding. He's also a capable passer from the high post. Not to mention he's one of the true leaders on the Kings. However, Hayes lacks any ability to create for himself offensively. He's not a bad player to have, but it would be nice if Sacramento had another viable option to back up Cousins.
Grade: C
What to Watch For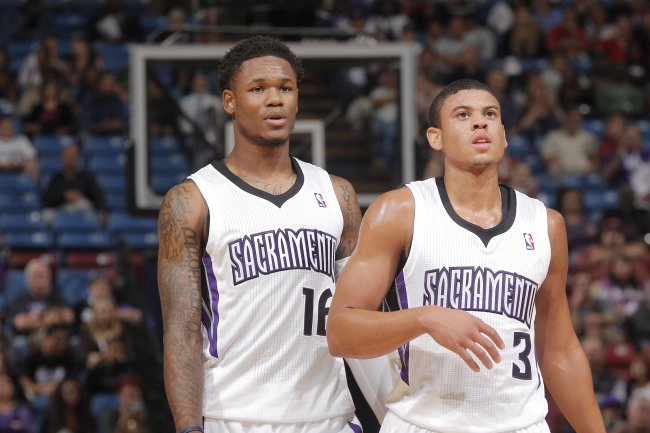 /Getty Images
For Kings fans, there will be lots to watch for this season.
How the team takes to new coach Mike Malone's system will be an interesting storyline. The development of rookies Ben McLemore and Ray McCallum will have an impact on the season, and their progression will undoubtedly mold the team's future. It'll also be interesting to see how DeMarcus Cousins responds to his new leadership role.
Breakout Player
There are a few different options for a potential breakout player with the Kings. But for the most part, the veterans on the team have a well-established track record. With the exception of DeMarcus Cousins going from above-average to All-Star-caliber, no other experienced players on the team figure to make strides much past what they've done in the fact.
Then there's Ben McLemore. He's the one player on the Kings who has a legitimate shot of breaking out. For one, McLemore was named as the third-most likely rookie to be the best player in five years in a recent GM survey on NBA.com. The same survey also named him as the second-biggest steal in the draft compared to where he was selected.
On top of it all, McLemore figures to get plenty of playing time this season. In order to "break out," you need minutes on the court. McLemore will have that. He's also got the skill set to maximize those opportunities.
Prediction: Ben McLemore
Team MVP
This one's pretty straightforward. DeMarcus Cousins is the team's MVP. Everything points to that being the case.
Cousins is the Kings' best player, by far. The fact the team signed him to a max contract without being coerced into doing so by matching another team's offer states as much. Beyond the financial commitment, Vivek Ranadive has proclaimed that Cousins is the player he plans on building around.
For better or worse, the Kings will go as Cousins goes. That usually goes with the territory of being a team's most valuable player.
Prediction: DeMarcus Cousins
Most Disappointing Player
Injuries are a part of the game. That doesn't mean they're not disappointing. Since Carl Landry figures to miss so much of the season, he's the most disappointing player.
It's not that Landry was the team's best player or anything. But he was a symbol in a lot of ways. He was the first free agent signed on Vivek Ranadive's watch. The financial commitment given to him—$26 million over four years—is one the team's previous owners, the Maloofs, likely wouldn't have been able to shell out.
It doesn't mean the Kings made a bad investment. It's not a sign the rest of his tenure with the team will be disappointing. But to acquire a player that's supposed to be such a seminal part of the organization for years to come and have him miss so much time is a major letdown, even if it's not Landry's fault.
Prediction: Carl Landry
Player Most Likely to Be Traded
Expiring contracts are a hot commodity in the NBA. Teams often flip expiring contracts to a cap-strapped franchises for talented players in return. The Kings have a valuable expiring deal in John Salmons, who is due $7.58 million.
That's not to say the Kings will flip Salmons. He's the only player slated to come off the books after the season, with the possible exception of Patrick Patterson, who's due a qualifying offer. Sacramento also doesn't have a ton of wiggle room under the cap. So the team could hold onto Salmons for its own cap purposes.
But if the team ends up trading anybody, it's most likely going to be Salmons.
Prediction: John Salmons
Biggest Rivalry
The Kings don't have a real strong rivalry with any team. That's what happens when you're out of contention for seven years. But if there were two teams that fit the bill, they would be the Los Angeles Lakers and Golden State Warriors.
In terms of fan sentiments, the Lakers are probably the more disliked of the two teams. Yet the Warriors are a close second, especially since Golden State is finally relevant in the playoff picture and most Kings fans have friends who are Warriors fans, causing a "friendly rivalry."
Adding more fuel to the Golden State storyline is everything that's transpired with the Kings. Team owner Vivek Ranadive was a minority owner of the Warriors before purchasing the Kings. Head coach Mike Malone went from Mark Jackson's assistant to manning Sacramento's bench. General manager Pete D'Alessandro was a consultant with the Warriors before moving on to the Nuggets, and one of his advisers, Chris Mullin, was the Golden State GM.
All of that adds up to the Warriors being the Kings' biggest rivals.
Prediction: Golden State Warriors
Best-Case, Worst-Case Scenarios with Predicted W-L Record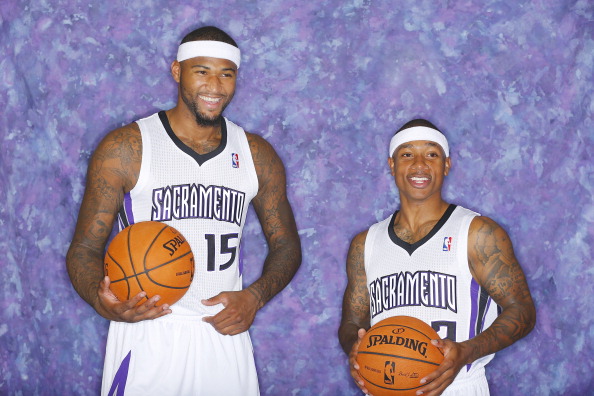 /Getty Images
For the Kings, the win-loss record isn't everything. The team could have only marginal improvements in winning percentage but still make major strides. In some respects, that might be a blessing in disguise, as the upcoming draft is one of the deepest in recent memory, and Sacramento could still use more talented players.
Best-Case Scenario
The most likely best-case scenario for the Kings is the one listed above—with the team improving upon its record but still retaining a good spot in the lottery. Sacramento finished with 28 wins last season. It would be perfect if it could bump that into the 31-35 range and still end up with a top-seven slot in the lottery.
However, probably the best-case scenario would be sneaking into the playoffs. It's unlikely to happen. But it would be nice for the Kings to get the proverbial monkey off their back. After all, it's been sitting there for seven seasons now.
Worst-Case Scenario
The worst thing that could possibly happen for the Kings would be to barely miss out on the playoffs. They wouldn't get the revenue boost or morale boost that comes along with making the postseason.
On top of that, Sacramento would likely miss out on a chance to nab an elite player in the draft. With the upcoming draft having a top shelf of six or seven prospects, Sacramento would miss out on an opportunity to grab one of them.
The system rewards the good teams and the bad teams. End up in the middle and you're in no man's land, stuck between a chance at upgrading through the draft and competing for a spot in the postseason. There could be nothing worse for the Kings.
W-L Prediction
Sacramento's looked pretty good in preseason so far. The team seems to be grasping Coach Malone's defensive system, and the ball movement on offense has been much improved. It may take a handful of games for everything to really sink in, but once it does, the Kings could be a pretty good team later in the season.
How many wins do you think the Kings will end up with?
I picked the Kings to go 32-50 in my most recent projection. At the time, I thought that was a pretty realistic prediction. After what I've seen in preseason and training camp, Sacramento should be marginally better than that. I still don't think the playoffs will be in the cards, but the team can set itself up to make a postseason run in 2014-15.
Prediction: 34-48
Unless noted otherwise, all stats courtesy of Basketball-Reference.
If you want to talk hoops, hit me up on Twitter: @SimRisso
This article is
What is the duplicate article?
Why is this article offensive?
Where is this article plagiarized from?
Why is this article poorly edited?

Sacramento Kings: Like this team?